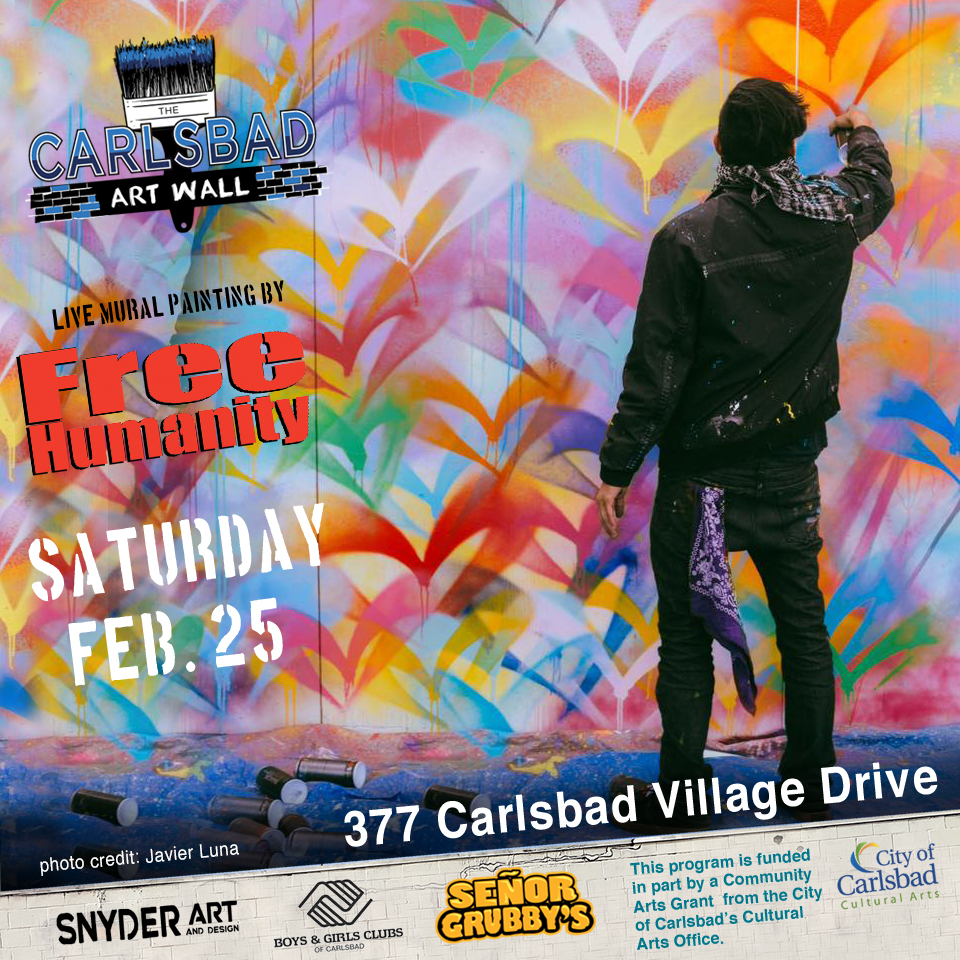 WHEN: Saturday, Feb. 25 (all day)
WHERE: Señor Grubby's in Carlsbad Village (map)
After the last mural by a Carlsbad based artist, the Carlsbad Art Wall (CAW) is bringing a Los Angeles muralist to the Village to wrap up the project's 2nd year. LA based artist Free Humanity is scheduled to begin painting Saturday, February 25, 2017 at Señor Grubby's in the Carlsbad Village. The artist will be painting all day. Mural to be completed the same day.
Through stencils, wheatpastes and installations, Free Humanity uses his urban and gallery art to express his reactions to the world around him. Critical of politics, religious and science, the artist's art is fueled by Buddhist principles of egalitarian selflessness and aims to "take back the Humanity stolen from our minds by social manipulation and planting seeds of positivity through art and consciousness.
Free's work has been a staple in the Los Angeles streets for nearly a decade, but can also be found all over the world.
PAST CAW ARTISTS
bumblebeelovesyou
Morley
Annie Preece
Devin Liston
MDMN
Skye Walker
Sebastien Walker
Gloria Muriel
Sand One
Kris Markovich