click images to enlarge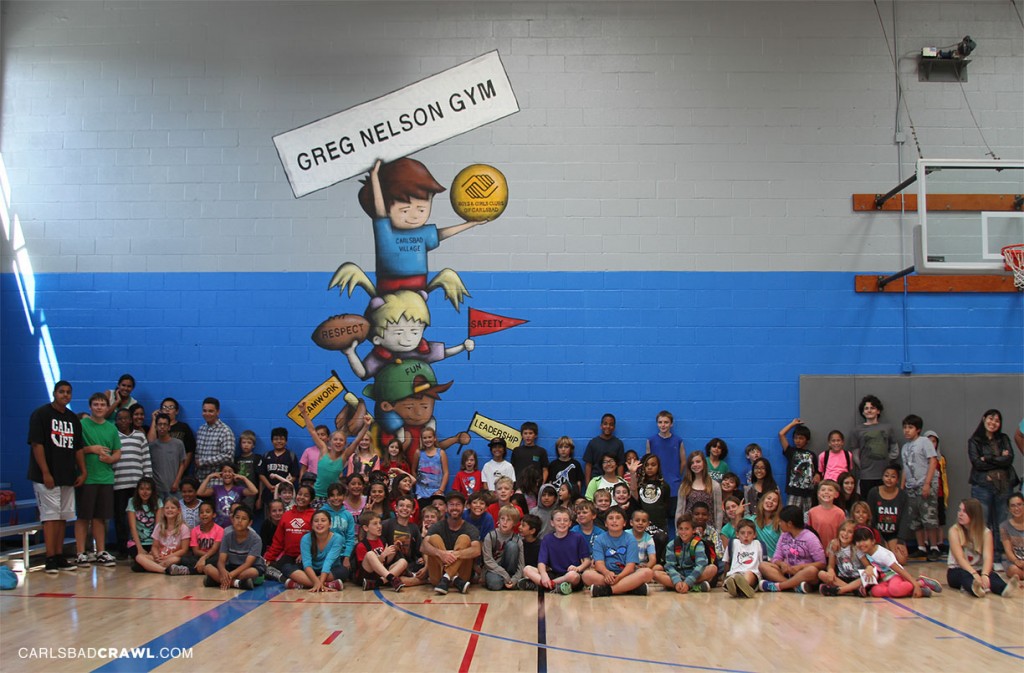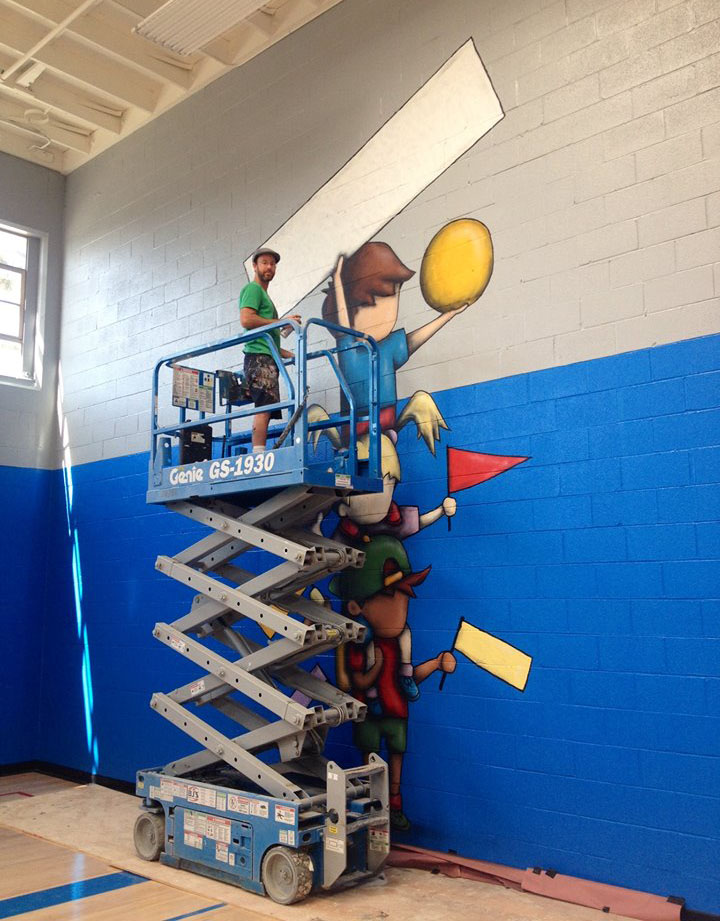 One of my favorite childhood memories is from spending after-school-hours at the Boys and Girls Club in the Carlsbad Village. I played indoor soccer (team photo on the wall of That Pizza Place) and logged many hours in the Club pool. I was even the foosball Club champion one year.
I was recently approached with the opportunity to paint a mural in the Club gym. I excitedly agreed and decided to begin with an initial visit to see what type of inspiration I could find. I entered within the tall cinder block walls and walked atop the shining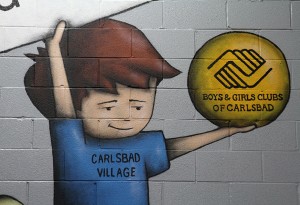 wood court. I glanced up at the scoreboard as if I had ball in hand as the game's final seconds ticked away. I walked along the edge of the court and located the exact spot where many years ago my nose gushed blood after being struck in the face by a soccer ball. The shrieks and thuds of tennis shoes echoed down the halls and bouncing balls of all shapes and sizes kept me on constant guard. It was loud, chaotic and overwhelming, but always maintaining structure, balance and organization. The gym was organized chaos — I had found my inspiration.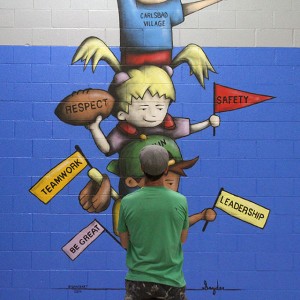 I thanked the Club Directors and Gym sponsor Greg Nelson and returned home to begin the task of visually representing my new found muse. I sat down at my desk with pencil in hand and brainstormed iconography representing structure and balance, as well as the potential outcome if that balance was lost. One visual that I continued to revisit was a stack of Jenga blocks and how its balance is maintained as long as each key element is intact. If pieces of its structure are removed, it crumbles. That idea eventually evolved into my final design.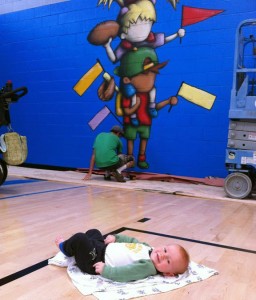 The resulting idea and final mural consists of Doodle characters atop of each other's shoulders. To the eye the chaotic tower of Doodles might seem to be on the verge of collapse, but the tower maintains its balance through organization and structure much like the gym, and Club in general.  Balance is maintained through Club mission values: respect, leadership, greatness, teamwork, safety and fun.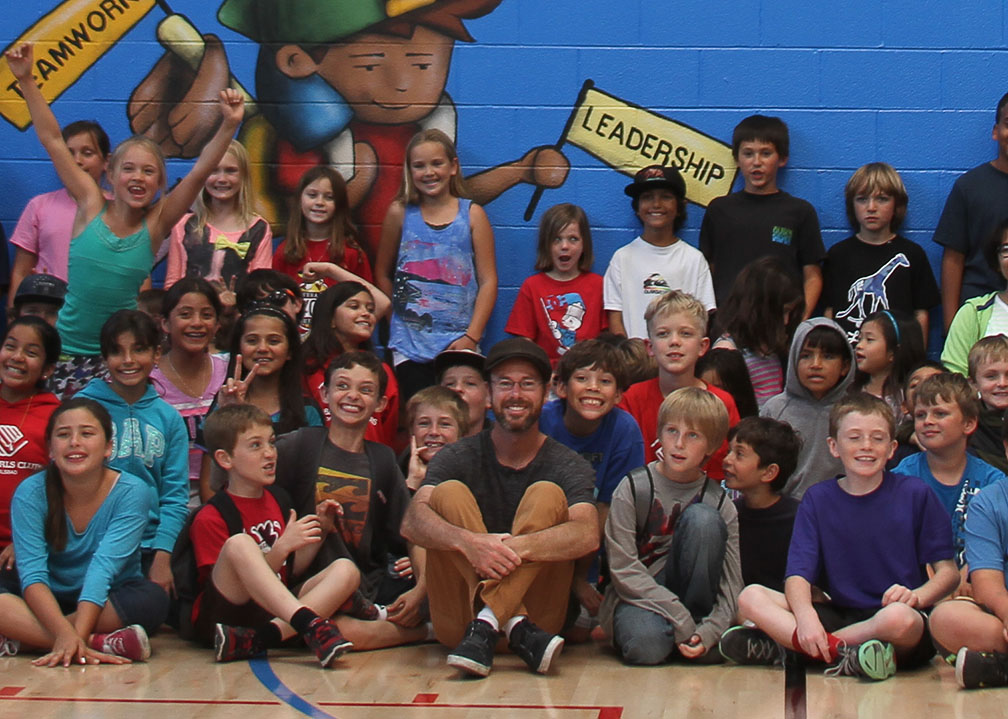 As I painted during the three nights in the gym I constantly relived memories as a young boy spending after-school-hours in the Club. I never forgot the sounds, the smells and the sites. I feel lucky to have been given the opportunity to permanently add my artwork to the club — and to the future memories of its kids.
Click HERE to learn more about the Boys and Girls Club!
Click HERE and HERE to learn more about Snyder Art!
Contact theartist@snyderartdesign.com for mural inquiries!