On September 9, Bryan Snyder began painting a walkway mural at the Hilton Grand Vacations Resort MarBrisa in Carlsbad. Snyder and Carlsbad based artist Sean Dominguez completed the 75 ft. mural after four consecutive days of painting.
The resort commissioned Snyder to design and paint a visual representation of one's life journey. The colorful mural progresses through iconography from early childhood, young adulthood, family life and concludes with the tranquility of retirement steps from the resort pool.
Guided by the resort sales team, this permanent mural will entice timeshare prospects to reflect on life—where they came from, where they have been and ultimately where they want to arrive at.
Interested in working with Snyder on a creative project?
Email at theartist (at) snyderartdesign (dot) com
Learn more about Snyder's creative solutions!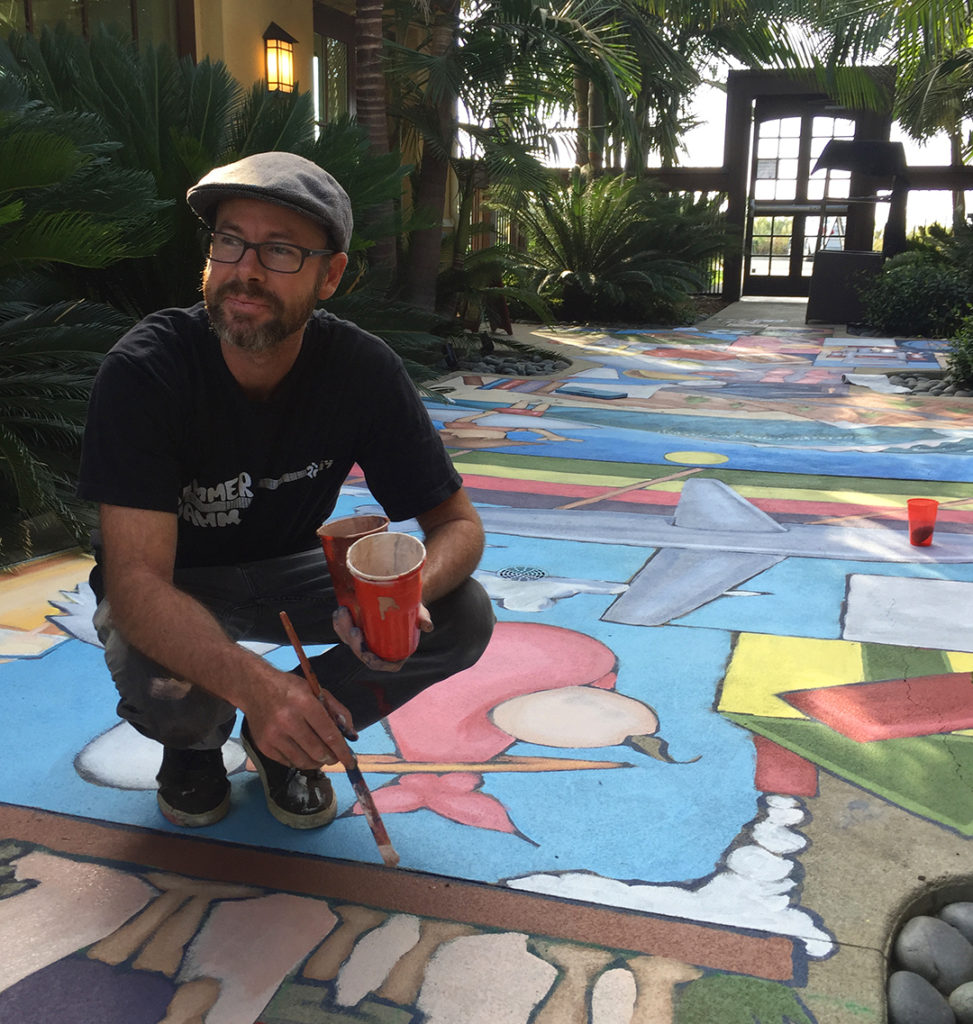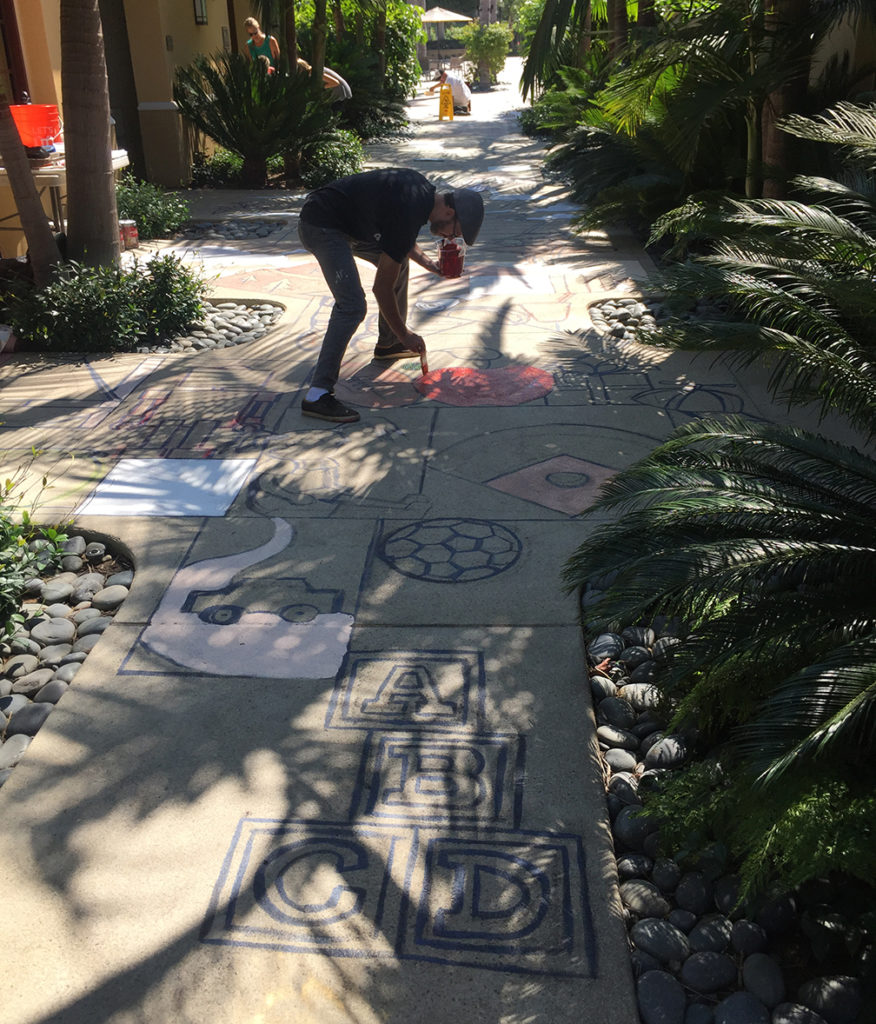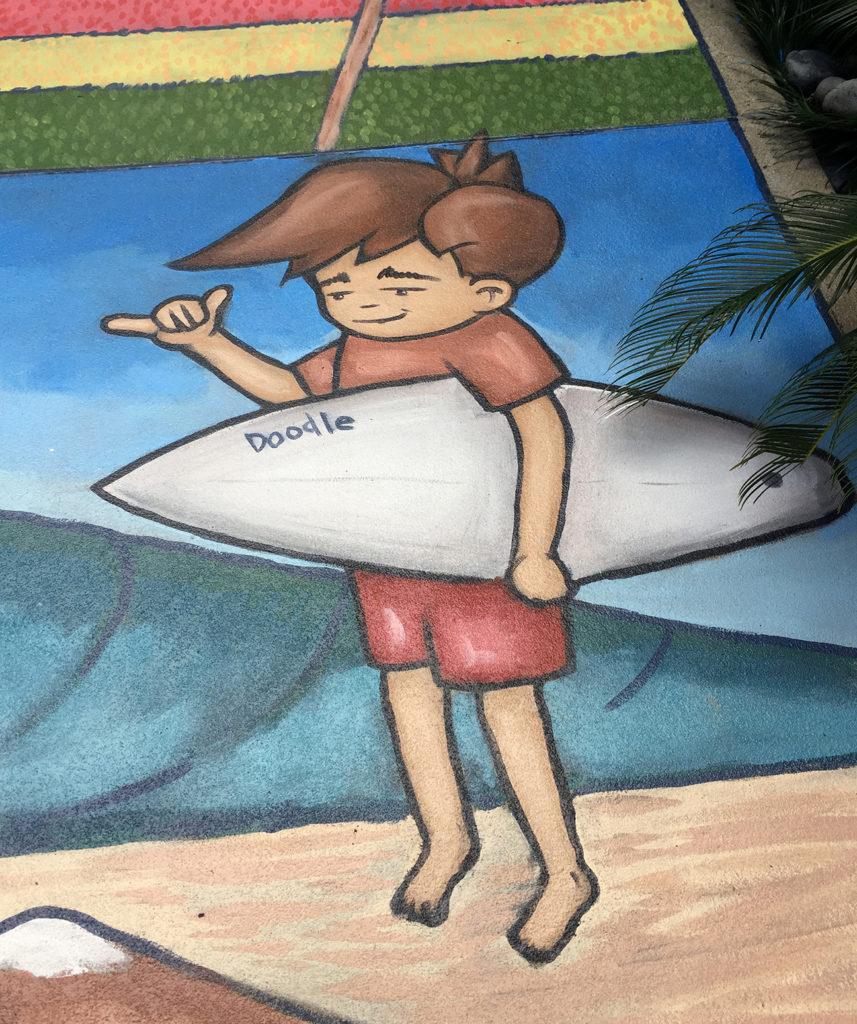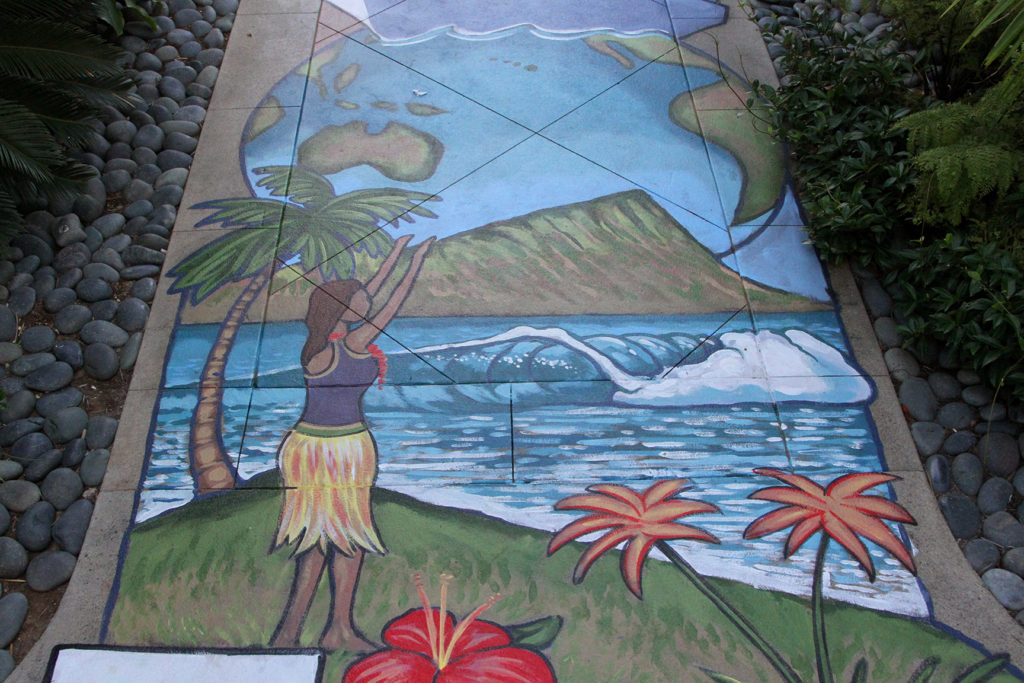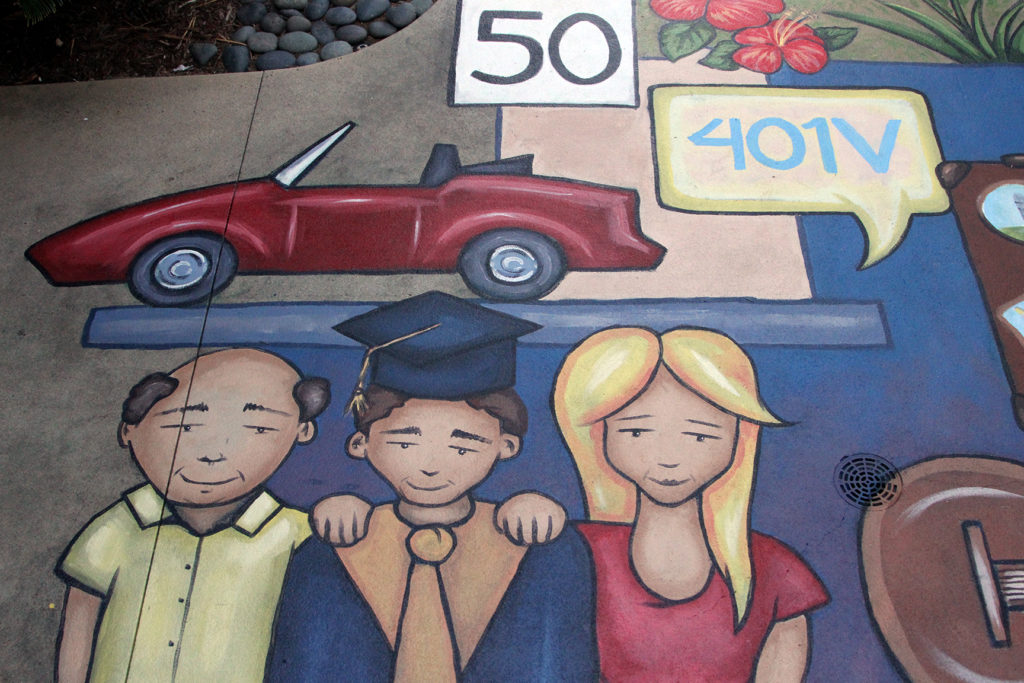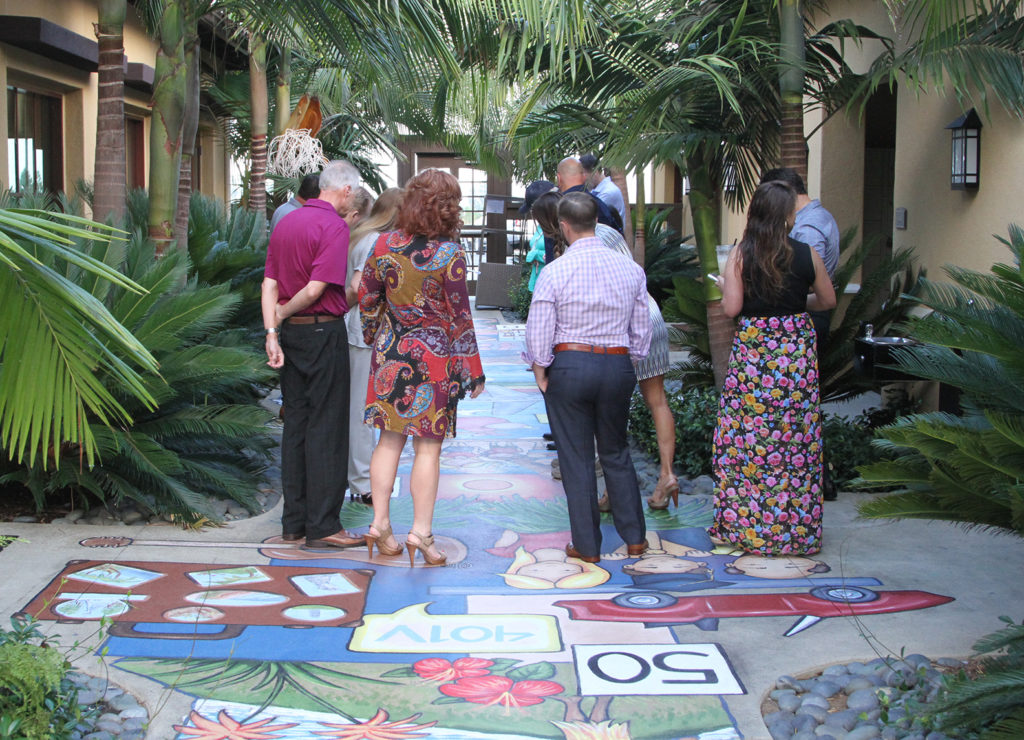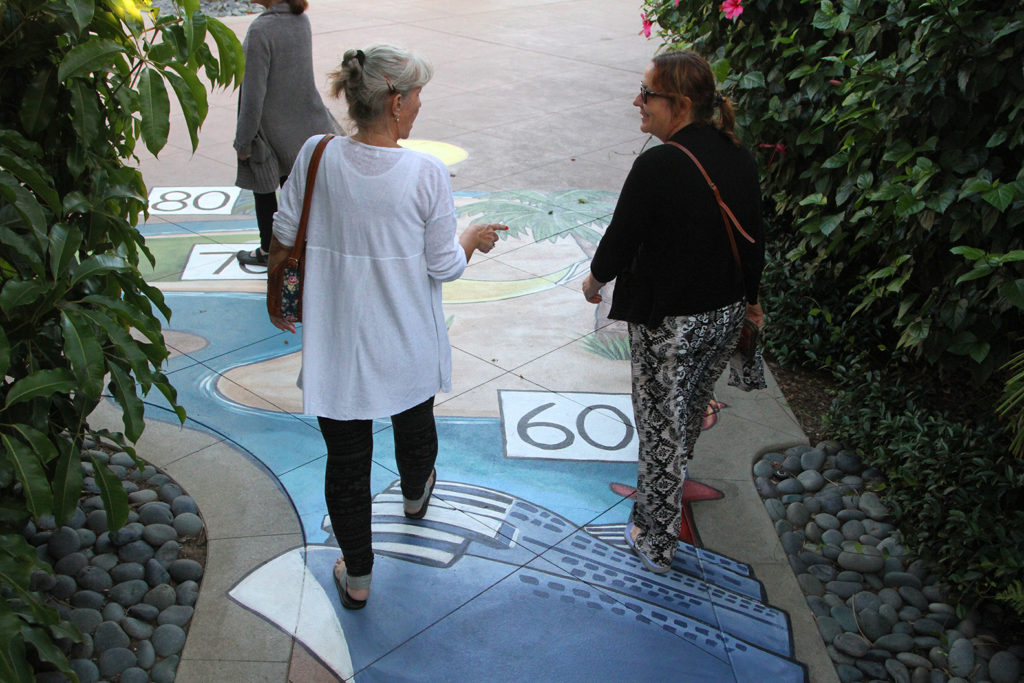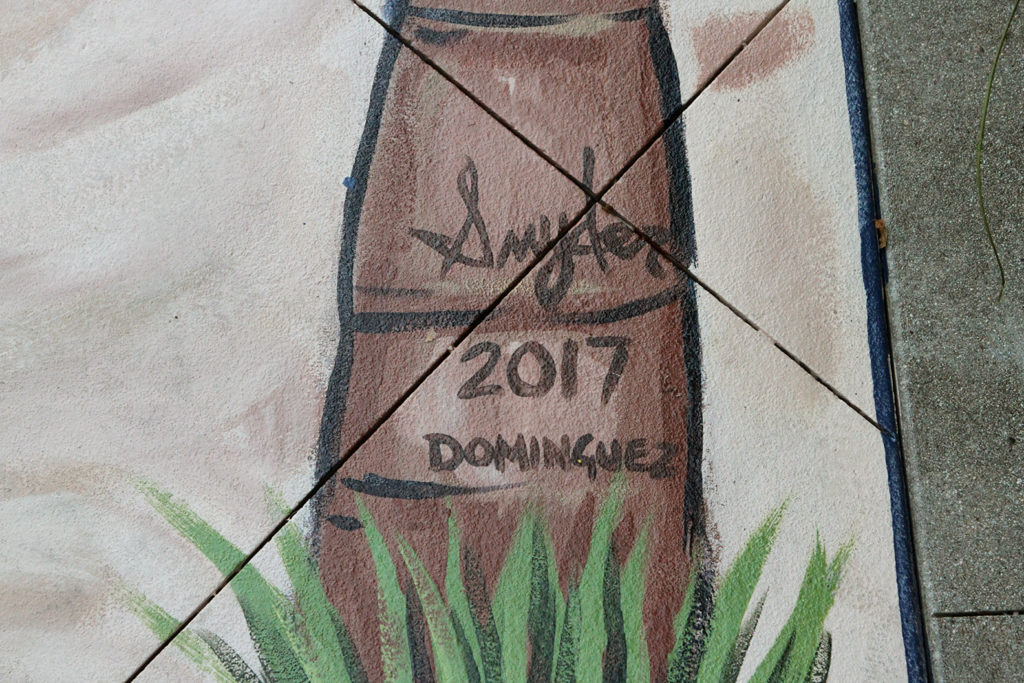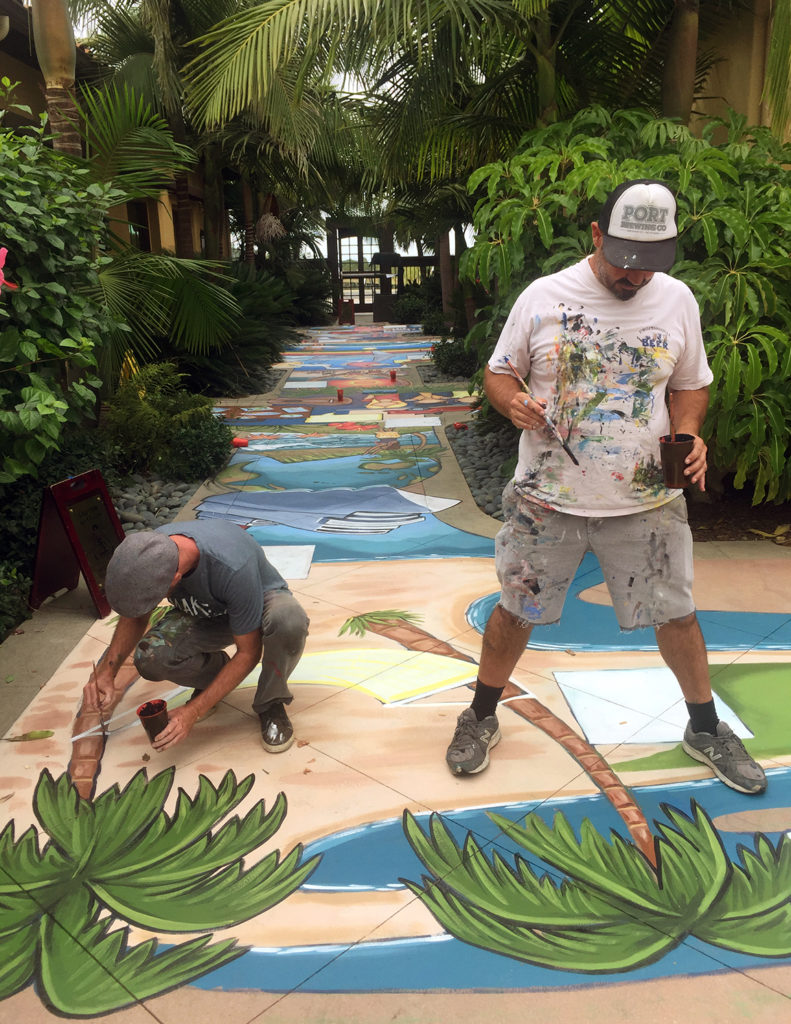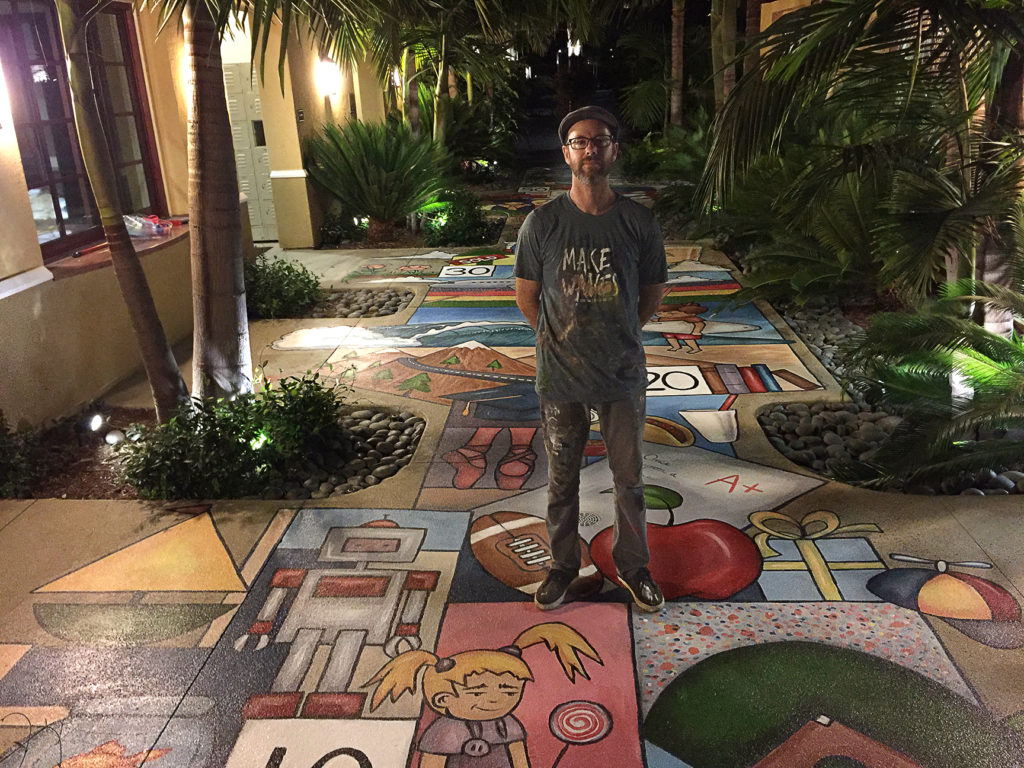 Would you like to visit the mural? Click for directions.