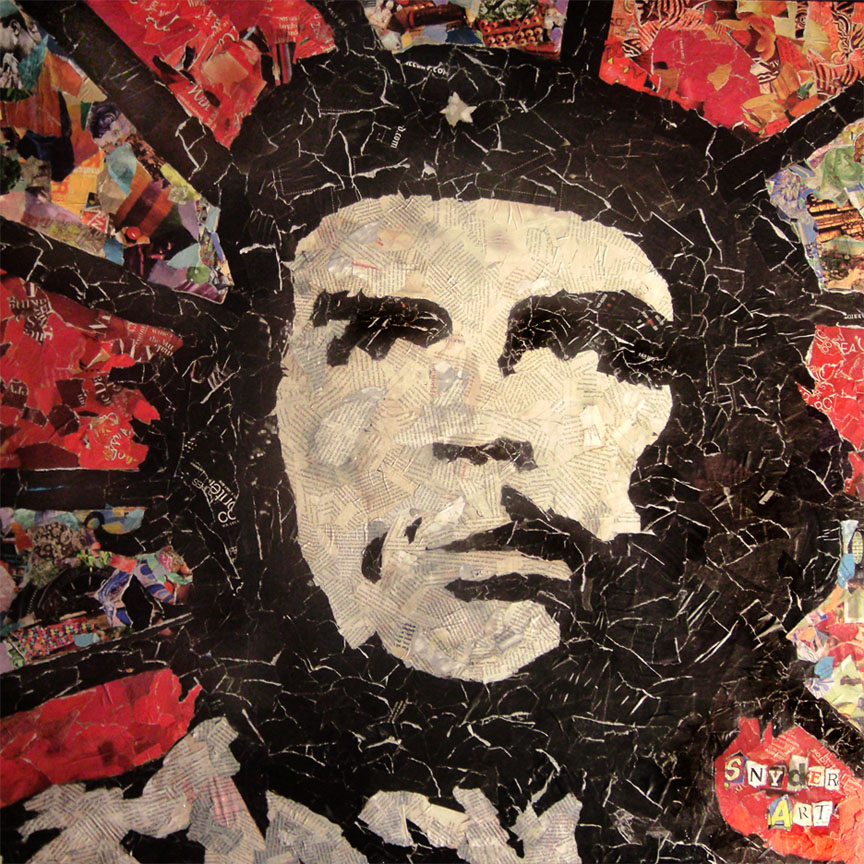 On Saturday, Aug. 6, the Ché Café on the UCSD campus loaded its menu with a night of poetry, live music, art and a community collage project organized by Bryan Snyder.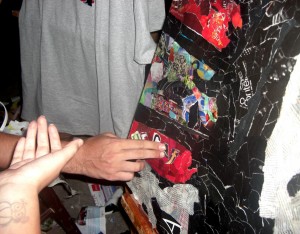 The Ché Café offers a place for like minds to meet, share ideas and express themselves through art. The walls are laden with murals. Magazine and books are readily available and a sense of community and culture based upon art is an obvious inspiration.
"It's a perfect atmosphere for a community collage," Snyder says. "You can't get more communal than this place!"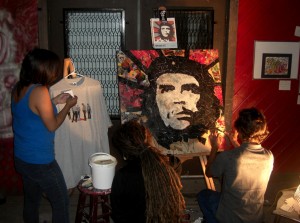 A wood canvas with a portrait of Ché Guevara illustrated in dark contour lines began the night. With each passing hour, the portrait became more life-like with colorful magazine tear-outs filling in bare segments of the canvas with color and texture. Event attendees gathered around the canvas to watch and participate in the creation of the collage during the entire 5 hour period it took to finish the piece.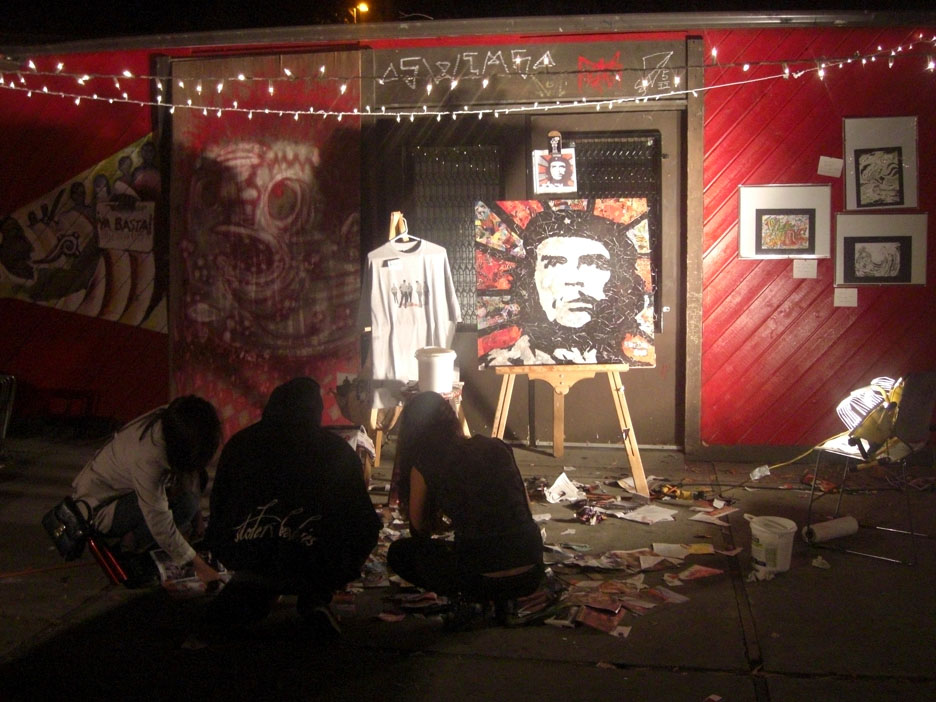 Produced by Pan Gratis in collaboration with Che CORE members.
Click HERE for the flyer.
The finished collage was donated to the Café by Snyder as a reminder of the collective creation of art experienced during the evening's Social Club benefit for the Ché Café and Ducky Waddle's Emporium in Encinitas.
Click HERE and HERE for past Snyder Art community collages!
Email theartist@snyderartdesign.com if interested in having a Snyder Art community collage at your event!