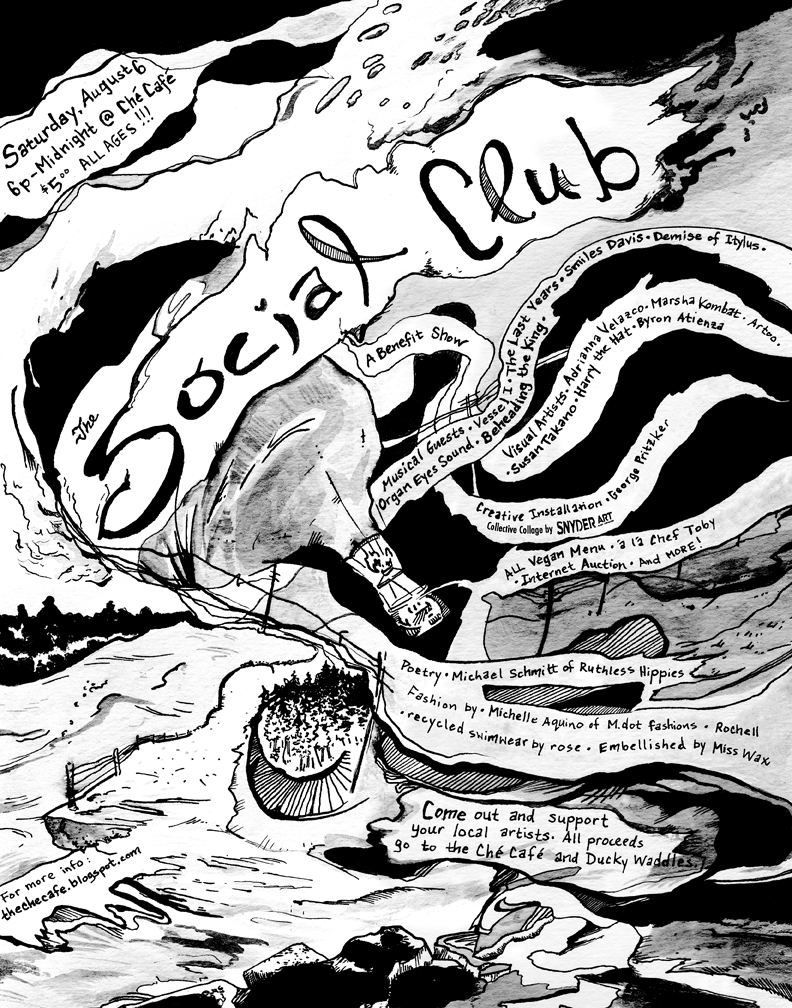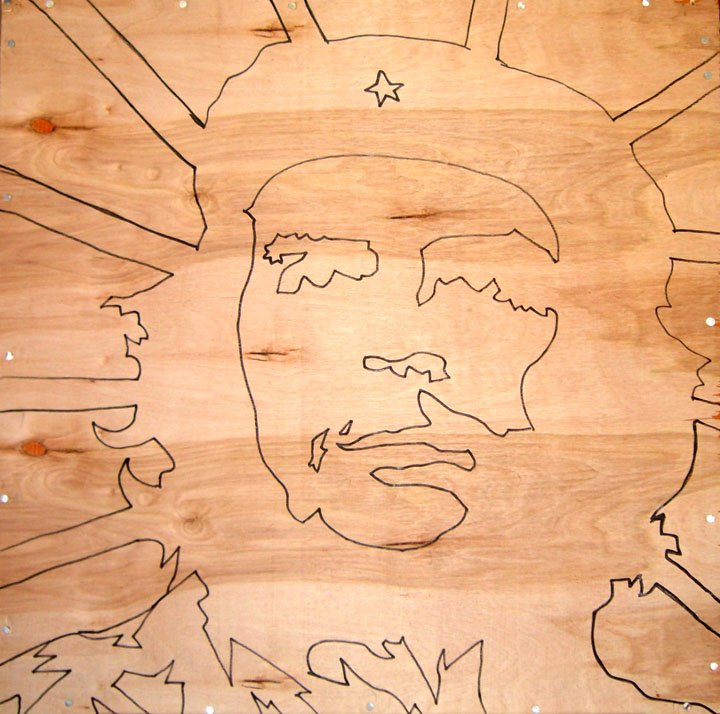 WHAT: Social Club Benefit Show
WHERE: Ché Café on the UCSD campus
WHEN: Sat. August 6th 6pm-Midnight
WHY: All proceeds go to the Ché Café and Ducky Waddles
Bryan Snyder will be hosting a community collage during the benefit. Help create a portrait of Ché Guevara out of magazine tear outs.
Click HERE for Snyder's last community collage!
Click HERE for the Ducky Waddle's website!
Click HERE for the Ché Café blog!
Please help support these important advocates of culture and arts!