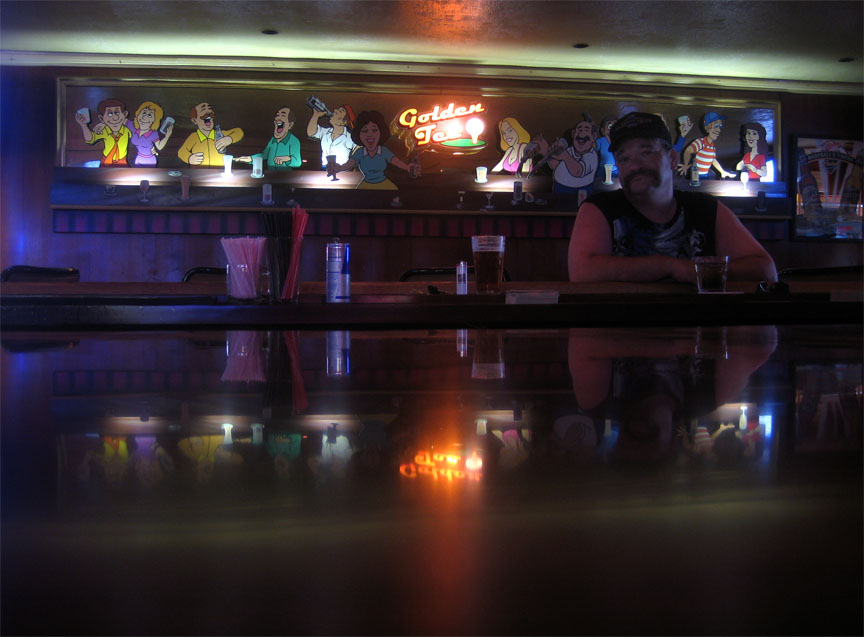 The Gold Tee (MAP)

Is there any other way to end the Carlsbad Bar Crawl. The Tee has a thriving early morning local bar scene as well as a popular destination for the late night bar crawlers. It's dark and dingy, perfect for an introvert, but it has been know to get pretty wild. One of the last bars to enforce the inside smoking law, which is good or bad depending on your habits. Two pool tables are constantly leaned upon and a foosball table has seen better days. An electronic pinball table claims to be old fashioned, but we have a hard time believing it. The service was outstanding and the conversations are always rolling. Not as flashy as other bars, but it does have the best indoor sign in Carlsbad.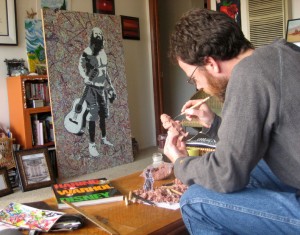 BONUS: One of carlsbadcrawl's favorite paintings hangs somewhere in the Golden Tee. Find it and snap a photo. The first one to send us a photo wins a limited edition miniature Same 'Ol sculpture.
This concludes a Carlsbad Bar Crawl with Papa Wander. Hope you enjoyed it!
• the G Spot • the Alley • Coyote • Koko Beach • Peabody's • Ocean House • Dini's • O' Sullivan's • Hennessey's • Boar's • Hensley's • Cantina • Norte • Golden Tee

Which bar was your favorite?