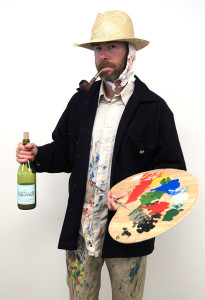 The briskness of an early Fall shiver unearths me from my warm covers and drops me atop the souls of my cold and damp boots. Out my bedroom window, early birds chirp the sounds of hunger, filling my ears with a recognizable sensation of emptiness, desire and despair. I attempt to deflect the day's offering of pessimism and anguish as I prepare myself for the morning.
Yesterday's labors ended with a violent stripping of one's confidence within the yearning walls of my studio. Like each morning, I shuffle back to yesterday's battlefield, a small yet perfectly utilized art studio laden with paints, canvases and torments.
Within my studio, my hat, a woven nest of straw splattered with the hues of a working man's wardrobe, is placed on my head with earnest confidence. My jacket, dampened by the tears of a sleepless night, slowly climbs upon my aching back.
The sun awakens with a snarl through the surrounding pines, glistening off an unused cutting blade. Sharp and clean, the blade begins the day with assaults, insults and irrefutable accusations. The morning turns mad. I grab the blade in a tantrum of strangles. With a slash across my face and through my ear, the blade sends a stream of blood splattering onto the studio wall. My trembling hand goes limp as the crimson blade falls into a warm puddle of blood.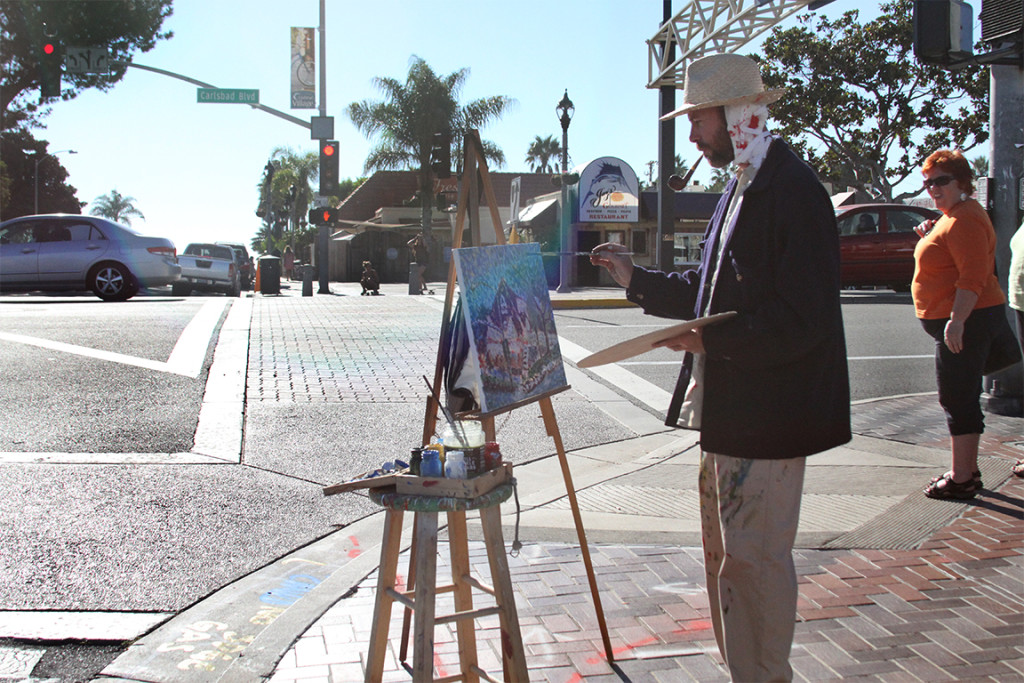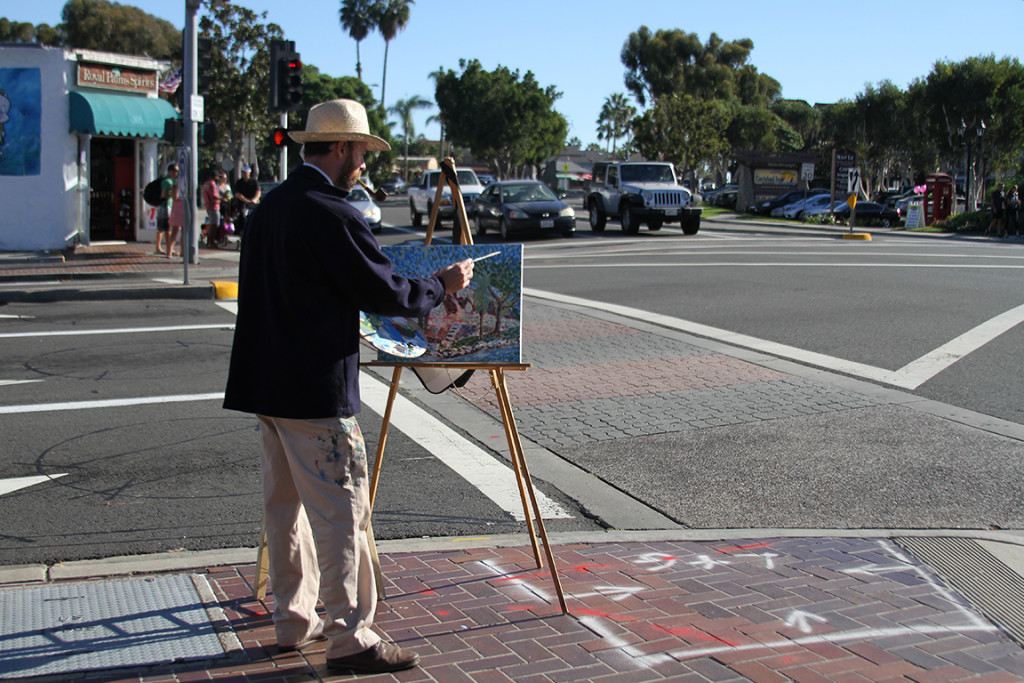 My wound seeks comfort in the arms of a lost love; a muse who is as colorful as miles of springtime flowers and eyes as deep as a thousand poems.
Under the pelting sun, against the pushing wind and engulfed in the heat of a cloudless sky, I share with you the life of an overly passionate—the artist.