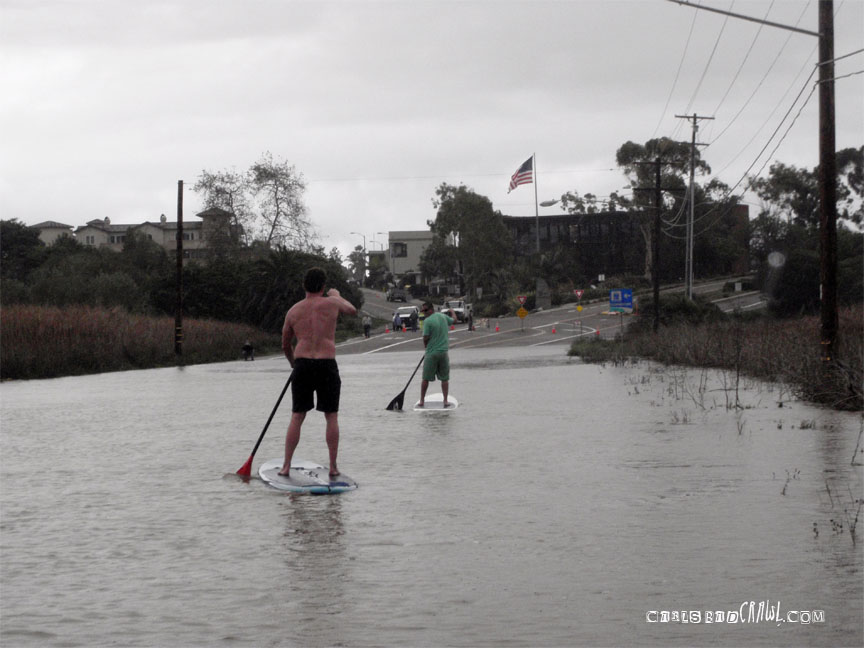 Avid paddle boarder and Carlsbad resident John Engelbrits called his cousin Jesse Carbajal of San Diego and friend Logan Schmidt of Oceanside with a creative way to spend the wet afternoon.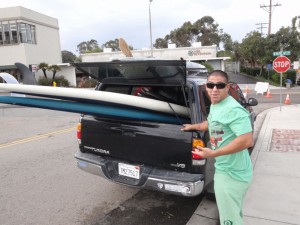 On Wednesday, December 22nd at 1PM, John, Jesse and Logan packed up their paddle boards and headed to the coast. Rather than walking along the beach to their favorite break, they headed North on State Street (UpState) with their eyes on the Coast Highway in between Carlsbad and Oceanside.
Like a sensitive surf break, ideal conditions must be in order to provide perfect waves. In the case of Carlsbad's Urban Paddle Boarders, the conditions were prime. A week of constant rain filled the streets with water, overflowing numerous drainage ditches and creating an urban break never before floated upon.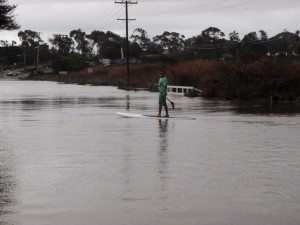 In between sets, these Urban Surfers paddled above the coast highway as spectators watched and snapped photos. When asked how often they hit the streets, Jesse replied, "this is my first time paddle boarding." John, who often paddles at the Oceanside Harbor, added that today is his 34th birthday.
These Urban Paddle Boarders first attempted to enter the flooded Coast Highway from Oceanside, but were turned away by the local police department. "If we let you, then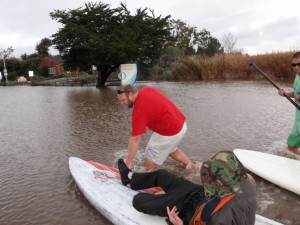 we will have to let everyone," said the officer. This is when they decided to launch from Carlsbad.
While paddling over the Coast Highway, they spotted a hunched over figure in the cold water. John paddled over and found a local homeless man at the point of hypothermia. The unidentified homeless man was lifted out of the water and paddled to Oceanside where the police officer who earlier deterred their mid day paddle was waiting.
Click HERE for Urban Paddle Boarding: Part 2!