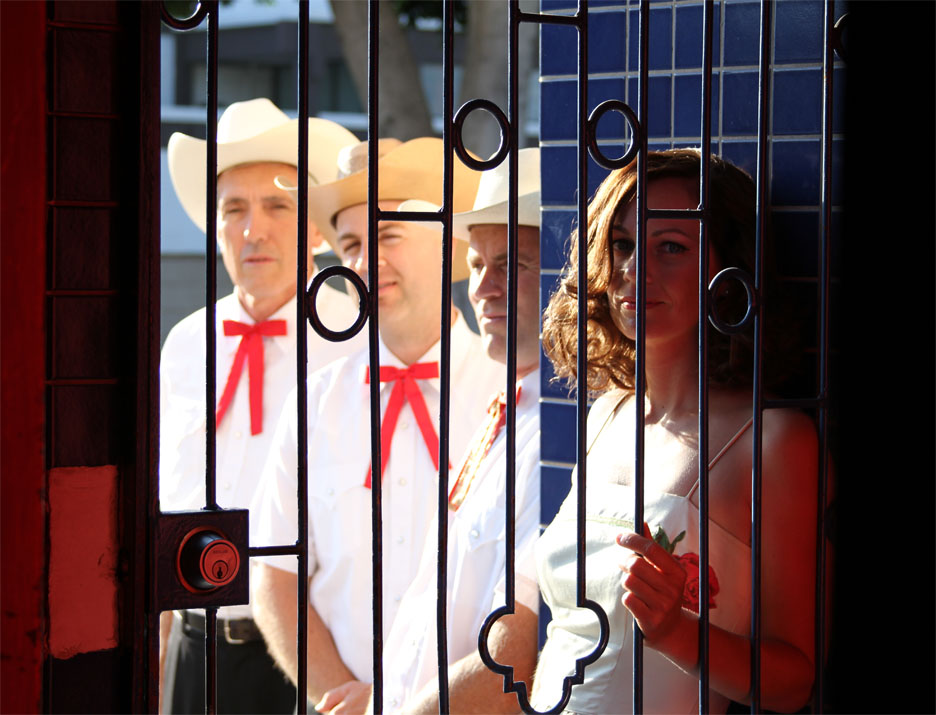 photography by Bryan Snyder
Behind the vintage attire, hand crafted mic stands and music influenced by the likes of Hank Williams and Patsy Cline is the North County vintage country band Hello Trouble fronted by a musician with a wide range of vocal talents.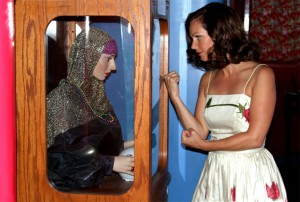 Susanna Kurner, a lead singer and songwriter, was first exposed to vintage country through her grandmother's love of the genre. "She used to listen to this old radio station that played Patsy and Hank tunes a lot and I loved it!"
Kurner loves playing vintage country and truly feels at home when doing it, but her path has led her through a variety of musical experiments.
When listening to Kurner sing, her strong and talented vocals are obvious, but to the surprise of most, Kurner's first vocal aspirations were opera. She attended the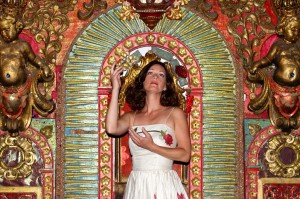 Manhattan School of Music in New York City where she earned a degree in classical vocal performance.
The very strict perfectionism of opera didn't suit her desire to experiment and she began seeking other genres of music. "I knew the classical training was more rigorous, but I figured I could do anything if I could sing opera", Kurner says.
Kurner decided that jazz better suited her creativity and began experimenting with it before moving back to the West Coast where she began gigging. Though she loved the freedom of jazz, Kurner rediscovered her love for vintage country one day while jamming with friends in Carlsbad. Hello Trouble became her next project and provided the stage to release the creative energy she had been accumulating over her entire professional career.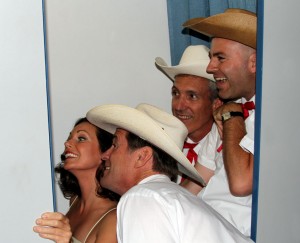 "I love performing, but nothing beats sitting down and writing a really cool song," Kurner excitedly says. "The guys in the band are amazing musicians and they really support my writing."
Backing Kurner, and always an entertaining bunch, Jeffrey P. Ross shocks with unmatched guitar technique, Troy Sandow slaps his stand up acoustic bass and Kevin Williams holds it down on rhythm guitar and vocals.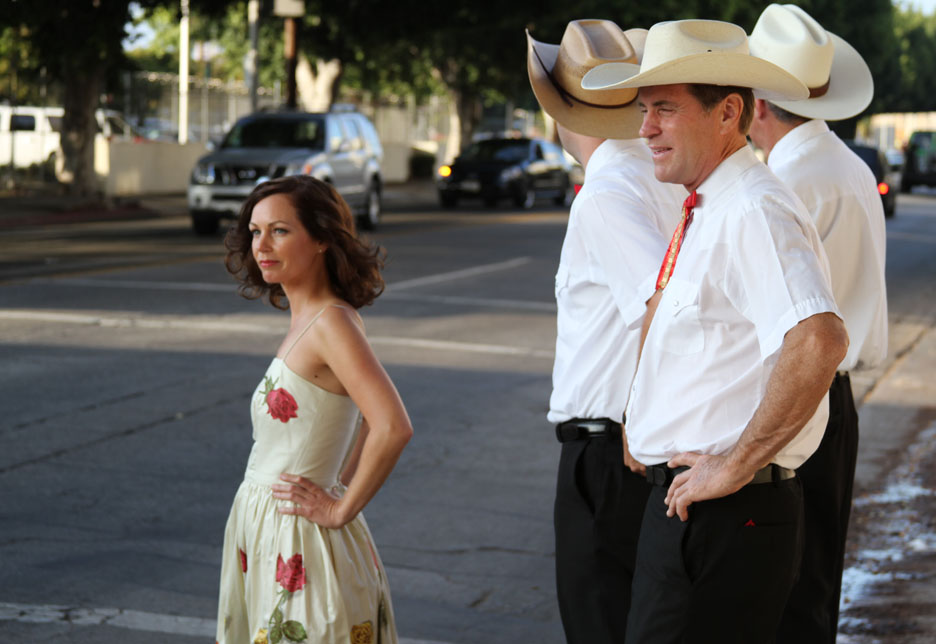 Hello Trouble will be releasing their first self-titled album Nov. 10th at Coyote Bar and Grill from 6pm-10. Along with 4 hours of vintage country, Kurner has promised to bring back her classical training with a special operatic treat!
Check tomorrow for behind the scene photos in the recording studio!
Click HERE for a sneak preview of the CD!
Click HERE for directions to Coyote Bar and Grill