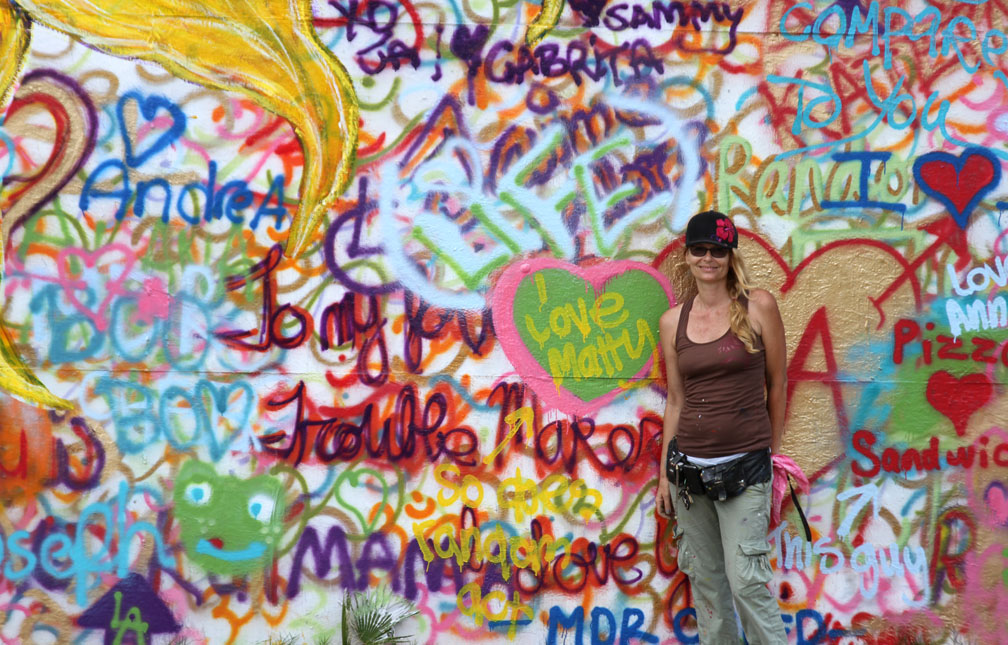 click to enlarge photos
Whether a scribble on a wall or an elaborate composition of color, shapes and text, visual creativity put in public places without permission has been considered vandalism since the early inception of graffiti dating back decades. Today, artists of all ages have continued to use the urban environment, but the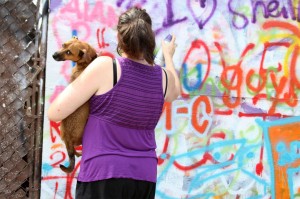 face-covering identity-hiding mystic of a vandal is quickly fading.
The artwork of Andrea LaHue, also known as LA street artist Random Act, can be found all over Los Angeles. Her unsanctioned hand painted flowers reach skyward on the facades of old and rundown buildings adding something of a friendly nod to an otherwise dismal LA commute.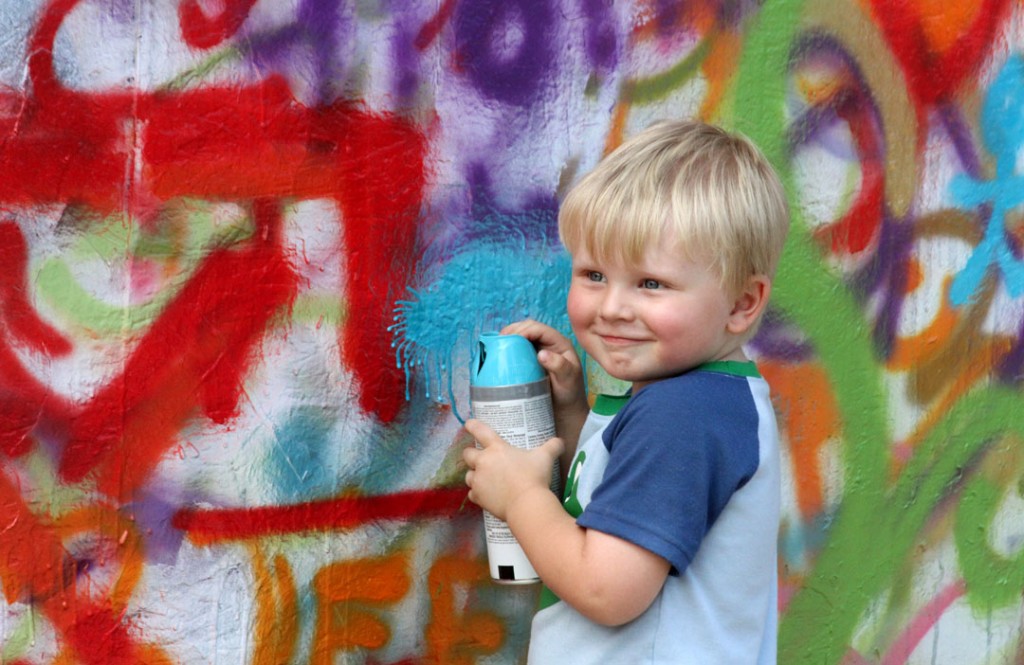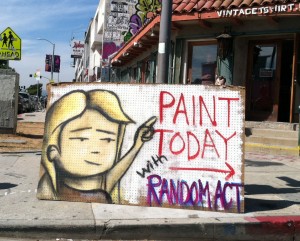 Not only does LaHue disclose her identity, she paints during the middle of the day. She does not consider her artwork vandalism or an attempt to monopolize the view of LA commuters with repetitive iconography, but as visual gifts with a positive purpose.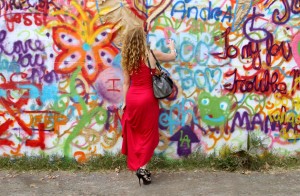 Where vandals create a relationship with the streets on more of a subversive personal level, LaHue and other community conscious artists go beyond the traditional two way relationship and introduce a third, just as important participant- the community.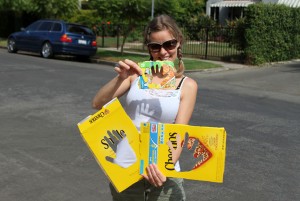 On September 29th, LaHue implemented a community and culture building project into the West Hollywood streets by inviting friends, strangers and street art enthusiasts out to paint a giant mural on Spaulding and Melrose titled 'Love Letters'. Crowds quickly emerged from the local streets ready to grab a can supplied by LaHue. The wall was transformed into a colorful masterpiece composed of community thought and imagery.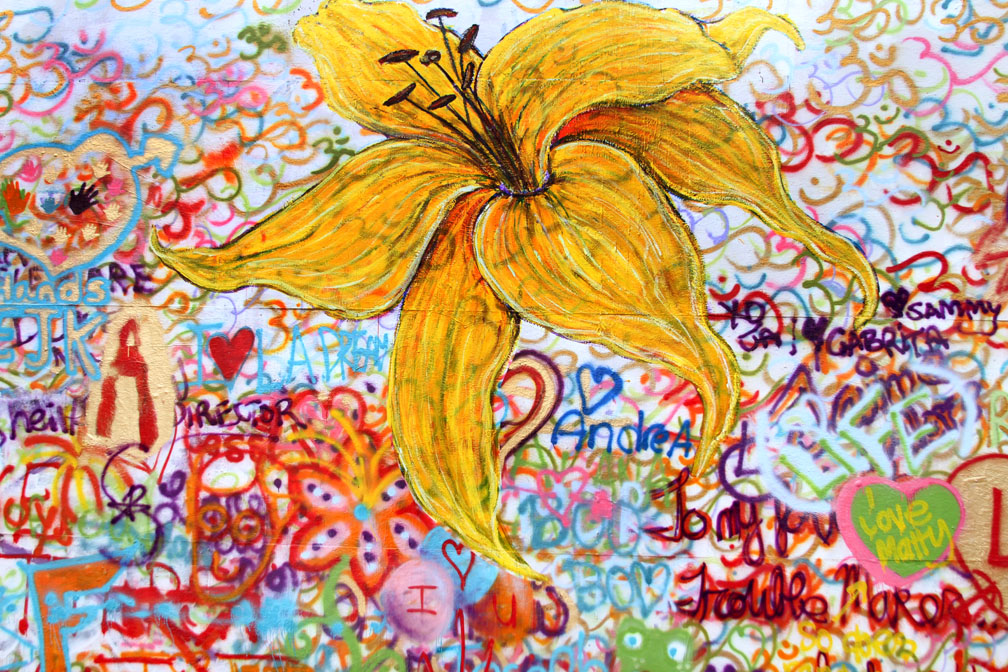 This three way relationship between the artist, the street and the community is one of a handful of factors ripping off the bandana of the fading Exit Through the Photoshop street art scene and directly introducing a new evolution of street art which aims to improve and strengthen community, promote local business and encourage the development of culture.
Click HERE to visit Andrea LaHue's website!