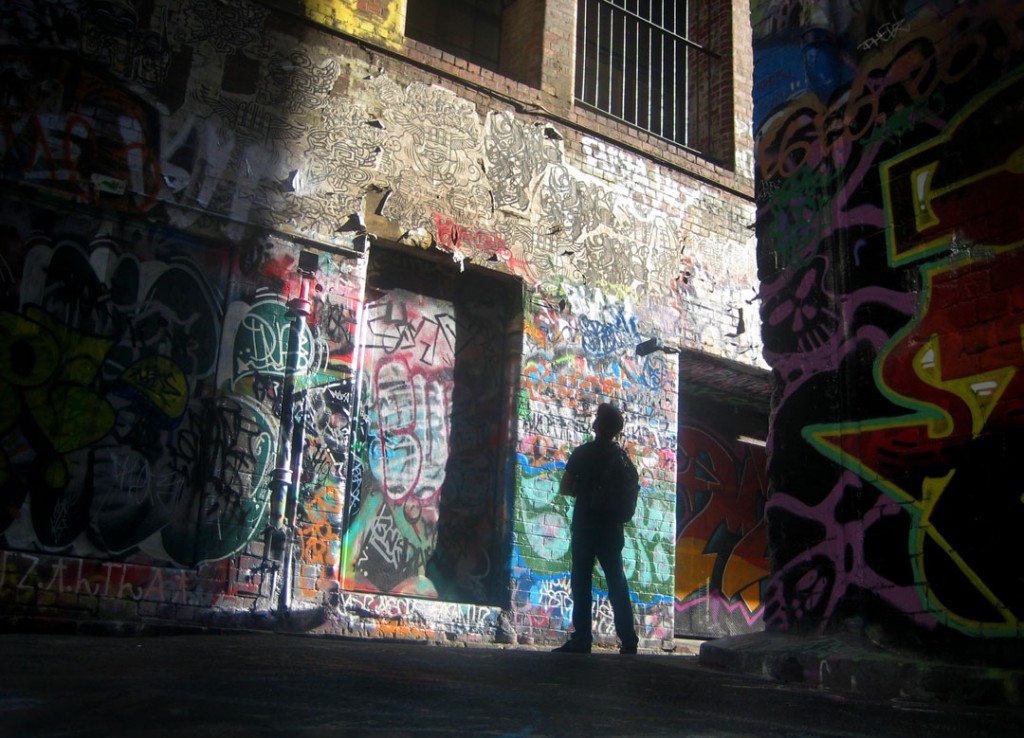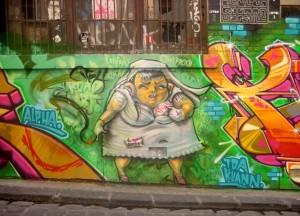 A chosen form of recreation begins with a simple interest. Continued participation slowly allows these interests to evolve into a more trained set of skills, ultimately growing into a potential professional career. Basketball players improve their shots at public courts, baseball players work on their swing at public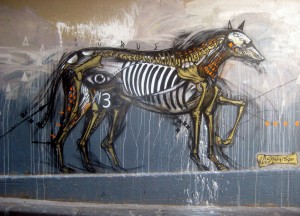 diamonds and in some communities skateboards perfect their latest tricks at public skate parks. For those interested in street art and graffiti, the city of Melbourne has designated Hosier Lane as a place where artists can perfect and showcase their chosen recreation.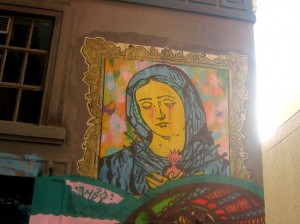 We have seen gaps between movements in art history. Today, we are lucky to be living during a current movement, the movement of street art. Melbourne recognizes  that this form of art is no longer a counter culture, but indeed culture.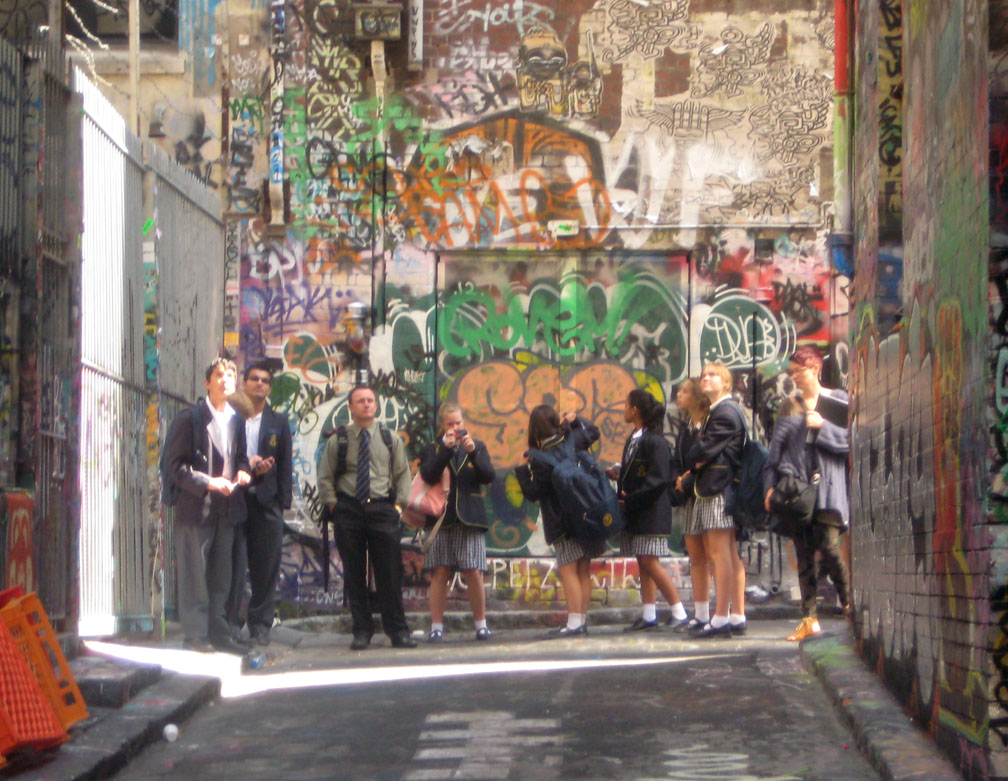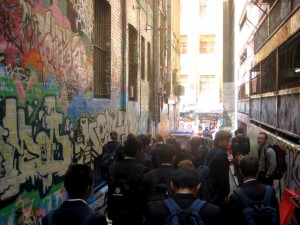 Thousands of Melbourne visitors walk down Hosier Lane each year snapping photos and discussing the paint and paste laden walls. Many groups are organized through tourist information networks and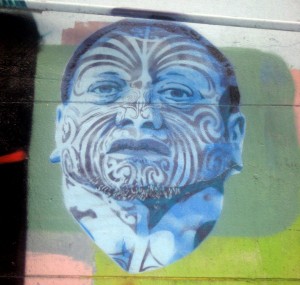 led through the alley by tour guides. Teachers point out aesthetic merit in the graffiti and street art while leading classes during field-trips and multiple wedding and photo shoots occur each weekend in front of the colorful backdrops.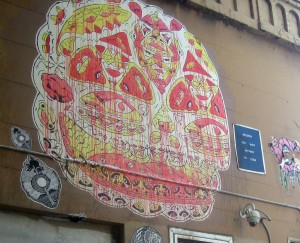 World renown artists visit the lane often to share their passions and skills creating an ongoing collaboration and rotating urban gallery for visitors to experience.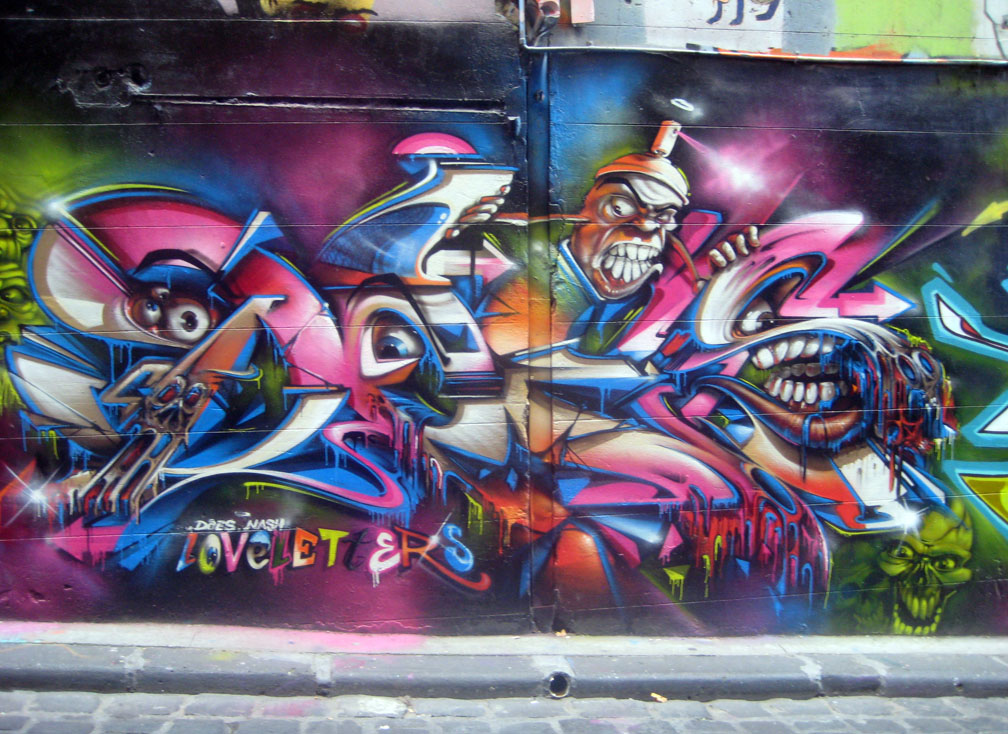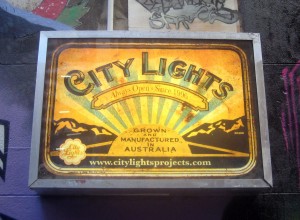 In addition to the extensive collection of graffiti, stencils and paste-ups, Citylights, a series of 12 street-side light boxes featuring illuminated printed artworks hang in the lane. The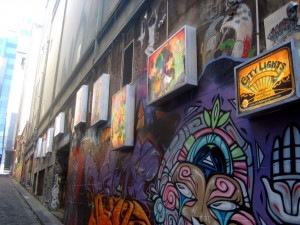 public art exhibitions rotate every 10 weeks and are illuminated 24 hours a day. They have showcased over 400 artists since their introduction to the lane in 1996. The Citylights project is directed and founded by Andy Mac.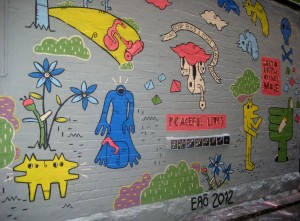 As if the public art, the Citylights project and the opportunity to meet and witness the creative process of visiting artists wasn't enough, Until Never, an independent art gallery is also part of the Hosier Lane experience where the work of Australian and International artists are exhibited each month.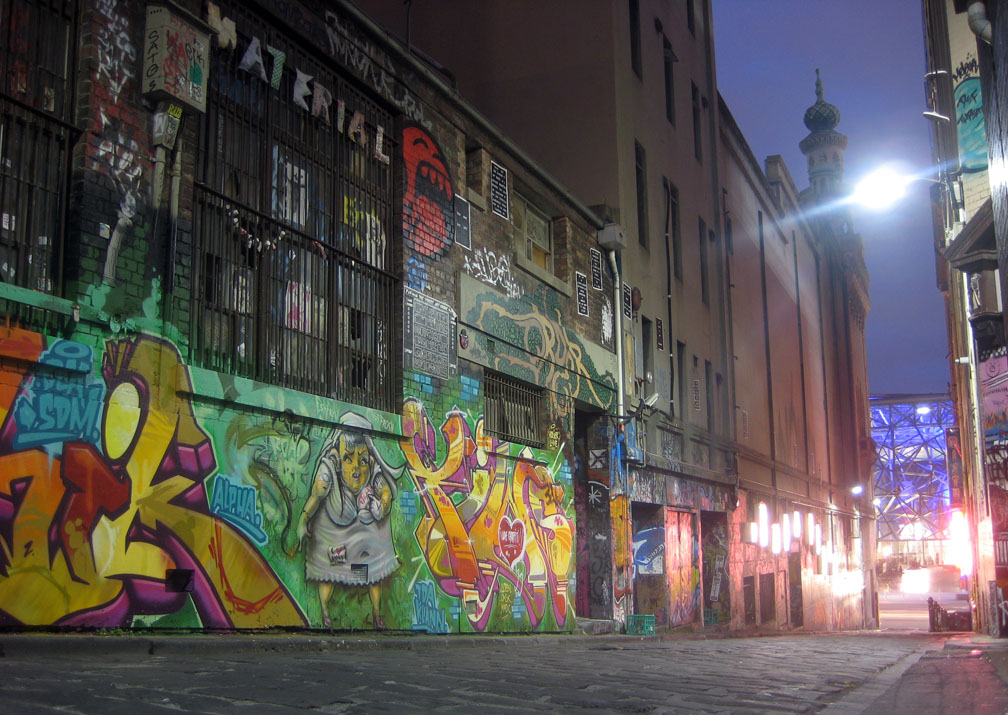 The experience of a visitor is nearly the same as the experience of a visiting artist. A sense of amazement and shock that something regarded subversive and so disadvantageous to a community is not only permitted, but encouraged by the city of Melbourne. It only takes a few minutes to realize that the smiles, the interested tours of kids and adults, the wedding and fashion shoots, the showcased creative process and the overall appreciation for Hosier Lane is a beneficial addition to Melbourne… and potentially to any community.
CITYLIGHTS Project (website)
Until Never (website)
Would this designated graffiti and street art idea work in Carlsbad?
photo credit: SNYDER ART Feb. 2012