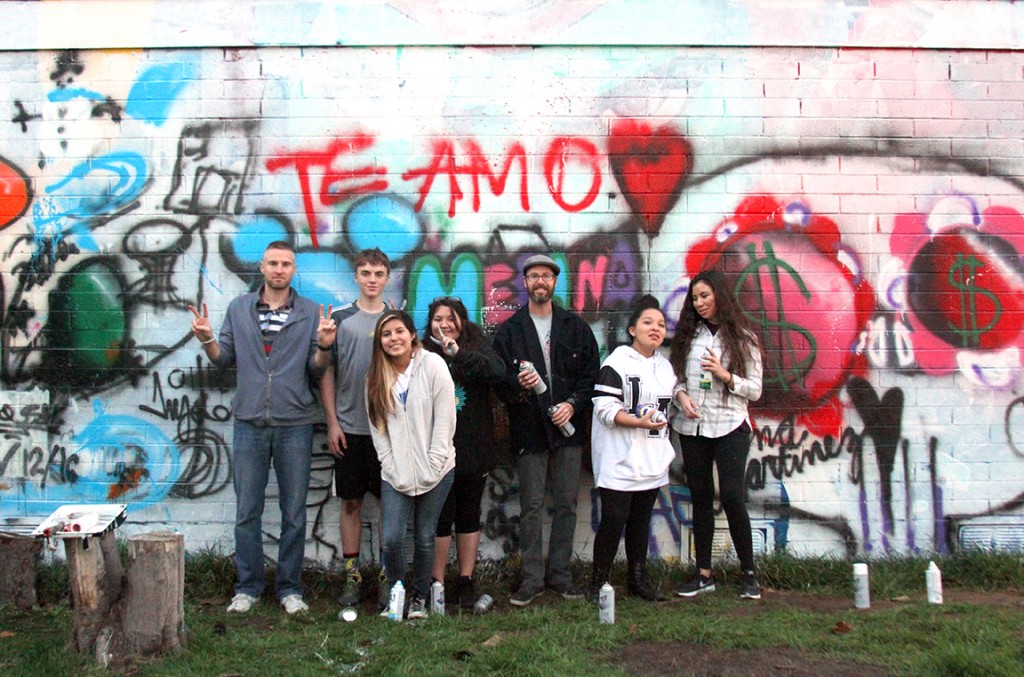 click to enlarge all photos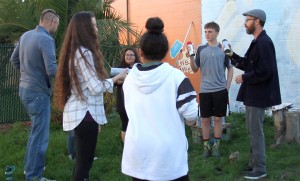 On Tuesday, January 11, Bryan Snyder of Snyder Art and Design ran a community street art workshop with a group of interested teens from the Carlsbad Village Boys and Girls Club at Señor Grubby's in the Carlsbad village.
Six teens listened to Snyder as he introduced himself, the workshop and Carlsbad's first recreational urban art environment titled the Carlsbad Art Wall.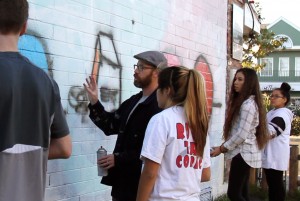 Snyder began the workshop with the history of street art and graffiti and how this movement has recently made the transition from vandalism to—in many communities—sanctioned and widely supported.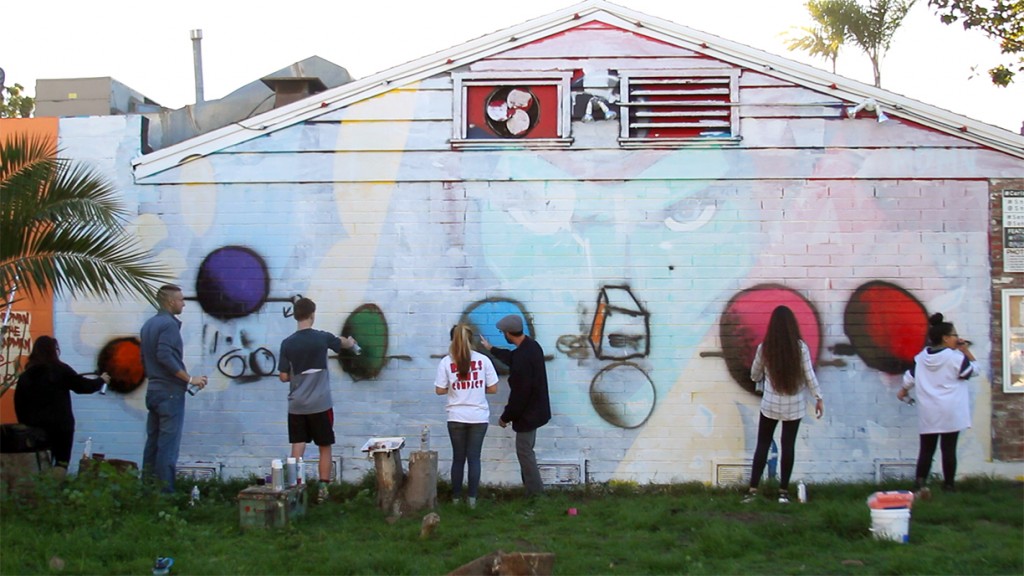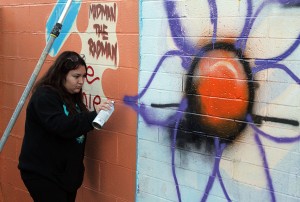 After a short introduction to the spray can, the teens were each invited to spray a giant circle on the freshly painted urban canvas. Snyder explained that the workshop's lesson was to teach each teen how to transform the preliminary circle into a three-dimensional sphere focusing on shape, color, light source and shading.
The floating circles took form as Snyder offered guidance. Teens learned can control and technique while passersby watched and asked questions from the sidelines. The first half of the workshop was organized within a structured set of steps.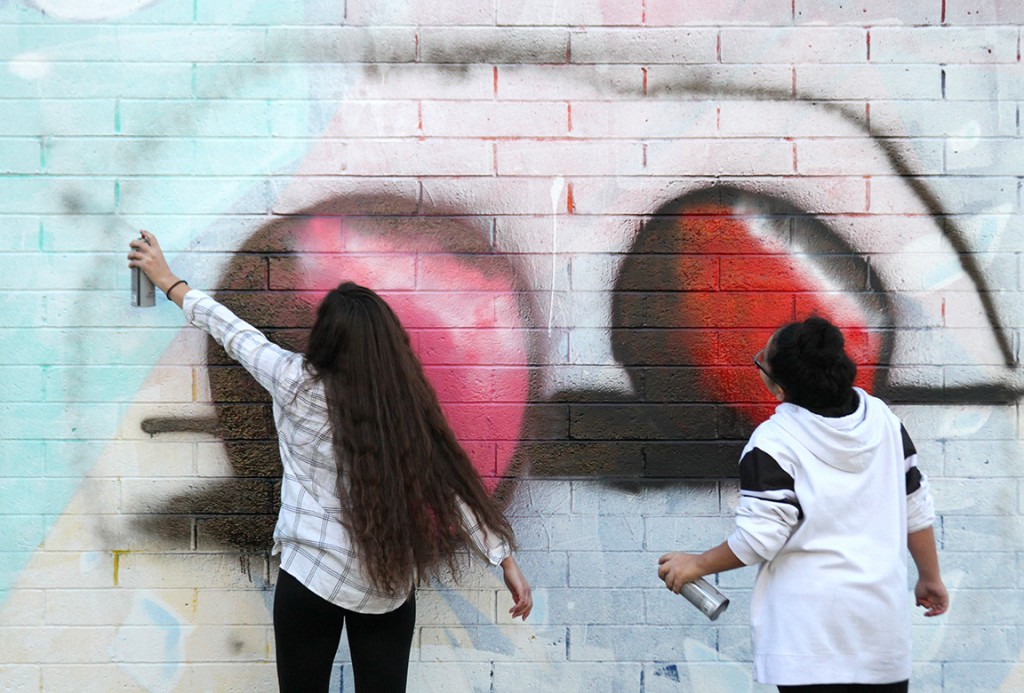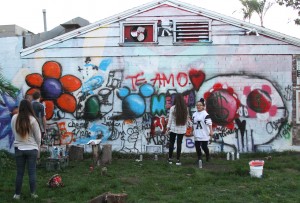 Though Snyder has been taught in the structured art academia setting, he believes it is important to balance structure with exercises in uninhibited bursts of creativity. Snyder encouraged the teens to freely transform their spheres into a design of their choice relying on instinct and creativity. The Carlsbad Art Wall quickly turned into a colorful collaboration of text, flowers and abstractions.
The street art workshop taught these kids basic elements of drawing, street art techniques using the spray can, and concluded with each teen taking turns buffing the wall completely white—ultimately teaching a lesson that street art is ephemeral—beautifully temporary.

This workshop is funded in part by a community arts grant from the City of Carlsbad Cultural Arts Office.