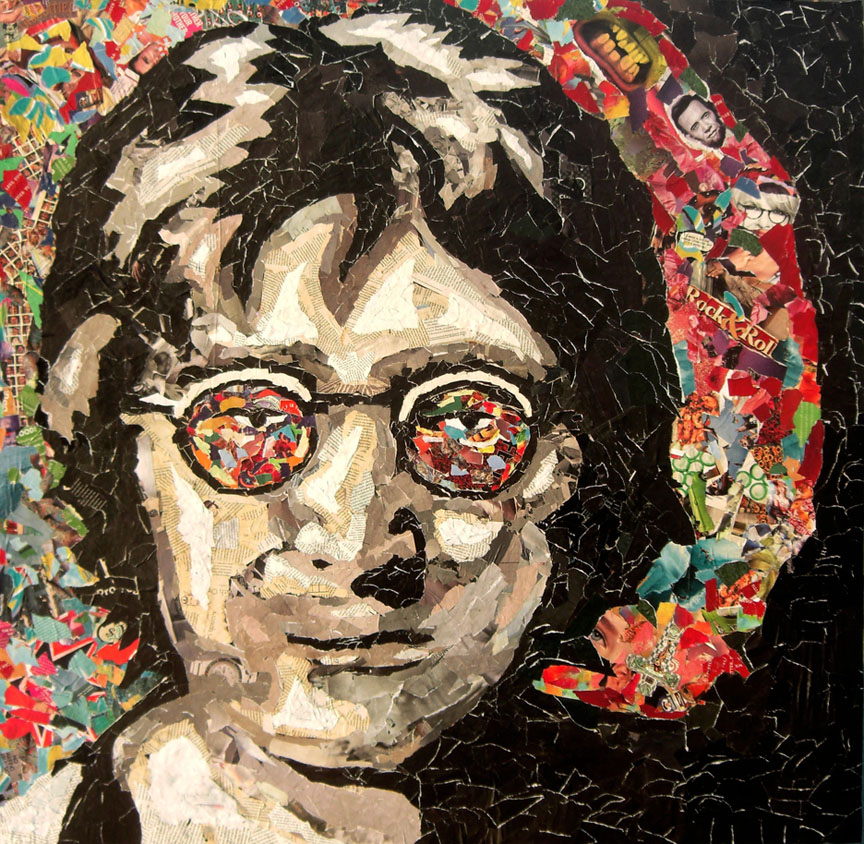 Fans of all ages came together in a wall to wall celebration of the Beatles during the June 17th, "Art After Dark" event at the Oceanside Museum of Art.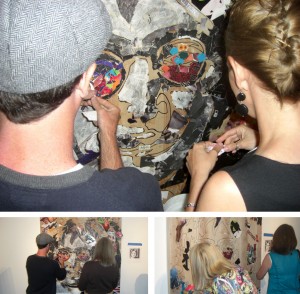 Guests enjoyed a wide range of entertainment including the live music of Help, the premiere Beatles tribute band of North County, crafting zones, beer courtesy of Lost Abbey Brewery, exhibited art, live painting, fashion, photography and a hands on community collage of John Lennon facilitated by Bryan Snyder of Snyder Art in Carlsbad.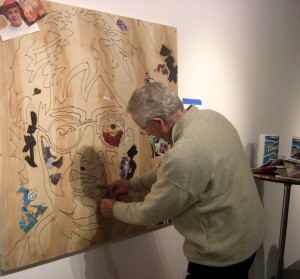 Located upstairs sandwiched between a hand painted "Abbey Road" backdrop and a crafting zone, Snyder invited quests to participate in a hands on community collage. Snyder encouraged guests to paste sections of color from a stack of magazines to the corresponding sections located on a giant wood canvas hung from the wall.
"The best part of this project is that all levels of artistic skill can participate," Snyder explained. "It invites all skills and age groups."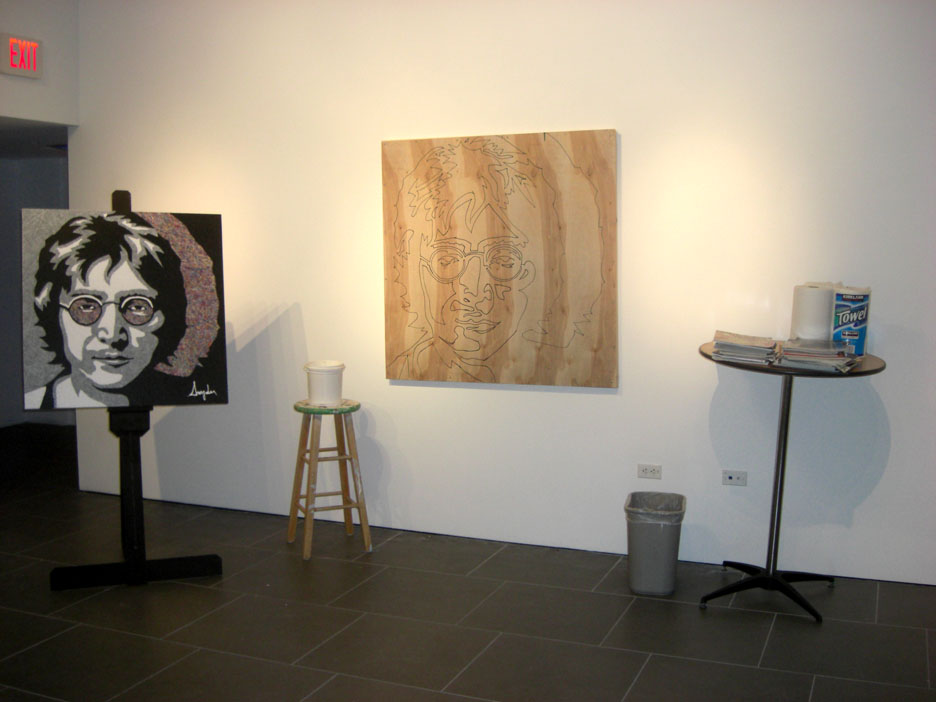 The collage took form through-out the night and soon resembled Snyder's signature "drip" painting of John Lennon which was exhibited just beside the community project.
A big thanks to the Oceanside Museum of Art (website) and the Art After Dark staff for making this event happen, as well as all the participating sponsors: BevMo, Snyder Art and Design, The Lost Abbey,The Fred Astaire Dance Studio, GanoCafe, JRS Productions, Edward Manansala, Monty Montgomery and Stacie May.
Click HERE for a past community project by Bryan Snyder!

Click HERE to book a community project!