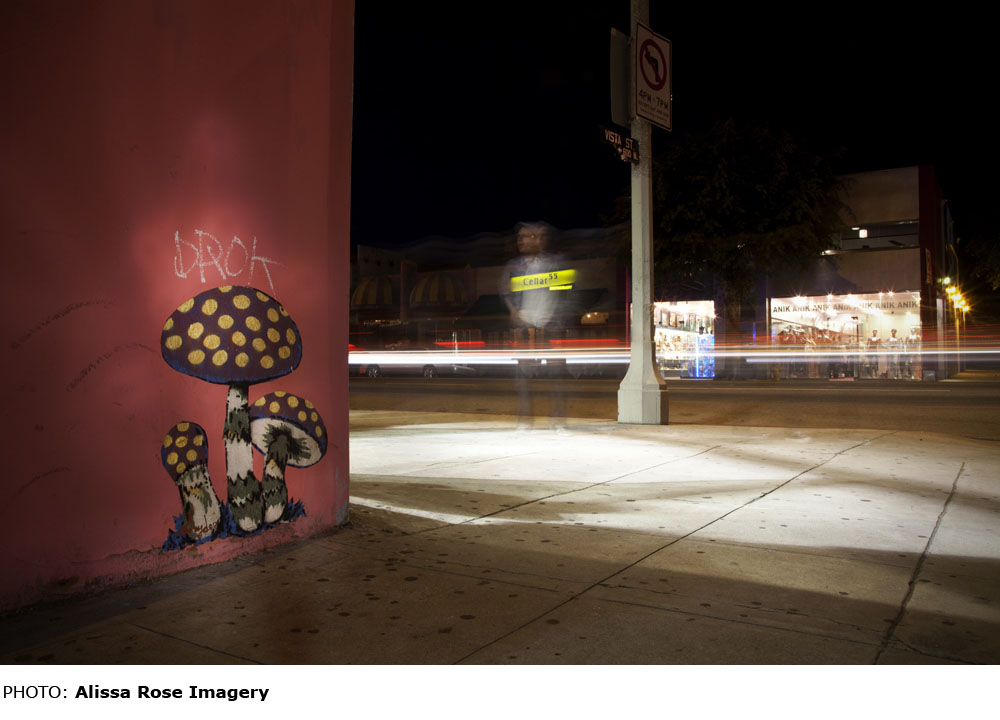 5 mushroom clusters, each colored differently in Snyder's signature drip technique, have been  placed in the streets of West Hollywood on, or just off, Melrose and La Brea. Each cluster is a piece of art, but more importantly, they are muses inspiring the creative process. Each cluster posed like a model for professional and amateur photographers to capture.
Snyder invited photographers to search the streets for each cluster, take a photo and submit it into a contest hosted by Melrose&Fairfax.
The finalist entrants have been chosen and posted at the link below. The entrant with the most votes will win an original painting created in Snyder's signature drip painting technique.
Click HERE to view all the finalists!
don't forget to vote!