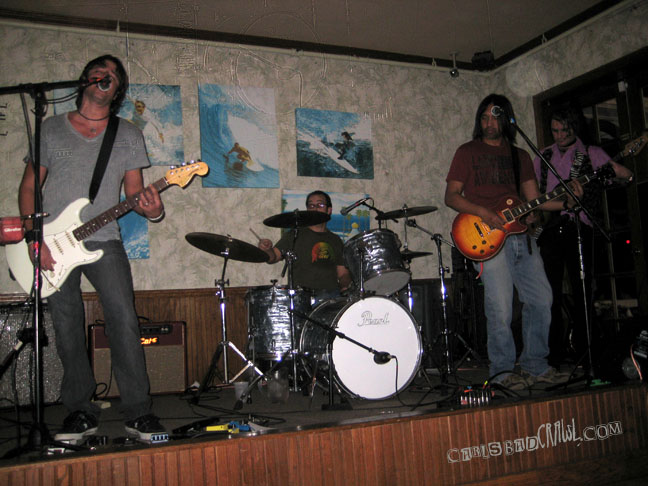 click photos to enlarge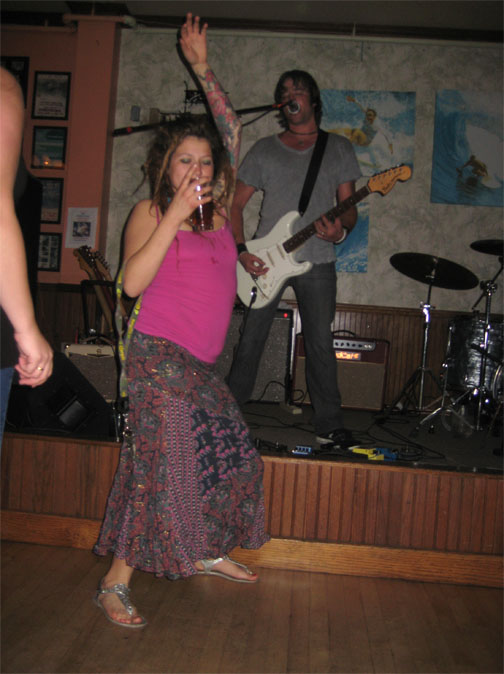 Tables, which were scattered around the designated dance floor, sat nervous while high heeled groupies chugged Red Bulls. As empty cans began to pile and faces blushed, chants echoed throughout the cafe of the Ocean House in Carlsbad, "move the tables, move the tables, move the tables." Within seconds, tables slid across the floor like boozed pucks on a freshly groomed shuffleboard. With a bar popping, a dance floor cleared and a room full of reminiscing friends, temporarily reunited Sand Jacket took the stage.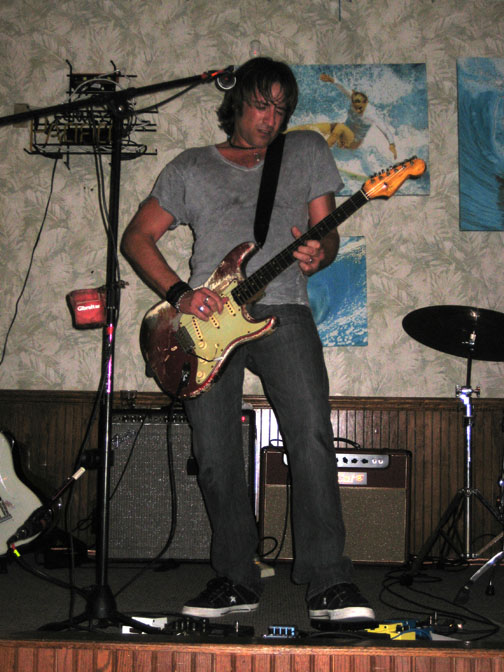 The cafe filled fast as security attentively counted the crowd. The room soon hit capacity and the front doors slammed shut leaving a long line out in the fairly warm winter night. The posters read Sand Jacket, but the hype was definitely all about Carlsbad's newest bred celebrity.  Lead guitarist and singer Josh Steely, and recently appointed guitarist in the freakishly famous band Daughtry, greeted the crowd with with humble hints of stardom. He reminisced about open mic at the Cantina and Blue House jam sessions fueled by whiskey and drawn blinds. He compared these early memories to world tours and swollen arenas. Smiles were contagious as long time fans and friends sporadically high fived Josh in between songs and stories.
Between sets of old classics and random covers of Nirvana and Iron Maiden, the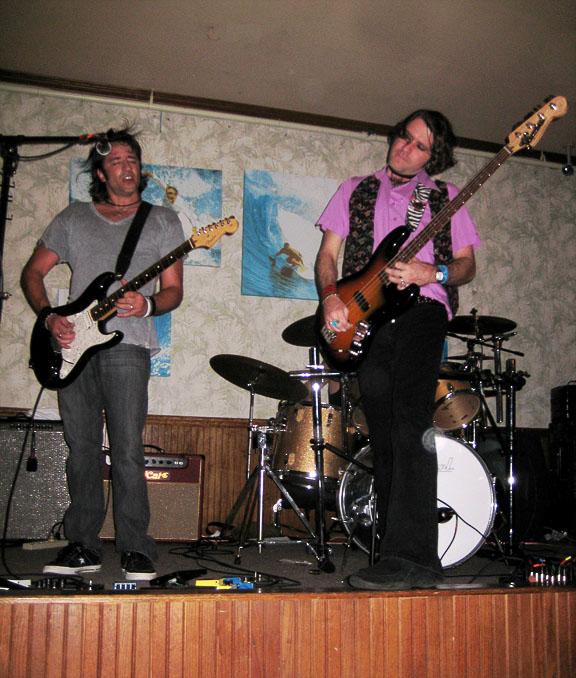 band mingled with their friends. Josh's mother, whom he dedicated the show to, sat at two reserved tables at the back of the room. Cameras sat poised and waited for the next clear shot at Josh. Upon returning to the stage, he joked how he "… gave five hugs in the boy's bathroom."
While Josh remained on stage and the target of every camera, the rest of the band rocked like it was just another gig. Steve Blake and Don traded songs on bass while Ric and Dustin split the night on drums. Sand Jacket once jammed open mic and spontaneous house parties of the village, but now play when schedules allow. Josh wanders the globe with his Grammy nominated band Daughtry while the loyal fans and friends wait for the next Sand Jacket reunion.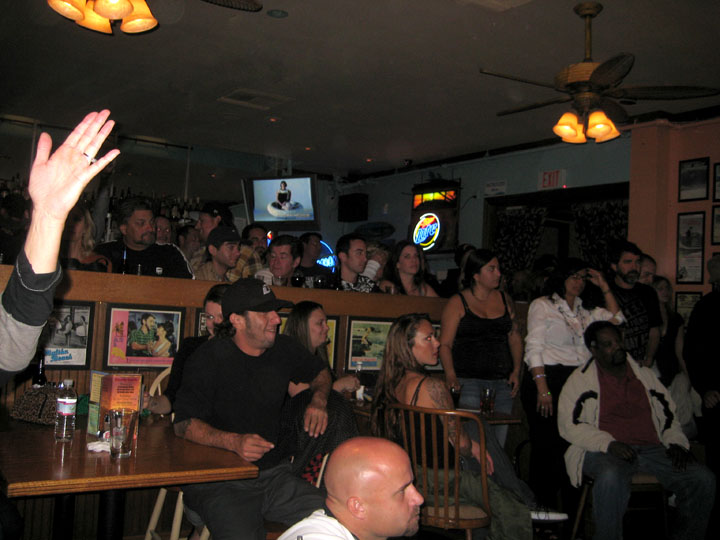 Do you have a Sand Jacket memory? Lets here it…