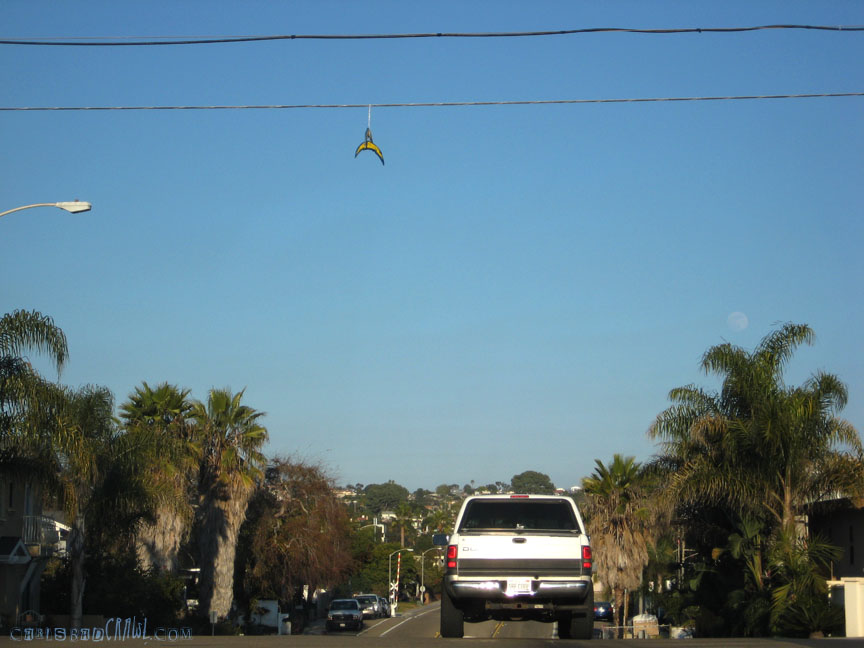 The early morning coast of Carlsbad vibrated to a tune of the Village People's YMCA as lean runners flopped their way up and down the Coast Highway and through the yawning streets of our village. Before most had their first cup of coffee, Tesfaye Dirba, of Inglewood, had already bounced his way to the finish line. The slow joggers and panting walkers brought up the rear of the full and half marathon ultimately concluding another year of vitamin water and Powerbar fueled chaos.

The streets began to open and the taps began to pour in anticipation of the real excitement of Jan. 20th. Baby blue and yellow jerseys slowly began to replace the multi-colored spandex and windbreakers of the earlier joggers. The Charger's were to battle the New England Patriots which started at noon. As the pubs filled, an animal instinct frenzy rolled into our village with the intention to motivate, encourage and rally our Charger's over the Patriots.

Bar pounding chants and freshly painted faces show spirit, but lack innovation. Unaware to most, the streets of Carlsbad were scoured the night before in search for locations which would become home for the energized icon of our Charger's. These High Voltage Bolts, cut out of wood and painted in bright blue and yellow, danced in the wind like the weightless moves of Sprawles and twisted like the graceful jukes of LT.
The goal of this project was to create culture fueled by the excitement of the Charger's recent success. Their penetration into the deep end of the playoffs promoted a wide spread acknowledgment of each upcoming game, which presented a perfect stage for a creative idea. Through this feverishness, an idea emerged with the goal of connecting the minds of fans, observant locals and passing tourists.
1. Initial Subject– The Charger's wide interest due to their recent success.
2. Audience– Fans, Observant Locals and Passing Tourists.
3. Idea– Hanging wood Lightening Bolts to be displayed in the streets for all to see and question.
4. Location– In the Village of Carlsbad and surrounding neighborhoods.
5. Participation– The Challenge of finding 4 pairs of Hanging Bolts.
You think you are observant. Here is you test. There are 4 pairs of hanging lightening bolts in the village or in the surrounding neighborhoods. They are big, bright and in the open.
Let the games begin… If you find one, two or all, post its location!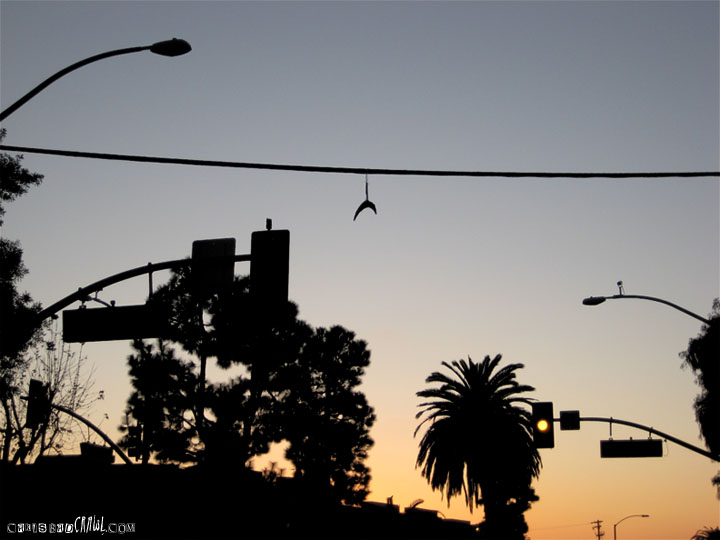 Thanks for the great season!
Any memories or stories of the season? Energetic fans? Rowdy gatherings? Lets hear them!
Click HERE to leave a comment!