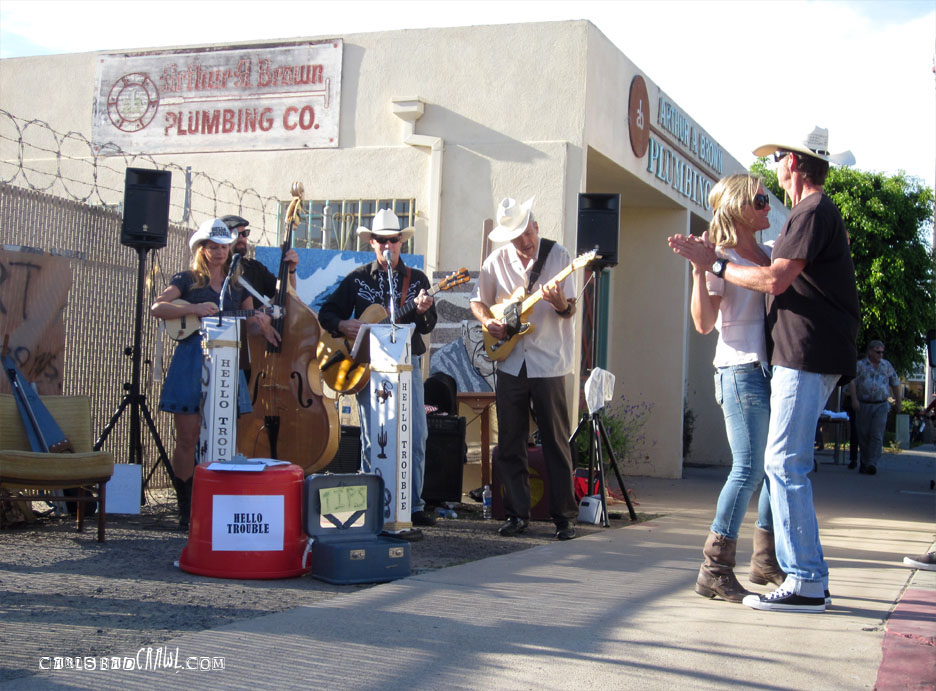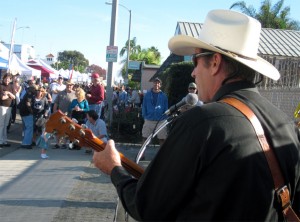 On Sunday November 7th, the sun shined brightly; the scent of freshly popped kettle corn tumbled in the coastal breeze and a wide variety of food, crafts and services were on hand during this year's biannual Carlsbad Village Street Faire.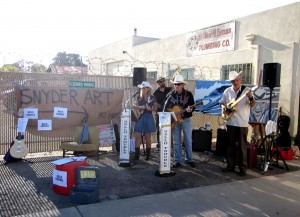 Locals and visitors crept along the hot asphalt as merchants enticed with their latest gags, giveaways and music. Grand Avenue, under the shady trees of t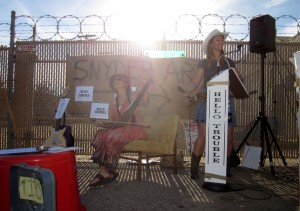 he Carlsbad Village, served as the backbone of the faire and the side streets of Roosevelt, State and Madison offered a looping stroll just outside the surrounding local business storefronts.
Unlike past years, Grand Avenue's long line of booths found itself in fierce competition as the faire's main draw. At the North end of State (UpState), near the intersection of Beech and State, played North County's newest country band named Hello Trouble. The retro country and hillbilly band grabbed the attention of booth vendors, business owners and all North State Street fair visitors.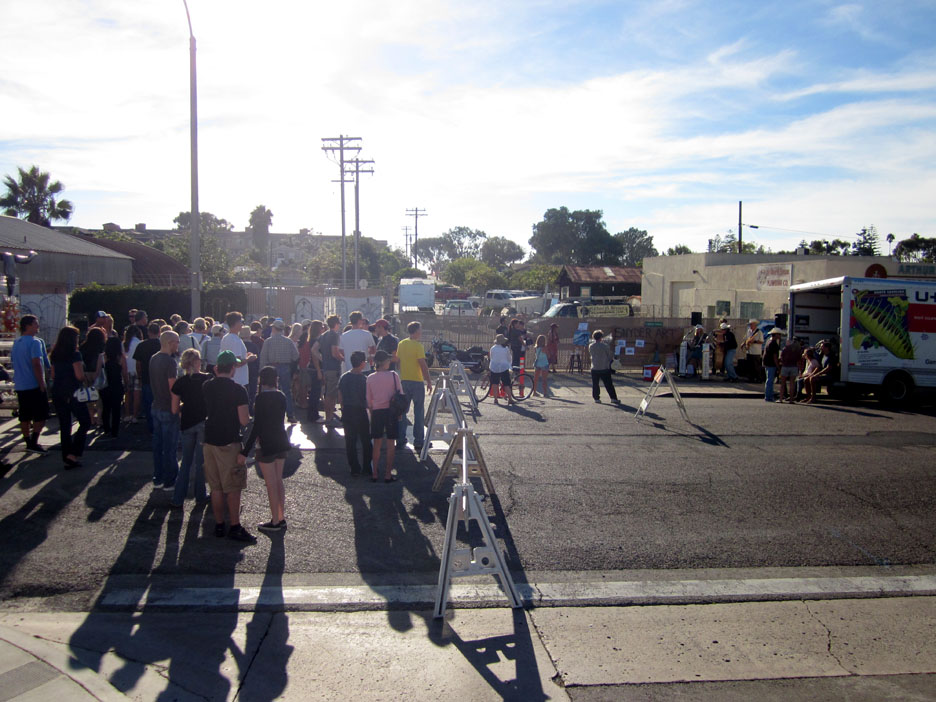 Susanna Kurner (lead singer, ukulele and percussion) mesmerized with her trained voice and beautiful smile. Shoes, and boots, tapped to the hot asphalt as Kevin Williams sang covers and Troy Sandow provided a solid backbone on the stand up bass. Jeff Ross controlled the sidewalk with his guitar and stunned the crowd with skillfull solos.
The Carlsbad Village Street Faire is one of the nation's most visited single day faires. A good portion of the nearly 100,000 visitors witnessed the sites and sounds of Hello Trouble. Organized by Snyder Art, located at the intersection of Beech and State, this spontaneous gig and art display entertained faire visitors for the majority of the day, and indirectly submitted a valid proposal for the extension of the faire into the village's emerging UpState creative arts district.
Click HERE to book Hello Trouble!
See Hello Trouble LIVE on Nov. 20th at Hensley's Pub in Carlsbad.