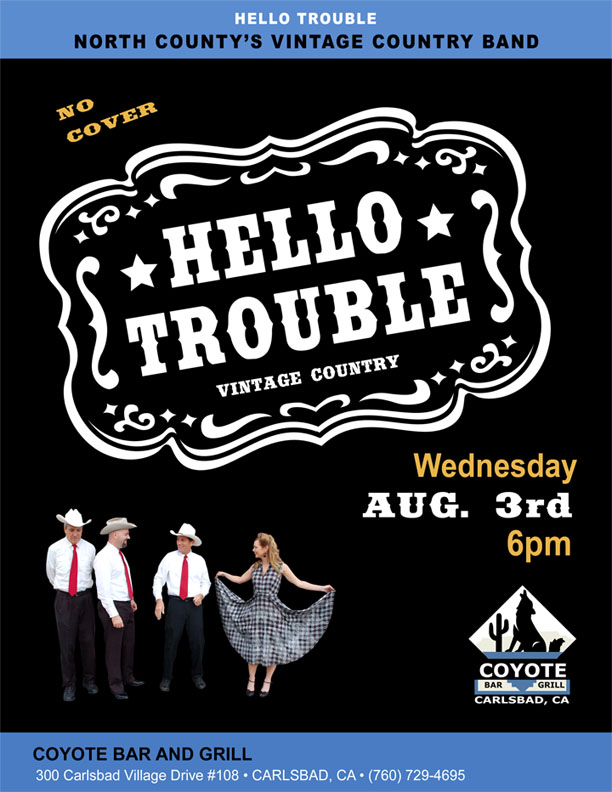 WHAT: Hello Trouble vintage Country LIVE
WHERE: Coyote Car and Grill (MAP)
WHEN: Wednesday Aug. 3rd 6pm-10
Experience the amazing voice and original songs by Susanna Kurner, the jaw dropping guitar solos by Jeffrey P. Ross and the full package of North County's favorite vintage country band.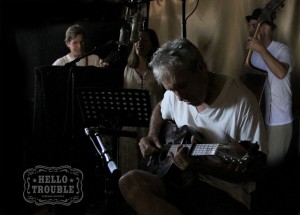 Click HERE to visit www.hellotrouble.com!
See you there!