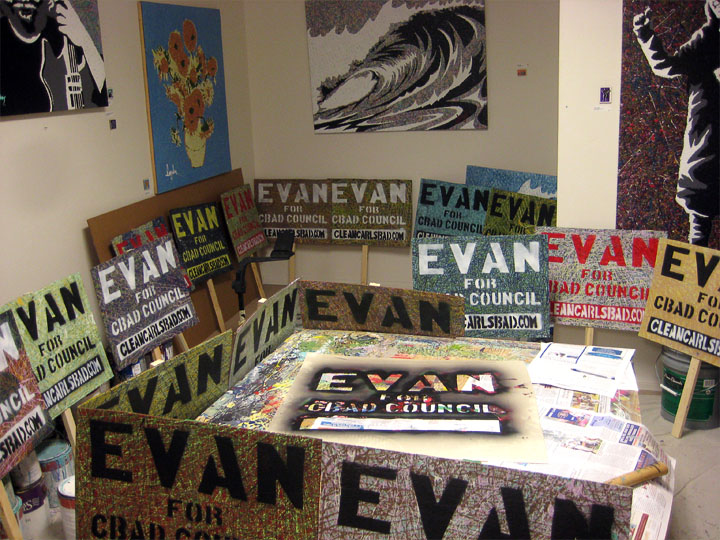 As the Carlsbad city council election nears, signs begin sprouting within our neighborhoods and village. Flimsy material sway in the early fall winds with names of hopeful candidates. The sun intensifies contrasting colors and abbreviated slogans push you towards the local paper or website. Carlsbadcrawl has become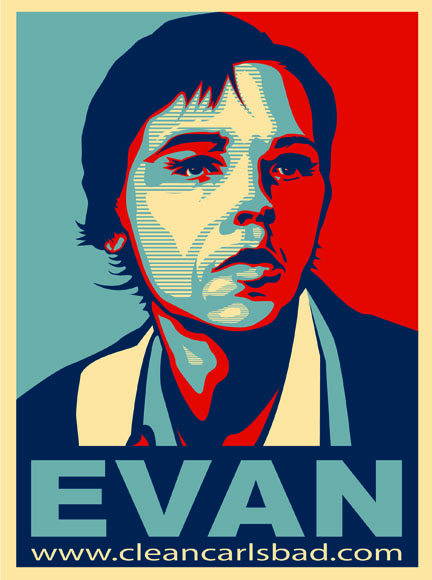 interested in Evan Delaney Rodgers' ideas, specifically regarding local art in the village. In support of all pushes for the arts and creative ways to expand its presence, we have developed pieces of art to be placed on properties, or on walls, of those whom support local art and Evan's interest in it.
Carlsbadrawl considers these signs to be art rather than one-time-use marketing material. Each sign is handmade, numbered and signed by both Bryan Snyder and Evan. Unlike the signs of other candidates, these will not find their ways into landfills. We hope local supporters will accept them as art and keep them well after November 4th as visually appealing creations, as well as a historical reminder of Evan's attempt at being the youngest elected official in California.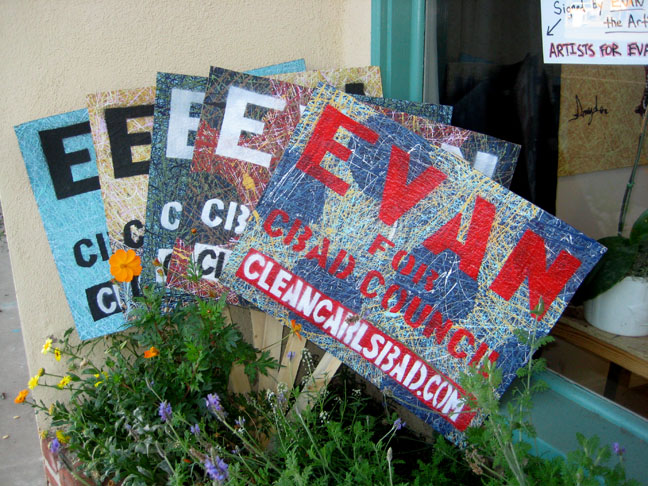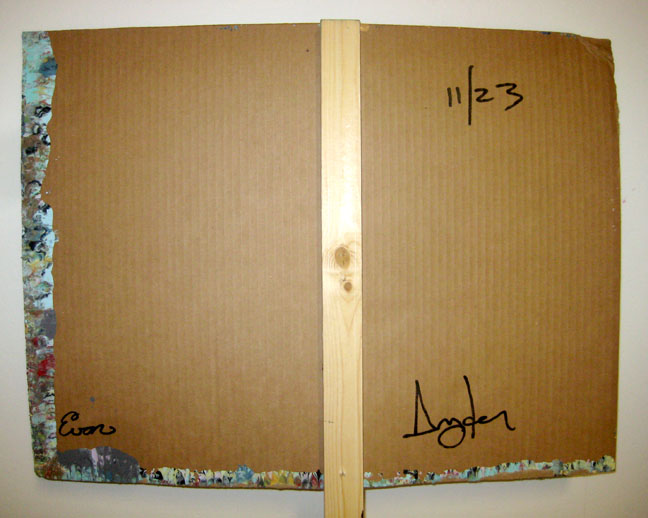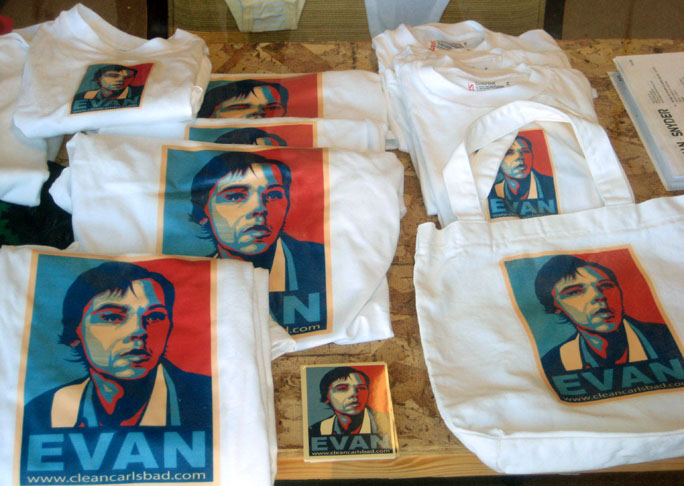 click on all photos to enlarge
Art Signs can be picked up at Snyder Art (MAP). They will be left outside at all hours for your convenience. Along with the art signs, stickers, canvas bags and t-shirts are also available as gifts to our community.
LINKS TO EVAN'S IDEAS AND POSITIONS:
• Issues from Evan's website (check out her "Phantom Gallery" idea)
• San Diego Union-Tribune questionnaire
• Coast News article
Contact theartist@carlsbadcrawl.com for additional information. Evan can be contacted directly at Evan@CleanCarlsbad.com.
this is a carlsbadcrawl.com project with an emphasis on "creative marketing".