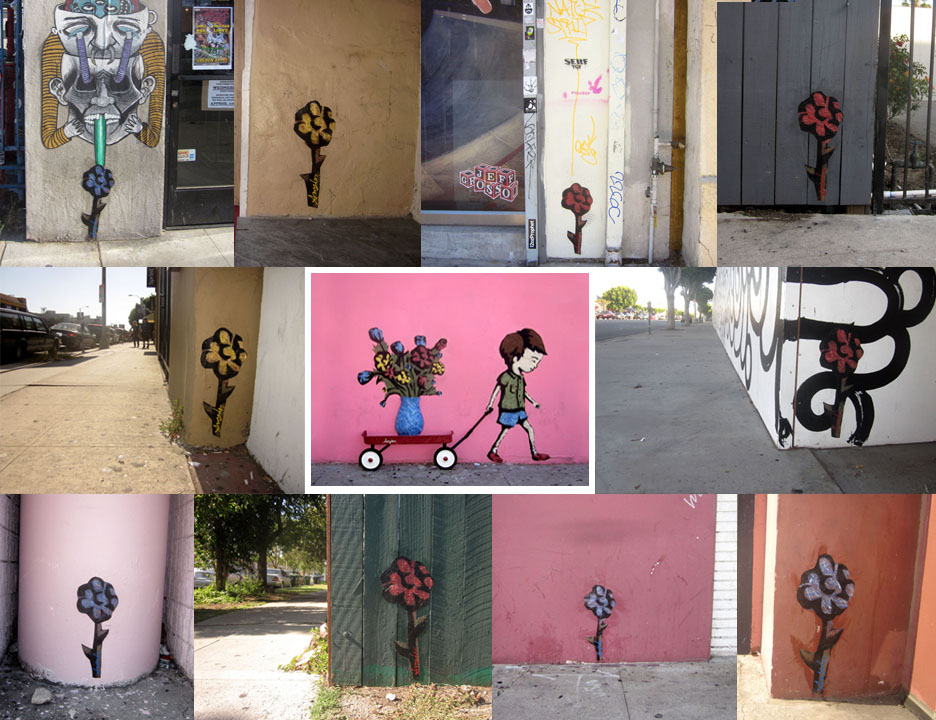 Doodle wanders the streets planting his colorful ideas. He encourages members and visitors of the Los Angeles community to find each of his flowers. This scavenger hunt attempts to encourage an artistically aware culture while promoting friendship, local businesses and the urban exploration through street art.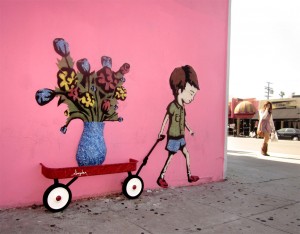 "Rather than placing art on the walls of a community, I want my work to become part of the community. My installations halved and attached to the walls, along with thickly drip painted pastes, jump off the walls and onto the same sidewalks members of the neighborhood walk on everyday."
How the Scavenger Hunt works:
• 1 "centerpiece" art installation
• 10 flowers "planted" on or around Melrose and La Brea
The first person upload a photo of the centerpiece and all 10 flowers to the Snyder Art facebook page wins a Project themed Snyder original piece of art.
Click HERE for PART 1 of the video!