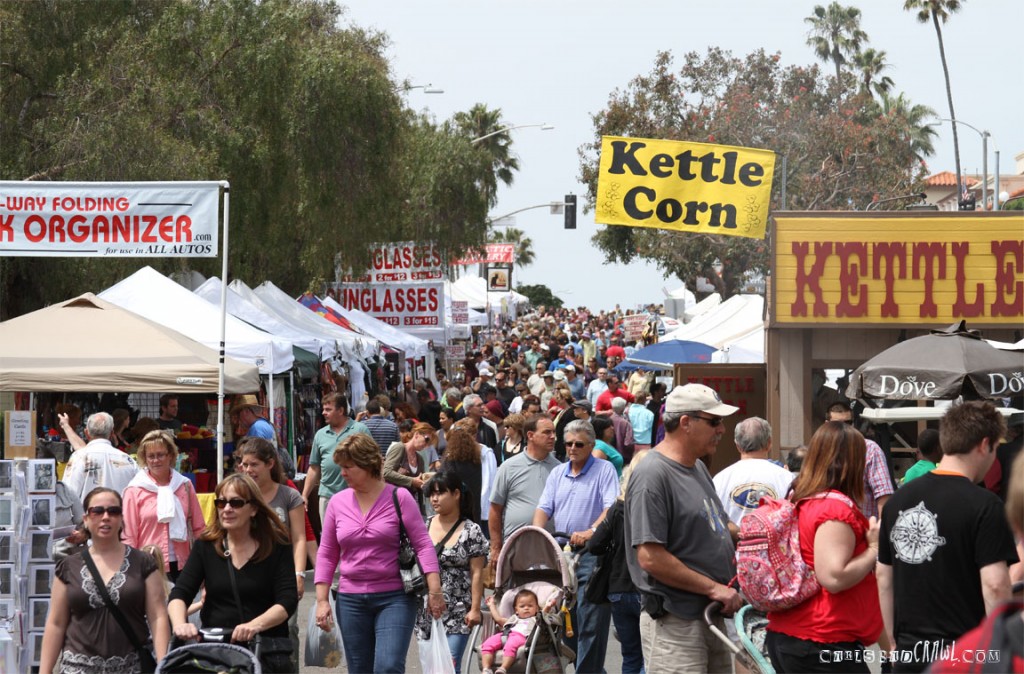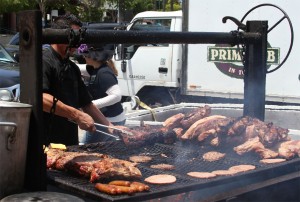 Vendors lured with brightly colored merchandise and a smoky food court sent the smell of grilled meat tumbling down the heated asphalt. Bands splashed the sunburned faces with tunes in the beer garden and local shops took a back seat on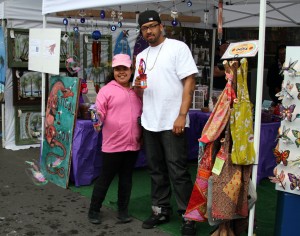 Sunday May 6th during the 39th Carlsbad Village Street Faire hosted by the Carlsbad Chamber of Commerce.
Memories of last year's November street faire in the rain vanished fast like a shallow puddle on the sizzling Grand Avenue asphalt. The first of the two annual Carlsbad faires began early and lasted into the early evening as an estimated 100,000 attendees came, shopped and ate.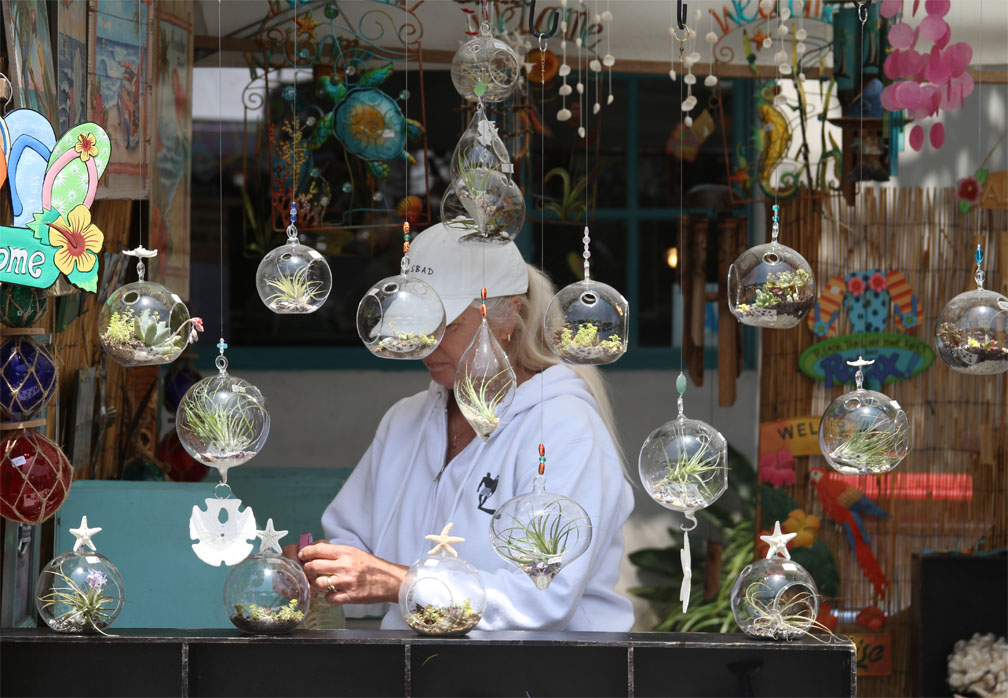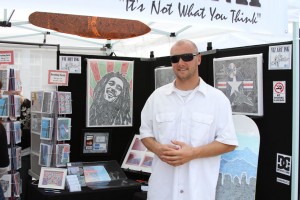 A dense vendor wall lined Grand Avenue and the connecting perpendicular streets with a wide variety of eye catching merchandise. Local artists showcased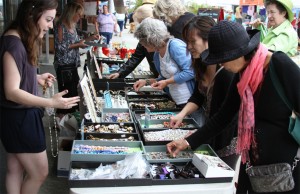 their newest canvases and favorite prints while smooth talking salespersons traded spam for weekend getaways. The pushy pushed insipid knockoffs and the mellow sold one-of-a-kinds.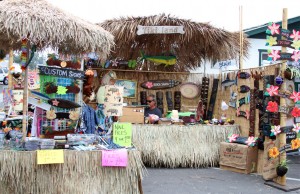 Waves of visitors crashed upon the village like a surging tide upon our sleepy village. Parking lots which normally remained vacant blocks outside the village ran a price tag of $15 and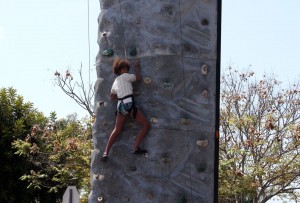 shuttles transported sunburned village visitors to and from through out the day.
The crowd crept along Grand like a slithering snake. A long stride was as common as an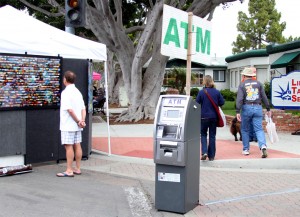 empty parking space. Baby steps and shoulder bumps bounced bag carrying faire visitors along the boundaries of the faire like a battered pinball. Fueled by the grilled tri-tip, the crowd continued its amble towards the coast and back.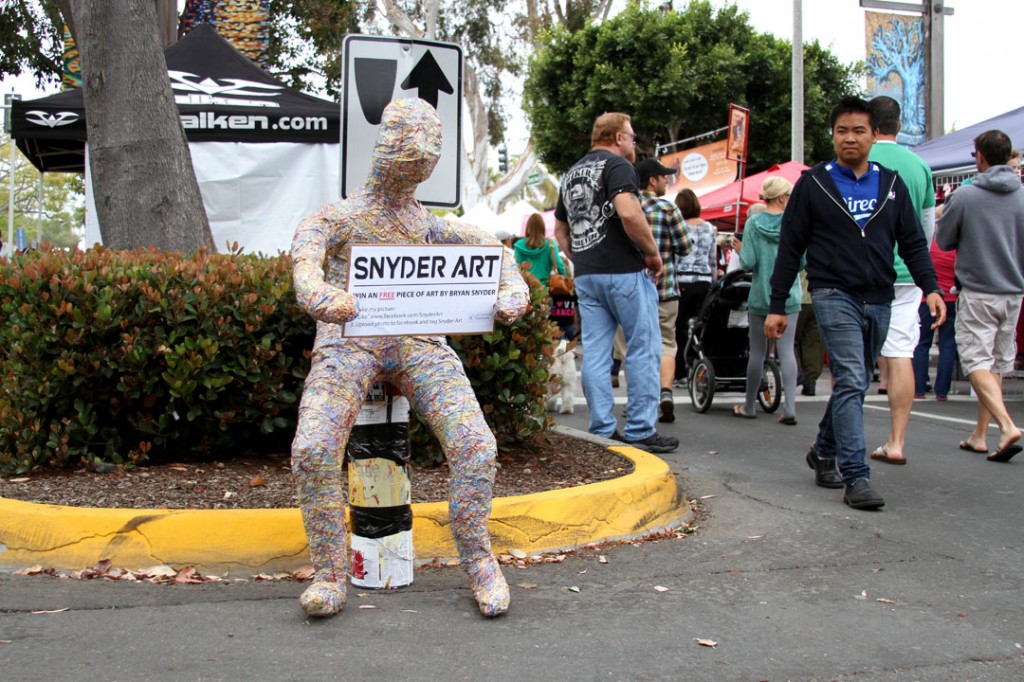 Kids' fingers turned pink and sticky from cotton candy and looney characters were brushed on their cheeks. Giraffes, monkeys and peacocks were twisted into shape by clowns and the a collection of crisp bills blew in the wind at the peak of a climb.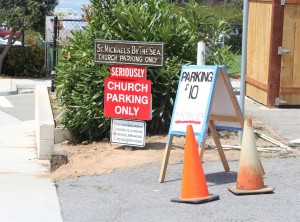 Village visitors and locals brave the mayhem the faire brings each year. They gear up for a long day in the sun battling unflappable currents and intolerable irritations. Some love the culture connected through friendships associated with each faire visit. Others indulge simply for the thrill. Either way, when it's all over, each visitor breathes deeply after the realization that they survived the chaos of another Carlsbad Village Street Faire.