Art is omnipresent, it is in everything and all around us. The most mundane appliances or structures can be critiqued in terms of color, composition and conceptual reasoning, ultimately revealing artistic merit. A toaster, a camera and a bicycle are all used, but rarely analyzed. To encourage a visual observation and mental analysis, I have chosen the most mundane. 16 cinder blocks have been transformed into colorful and creative sculptures to exaggerate their visual presence and give them an apparent artistic merit.
In addition, to counter balance all the print marketing used to promote SNYDER ART 2009, which ultimately is trashed, I hope that each creative marketing flower block will avoid landfills and be taken home as an addition to a garden or home decor.
Use this project as an excuse to wander the streets of the Carlsbad village and beach community. Search for your favorite flower block and take it home!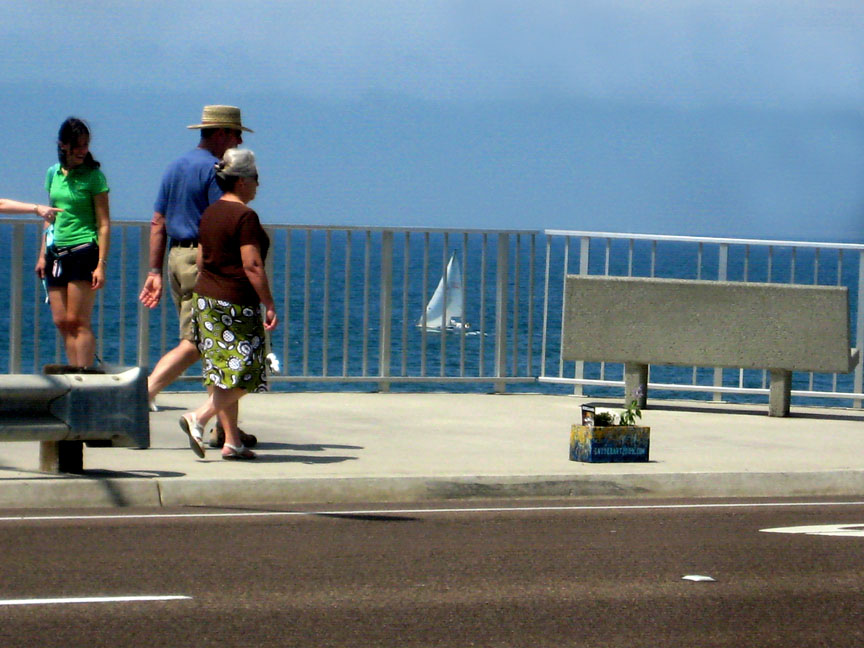 click on all images to enlarge
  

  

  

  

  
Did you find them all? How did these "flower blocks" make you feel? Which one is your favorite?
VIDEO filmed by Justin Cannon MUSIC by The Ghost Orchid