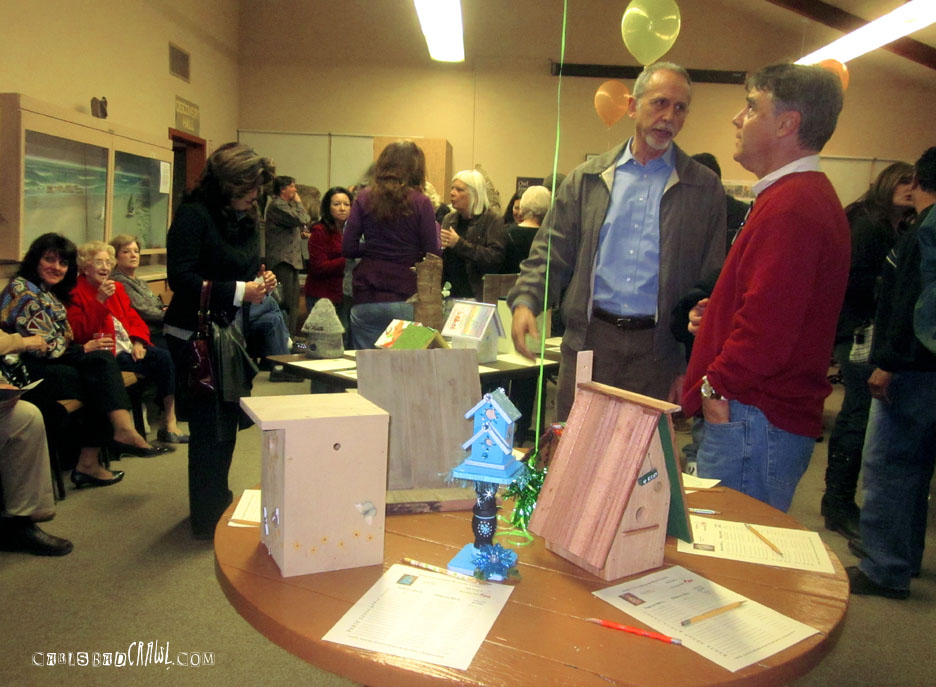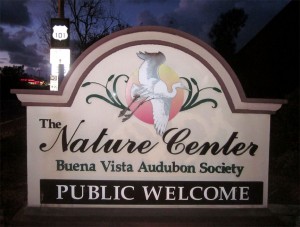 On Febuary 26, nature and craft enthusiasts mingled amongst the stuffed local wildlife of the Nature Center located on the Coast Highway in Oceanside to support the Buena Vista Audubon Society's inaugural Birdhouse Auction and Fundraiser.
The excited crowd consisting of board members, locals artists, architecture students and families who all browsed the nearly 50 birdhouses built and donated by crafters, hobbyist and BVAS supporters.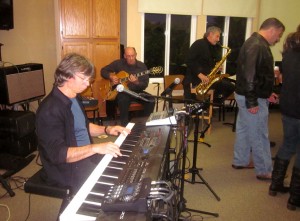 Smooth jazz by The Endangered Speciez Project tumbled through the center as attendees enjoyed the complimentary gourmet taco bar and specialty beers from Stone Brewery. Wine, cheese and crackers were also available.
The houses ranged from large and complex wooden castles to hand simple, yet highly attractive, wood boxes. For those unable to construct their own houses, prefabricated templates were available.
Each house was available to bid on in $5 increments with the more popular pieces fetching up to $600. Most houses were available through the silent auction while a select few were showcased in the live auction hosted by Marsha Barnette from the KPBS program "A Way With Words".
All proceeds benefit the non-profit Buena Vista Audubon Society.