On September 9, Bryan Snyder began painting a walkway mural at the Hilton Grand Vacations Club at MarBrisa resort in Carlsbad. Snyder and Carlsbad based artist Sean Dominguez completed the 75 ft. mural after four consecutive days of painting.
MarBrisa Resort wanted to create a very special sense of arrival for their Owners and Guests as they entered through one of the main gates to The Cove Pool Deck through a walk way that has lush tropical landscaping and palm shaped shadows that line the path. It's a very pleasant spot to stop and take in the moment as you arrive at the pool deck or on your way to the fitness center, the Cove or the pool area. It was the perfect location to create the mural to highlight and pay tribute to a lifetime of travel. From the first road trip in the family roadster to your first ticket to fly on an airplane…all the way up to the big trips across the globe. Special moments that happen in life to make it special from childhood to grandchildren, graduations, family, pets, new cars and other fun times.
Interested in working with Snyder on a creative project?
Email at theartist (at) snyderartdesign (dot) com
Learn more about Snyder's creative solutions!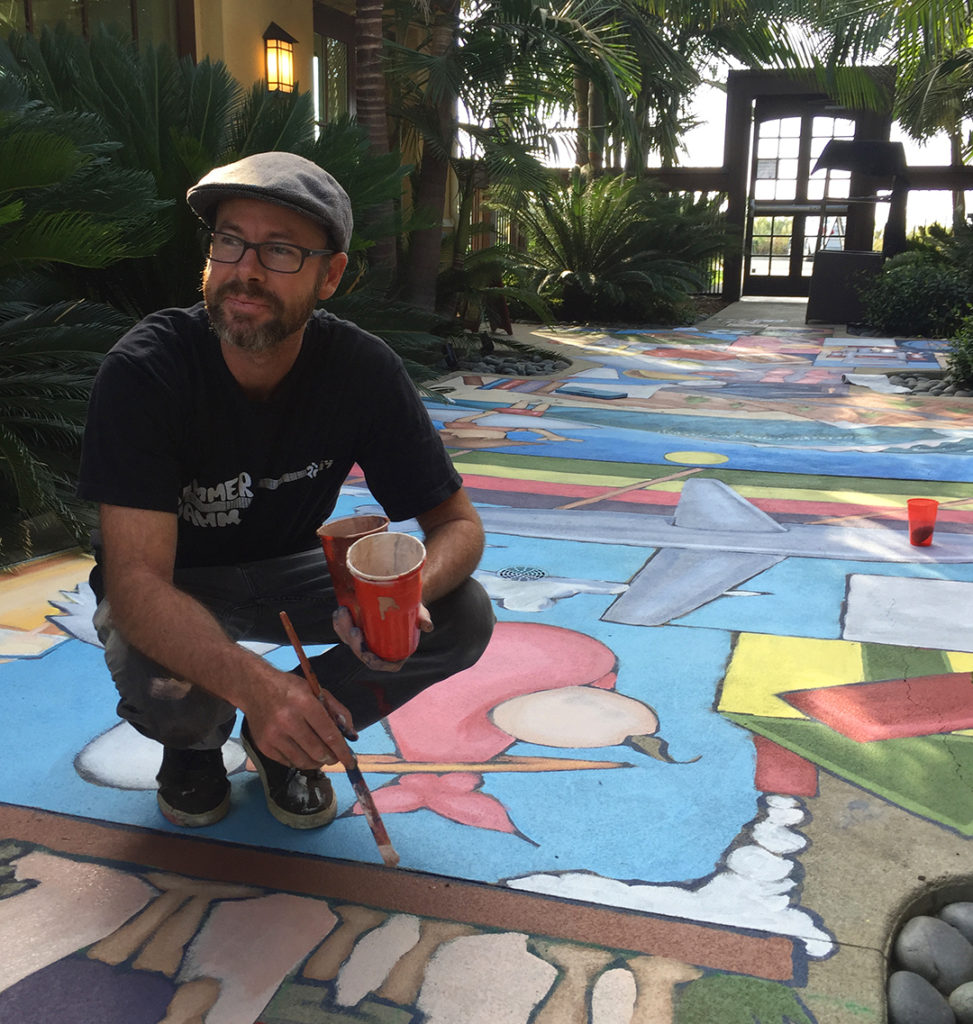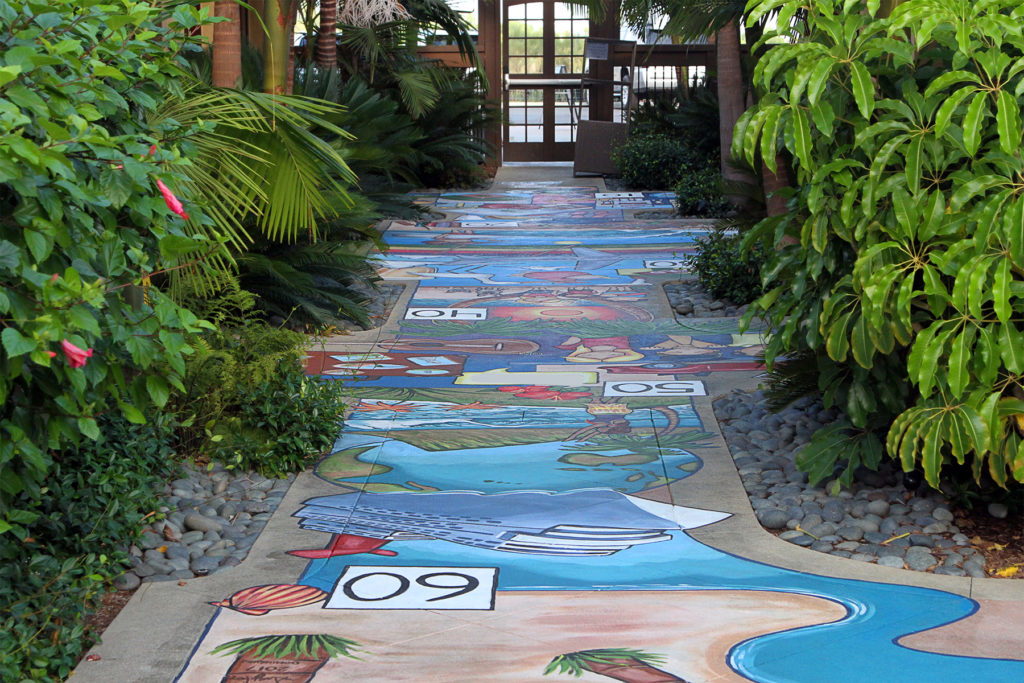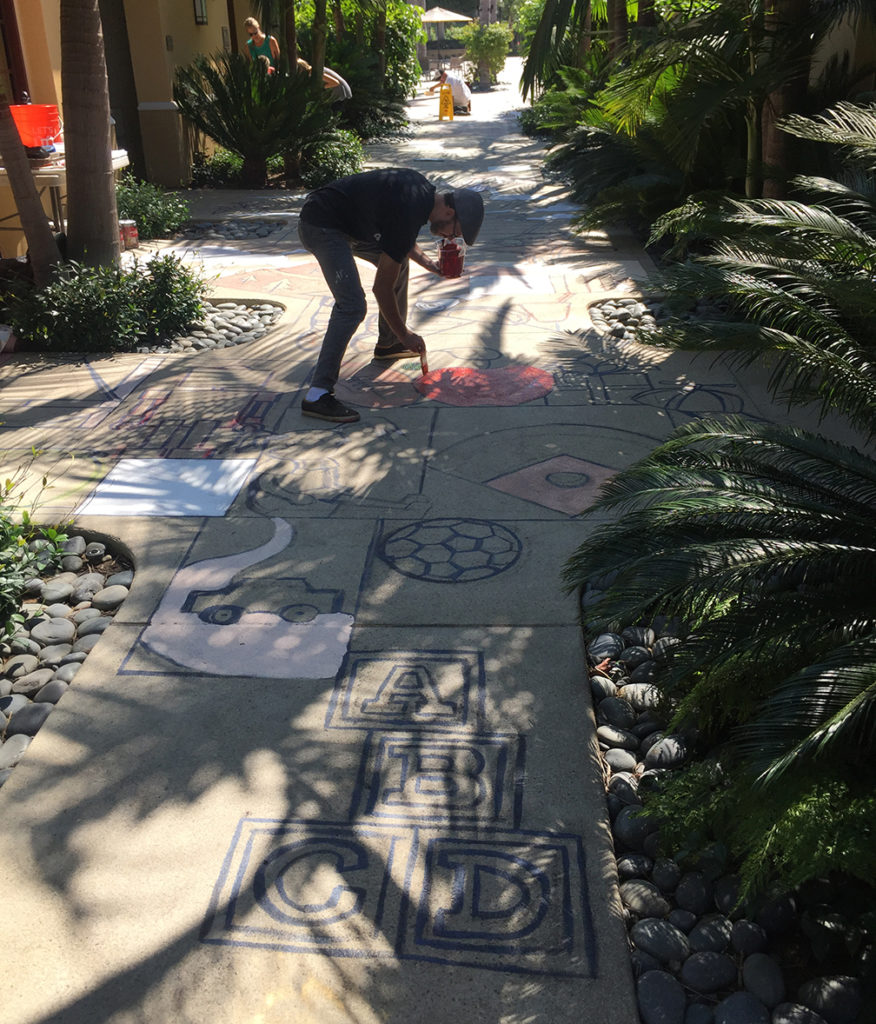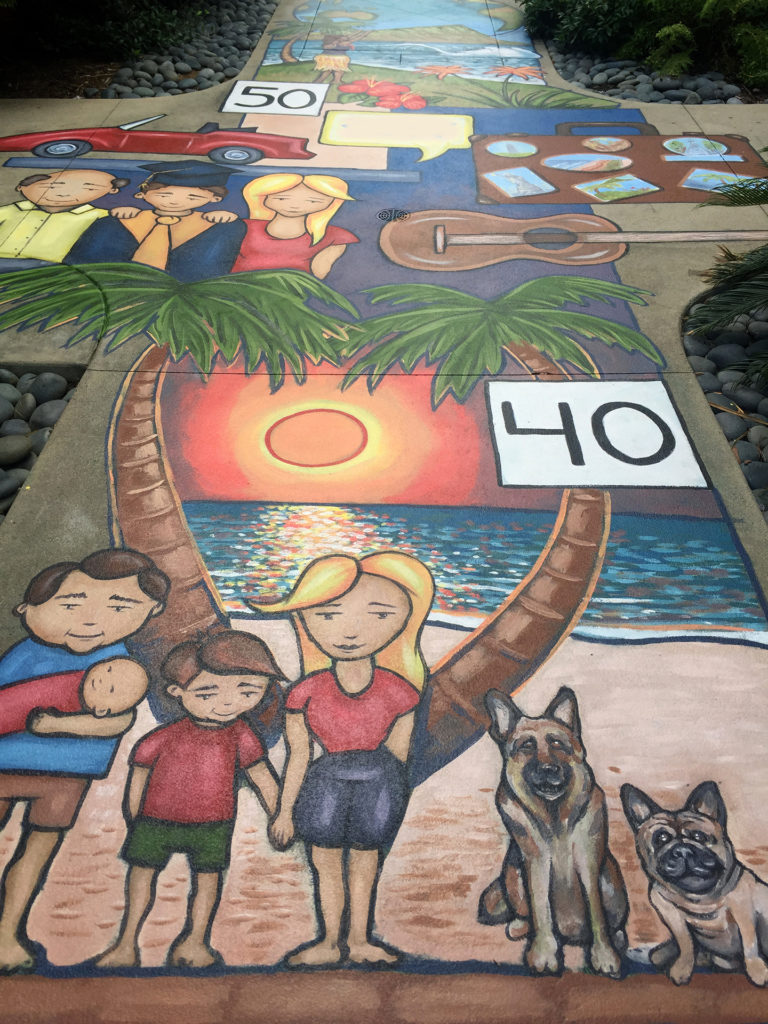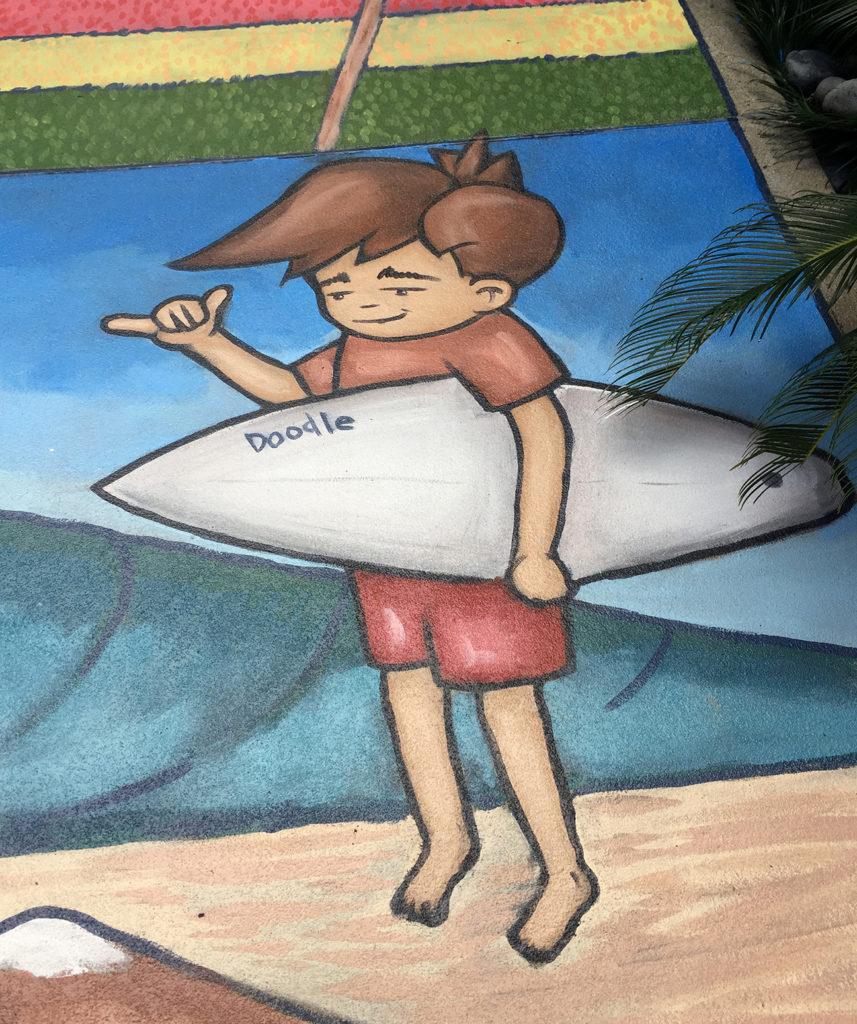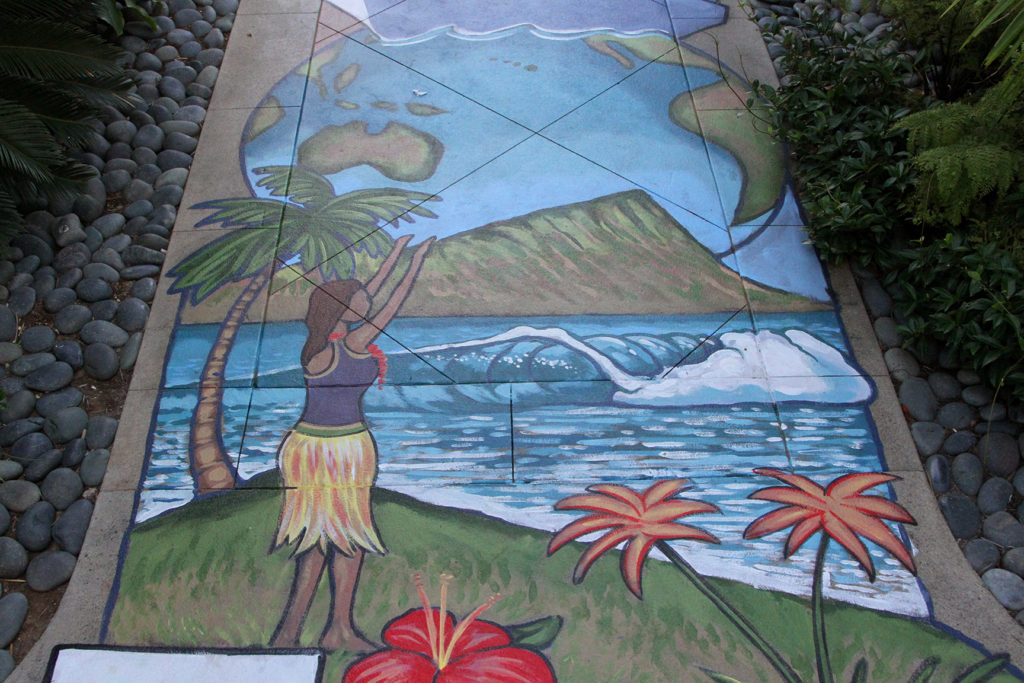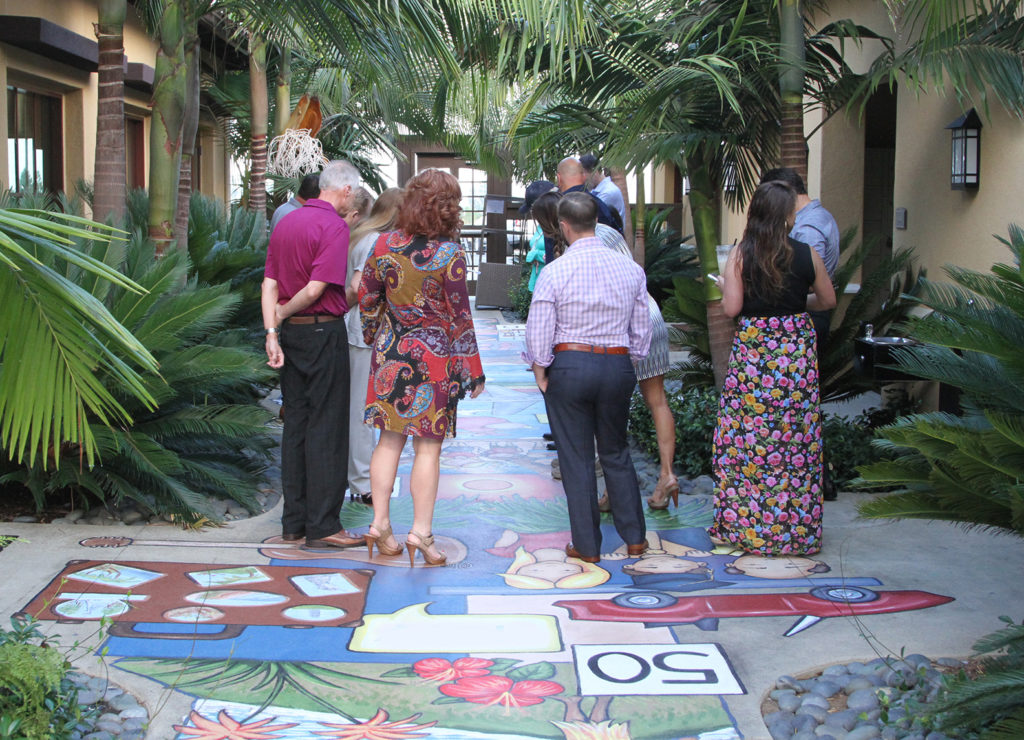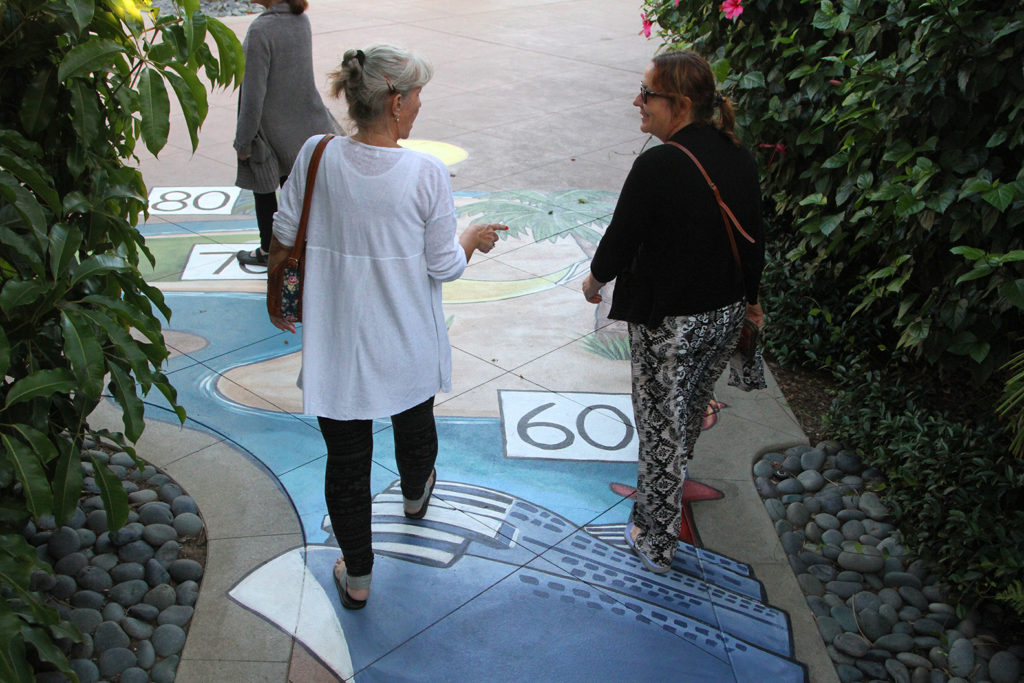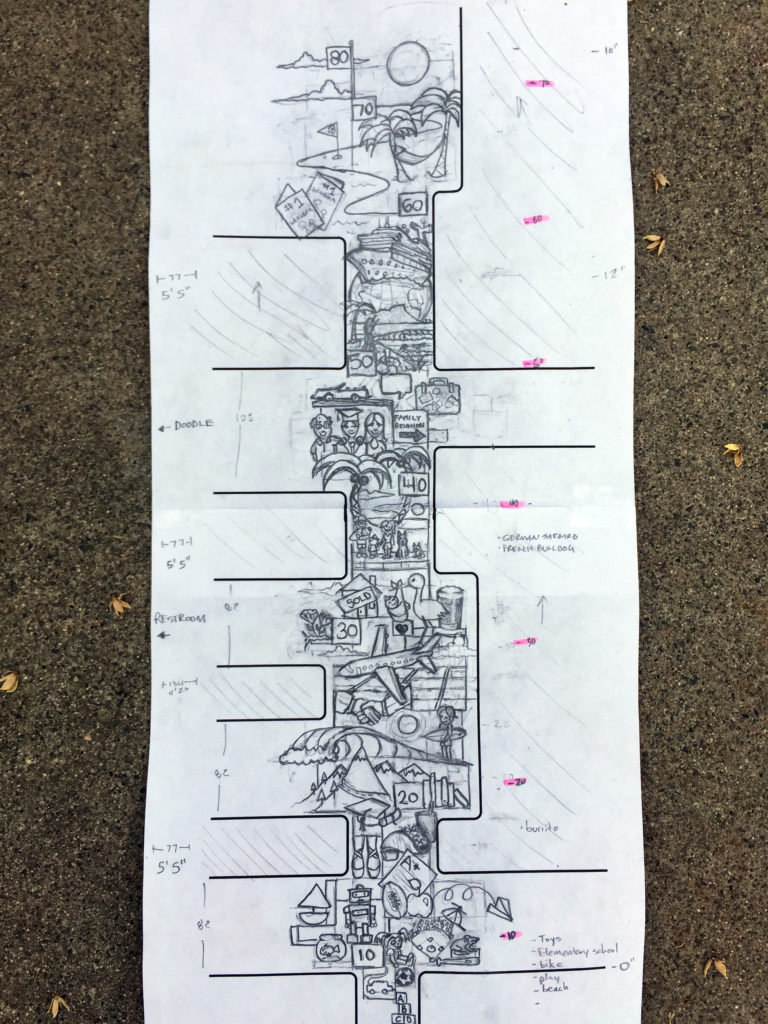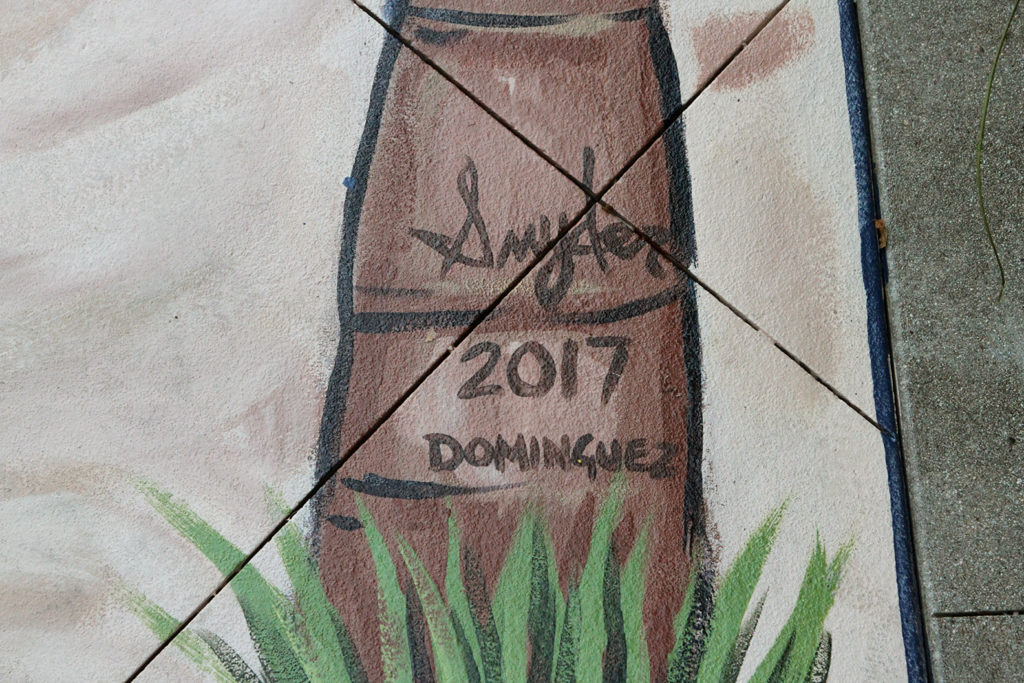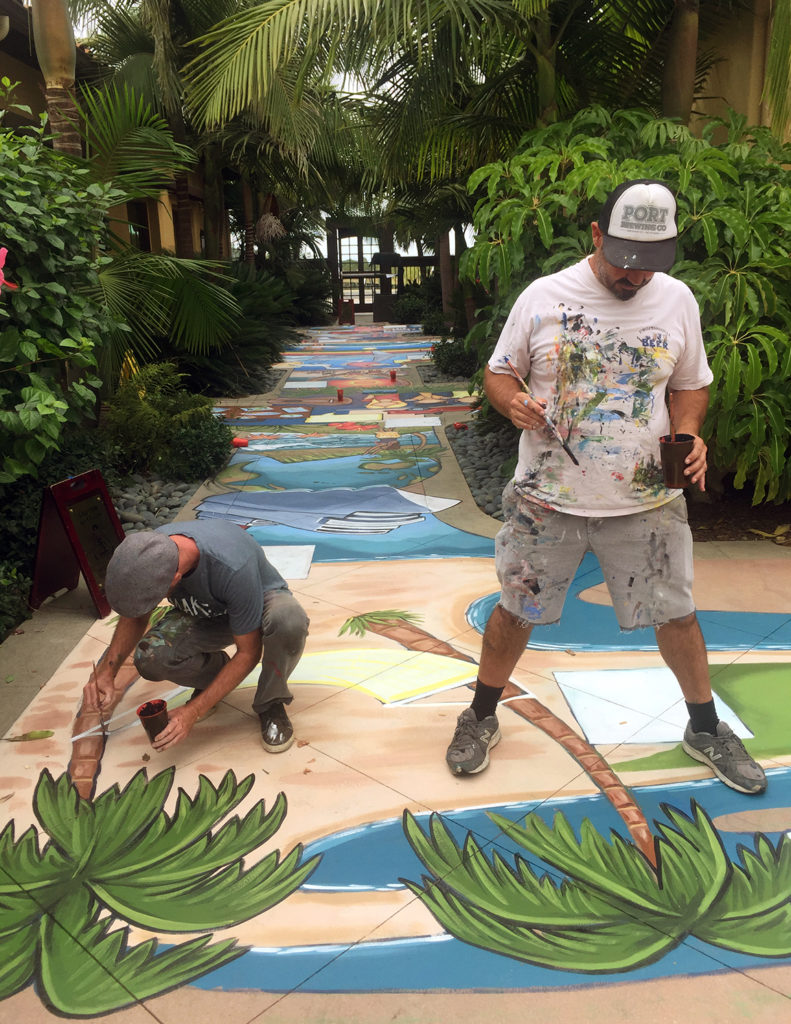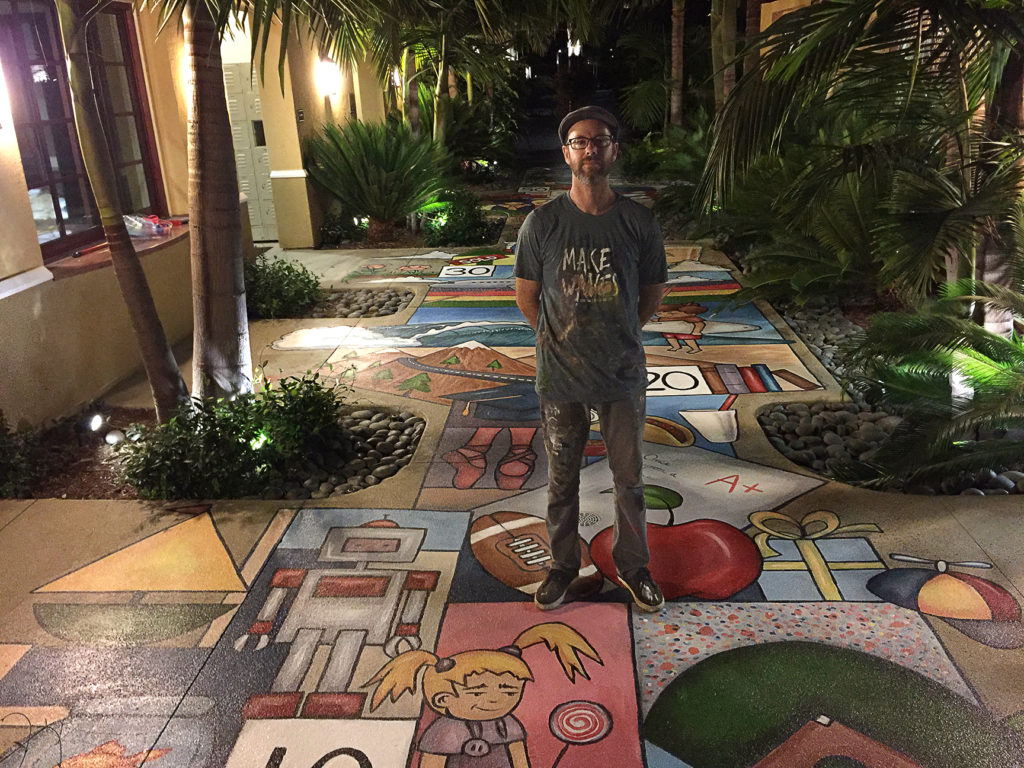 Would you like to visit the mural? Click for directions.