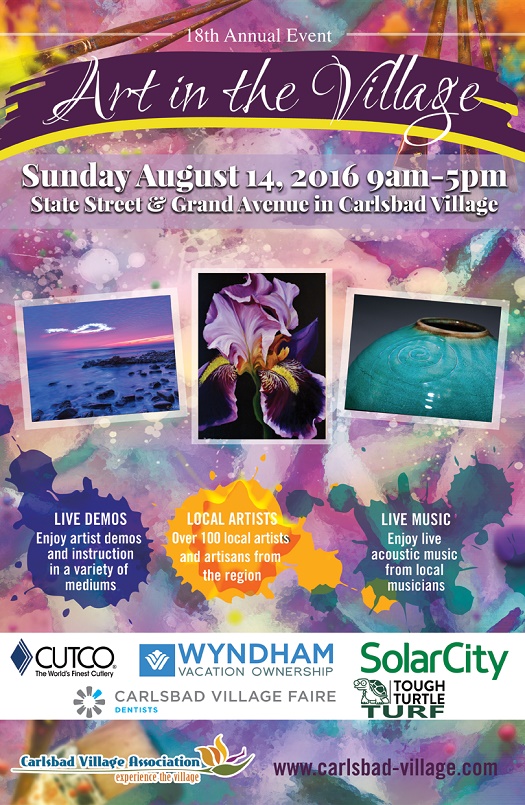 WHAT: Art in the Village
WHEN: Sunday, Aug. 16 | 9–5pm
WHERE: Carlsbad Village
Held on the second Sunday every August, The Carlsbad Village Association (CVA)'s 18th Annual Art in the Village will return this Aug. 14, 2016, bringing over 125 local and regional artists for a one-day, open air event.
Celebrating the dynamic art culture in Carlsbad Village and the surrounding areas, the event attracts thousands of residents and a diverse selection of fine artists in mediums such as oil painting, watercolors, photography, mixed media, new media, classical and contemporary sculpture, as well as artisans who work in the mediums of jewelry making, woodworking, furniture, pottery, and hand-painted clothing and accessories.
Starting at 9 a.m. attendees can browse exhibits and listen to live music along State Street and Grand Avenue right in the heart of the Village, just blocks from Carlsbad State Beach.
More info at:
carlsbad-village.com