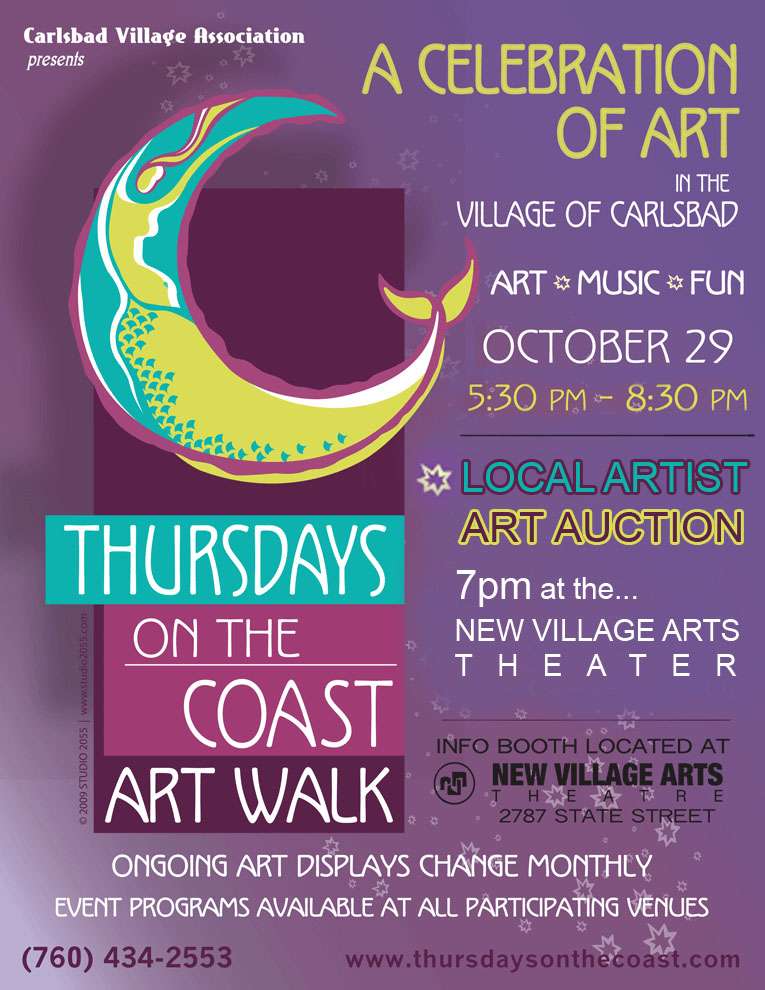 As a way to raise funds for future Thursdays on the Coast art walks, promote local artists and to keep each monthly event slightly different from the last, October's TOTC will include an art auction.
Individually painted antique chairs will be on display at the New Village Arts Theater during the duration of the evening, concluding the event with a silent auction. Local artists who donated their skills include: Marsha Ercegovic, Raziah Roushan, Tanner Rowe and Bryan Snyder.
WHAT: Art Auction during October's TOTC
WHERE: New Village Arts Theater (MAP)
WHEN: October 29th 7PM
WHY: to support local art
Check back in a few days to see Bryan Snyder's short "process film" documenting the painting of his "Omnipresent Art" drip chair!