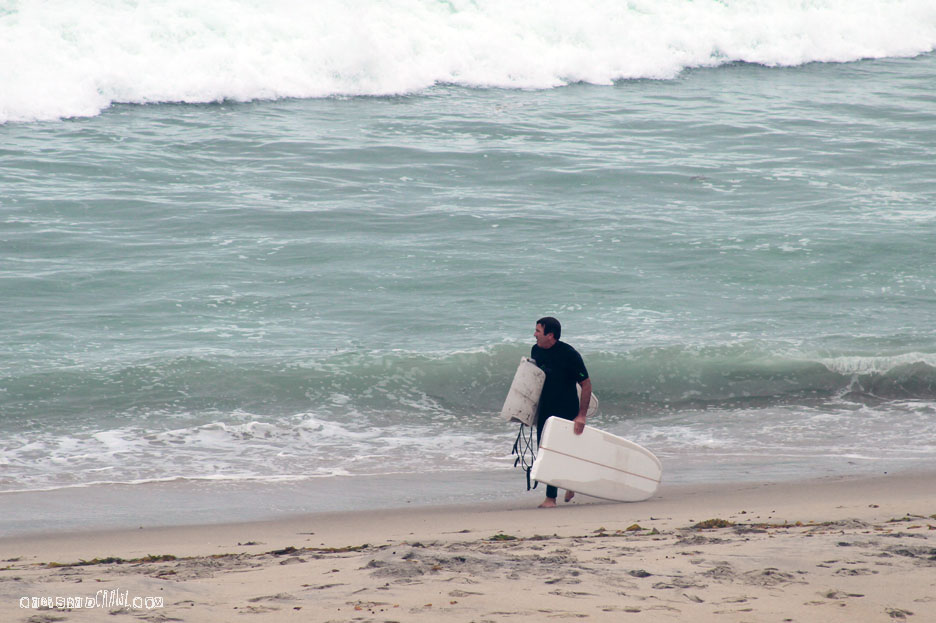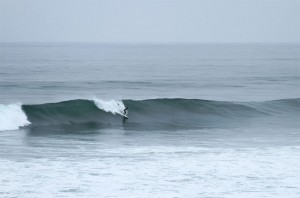 The projected surf forecast of 6-9ft. waves sent surfers, photographers and ocean admirers to the coast as the slightly walled swell that originated off the coast of New Zealand crashed upon the Carlsbad beaches.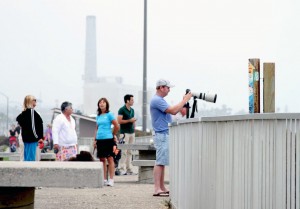 Though long time Carlsbad resident Dave Jones stood out in the Tamarack lineup by plucking large set waves and styling long rides, his presence was known widely as he walked along the coast with a half of his board under each arm.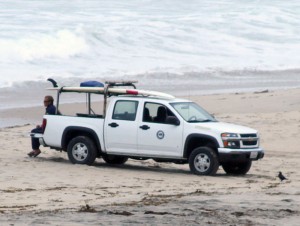 When the waves pick in Carlsbad time seems to stand still. Joggers stretch extra long at key breaks, traffic creeps the pace of an observant crawl and time cards remain untouched. Lifeguards, though attentively aware of the ocean, even yank the brake and stare into the horizon.
Where did you see the biggest wave?