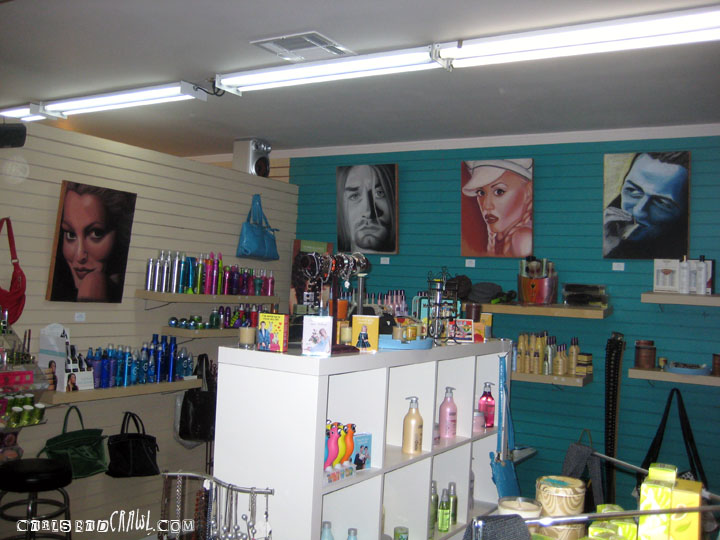 click photos to enlarge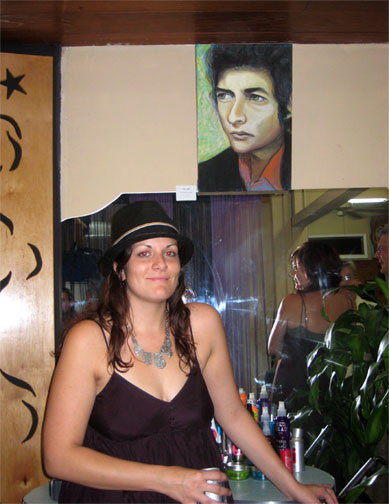 As the sun goes down and the street lights shine, hoards of people fill the remaining hours of the day hopping from the numerous village pubs and restaurants. Snakes slither while mice dine and laughter can be heard throughout the streets.
On this rare Saturday night the focus of attention was on the Salon 580, located on Grand Street and in the heart of the village. Courtney Barnett, a local artist and graphic designer, laughed and greeted as visitors browsed over a dozen of her paintings and pastel chalk portraits during her show's opening reception. Her paintings guided you through the salon's front display room, along the beautician's work stations and into the bathroom. A wine tasting bar stayed busy and fingers constantly picked at a wide arrangement of snacks.
A well organized show with talented art, friendly people and the excitement of a developing interests in the local arts.
Congratulations Courtney!
Click HERE for the next local art show!