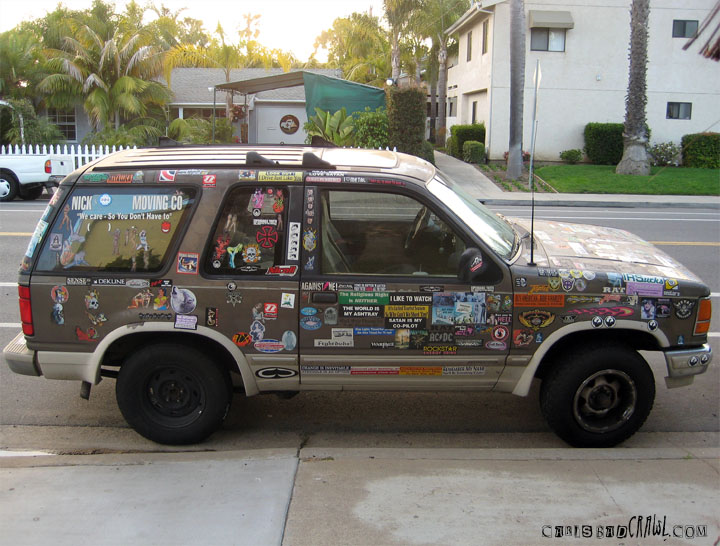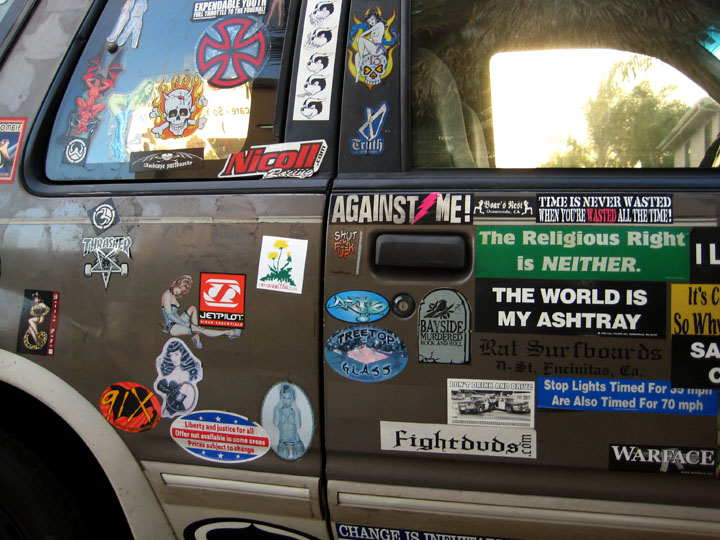 The opportunity to express ideas and beliefs is all around us. The walls we live within beg for decorations. The clothes we wear cry for accessories. Our bodies get inked with elaborate doodles and our bumpers become scattered with vinyl stickers.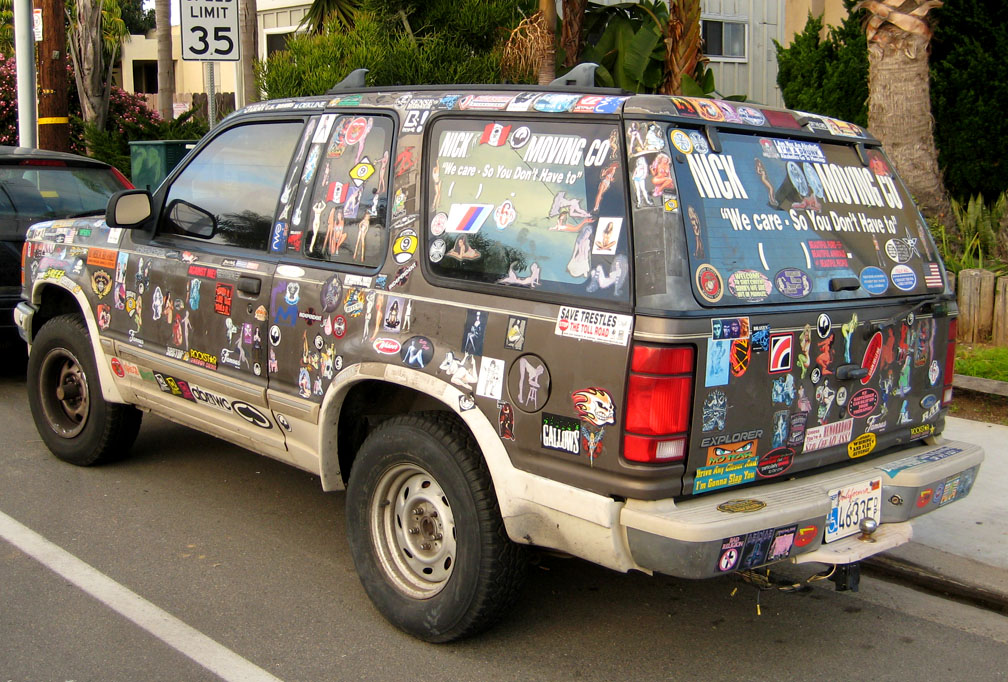 Your vehicle of expression depends on importance and the size of the desired audience. Canvases with thick globs of paint might line the walls of your small ARTpartment, waiting for their rare viewing or your car might be jammed with overwhelming slogans and icons. Maybe your idea is an action and your vehicle is a stage. An elegant dance expresses the sensual grace of a ballet dancer and the weightless floater on a hollow lip showcases the challenging of one's limits. Expressions might be less frequent, but just as important. Like the Bakawali flower, your idea might blossom once a year, but that one blossom might be as breathtaking as your first sunset.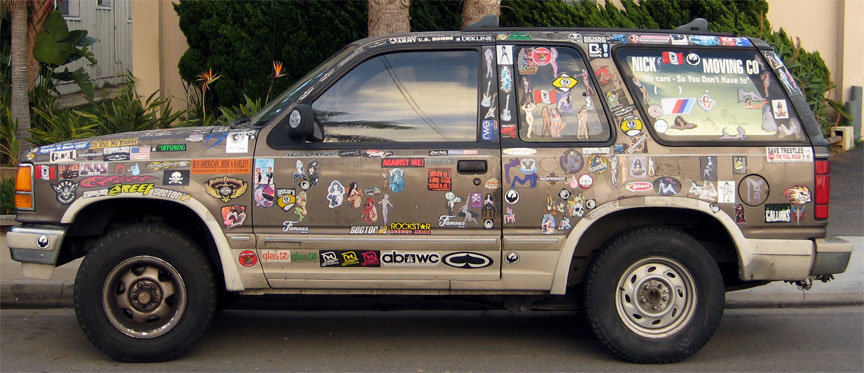 Search the doodles that clutter your coffee table! Flip through the pages of your small black notebook! Filter your sent emails and analyze your favorite dreams! Pick an idea and a vehicle and begin expressing…
What is your vehicle of expression?
What are you going to put on it?