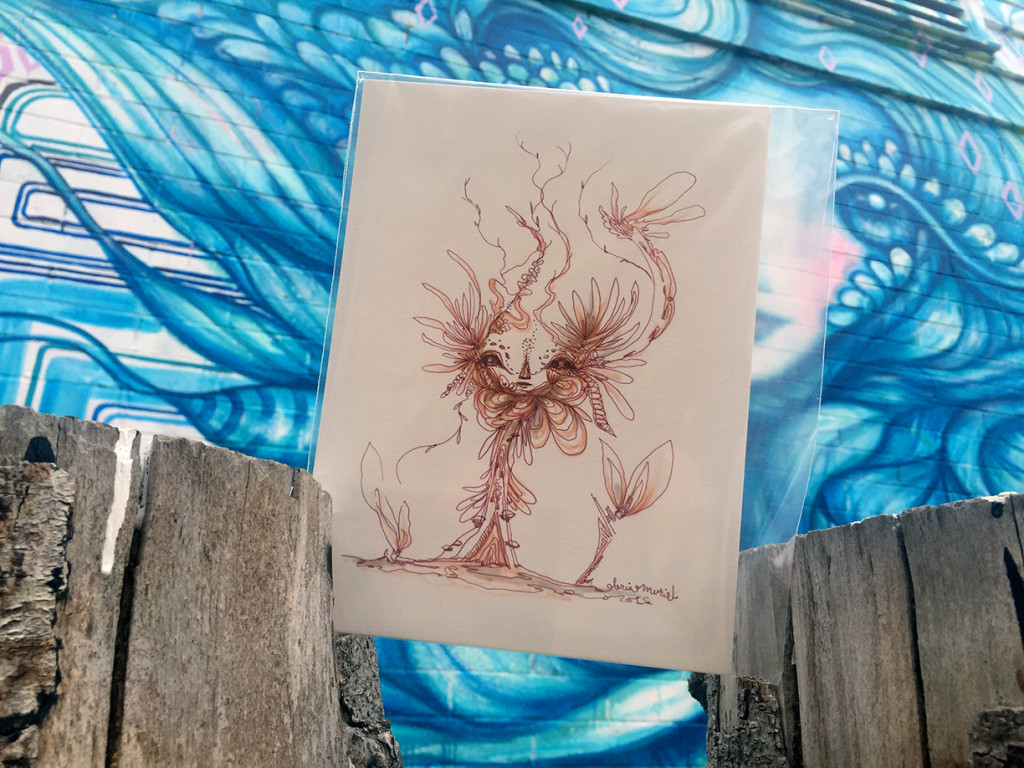 HOW IT WORKS
1. Take photo of Gloria Muriel's Carlsbad Art Wall mural (map)
2. Upload photo to Instagram
3. Tag @snyderart @senorgrubbys @gloriamuriel #CarlsbadArtWall
–
Most creative photo wins this original illustration by current CAW artist AND a $20 gift certificate to Grubby's. Winner announced during the next live mural painting in August.