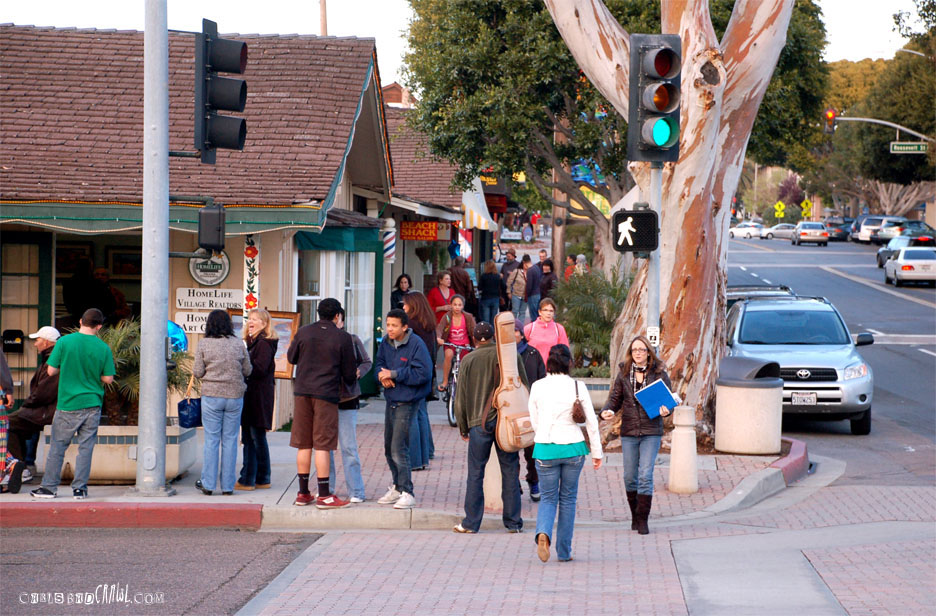 click on all photos to enlarge
The Carlsbad Village sidewalks remained densely cluttered and animated with smiles throughout the duration of the Thursdays on the Coast: The Experience on the evening of March 24th.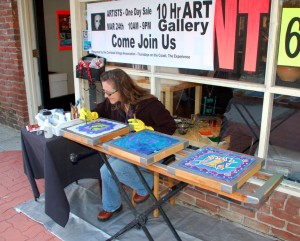 After a short hiatus, the monthly art walk returned with experience gained from the introduction of the event last year. New faces, an updated name and some restructuring raised the level of anticipation in weeks leading up to the event's reemergence.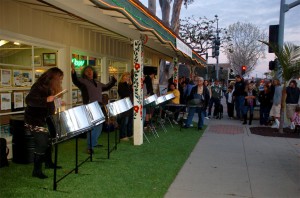 According to Ofie Escobedo, Carlsbad resident and part owner of Lola's Market and Deli, the event delivered. "The Village is hopping," she said as she experienced the event. "Everyone should come out and enjoy this."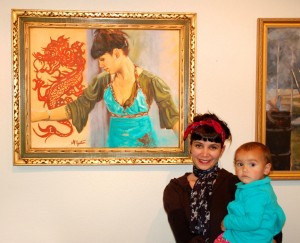 A popular destination of this month's art walk was HomeLife Village Realtors and Art Gallery who, like many other participating businesses, invited guests to browse the art that hung from their walls, enjoy complimentary snacks and wine and listen to the sounds of live music.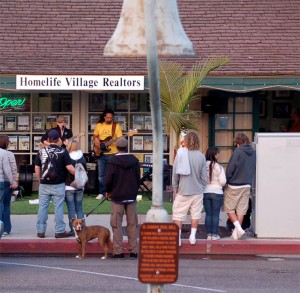 Ricky Small from El Cajon played music at the corner of Grand and State with one of his band mates Keli Ross-Ma'u from the Oceanside based band Ricky Small and the Talls. "It's fun to plop down and play music on the sidewalk," Ricky explains. "Anyone who listens is cool in my book."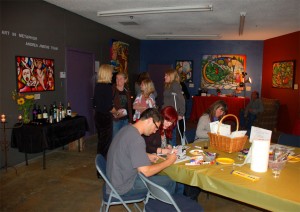 Those who experienced the event wandered with map in hand on a self-guided tour of the village. Some participating businesses included The Foundry Studios at New Village Arts Theatre (where Andrea Team exhibit an impressive body of work titled Art in Metaphor), Lynn Forbes School of Sculpture, Branci Caldo Pomordo, Carlsbad Village Theatre and the newest addition called the 10 Hour Gallery exhibit featuring 37 artists. "I'm buying other artist's work because it is so good," Rita Shulak, an artist included in the 10 Hour Gallery said.
From the smiles and cheerful conversations, community supporters, art enthusiasts and live music fans enjoyed their experience in the village. With the improving weather and Summer just around the corner, Thursdays on the Coast are looking mighty good.
photos and story by Bryan Snyder