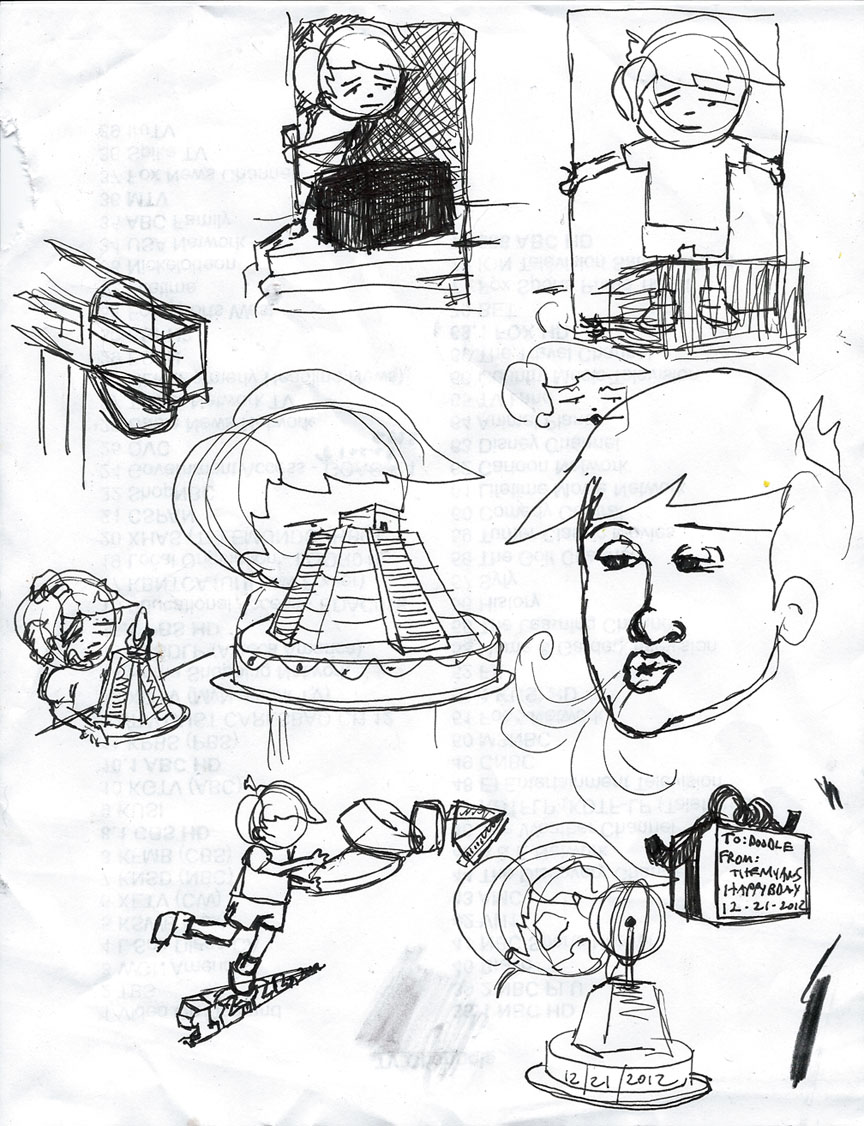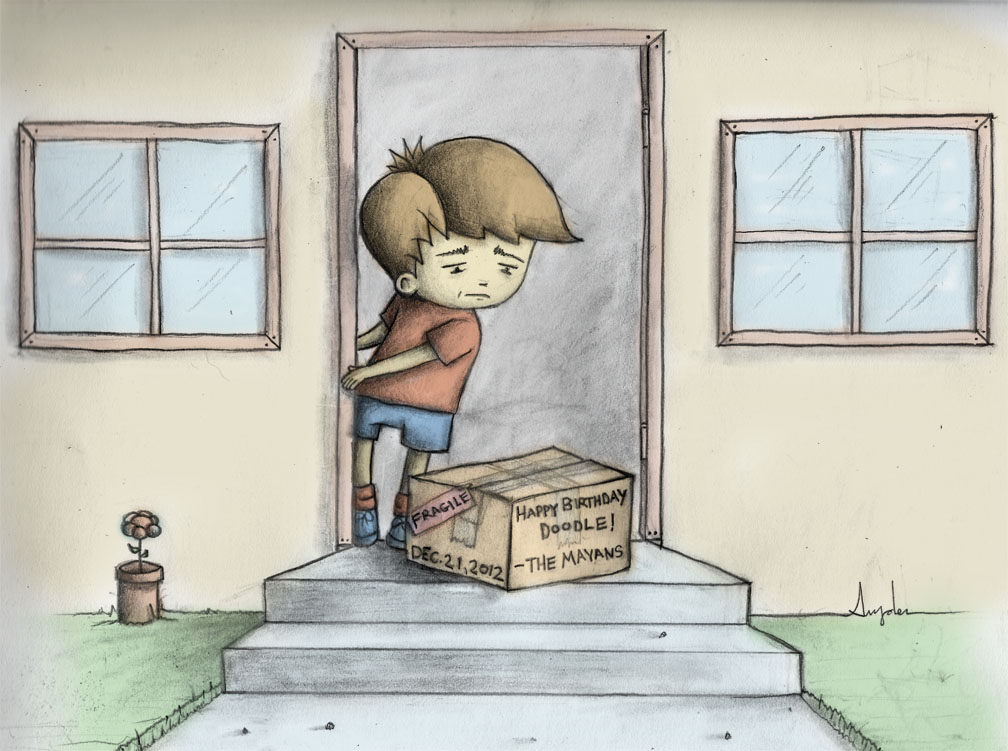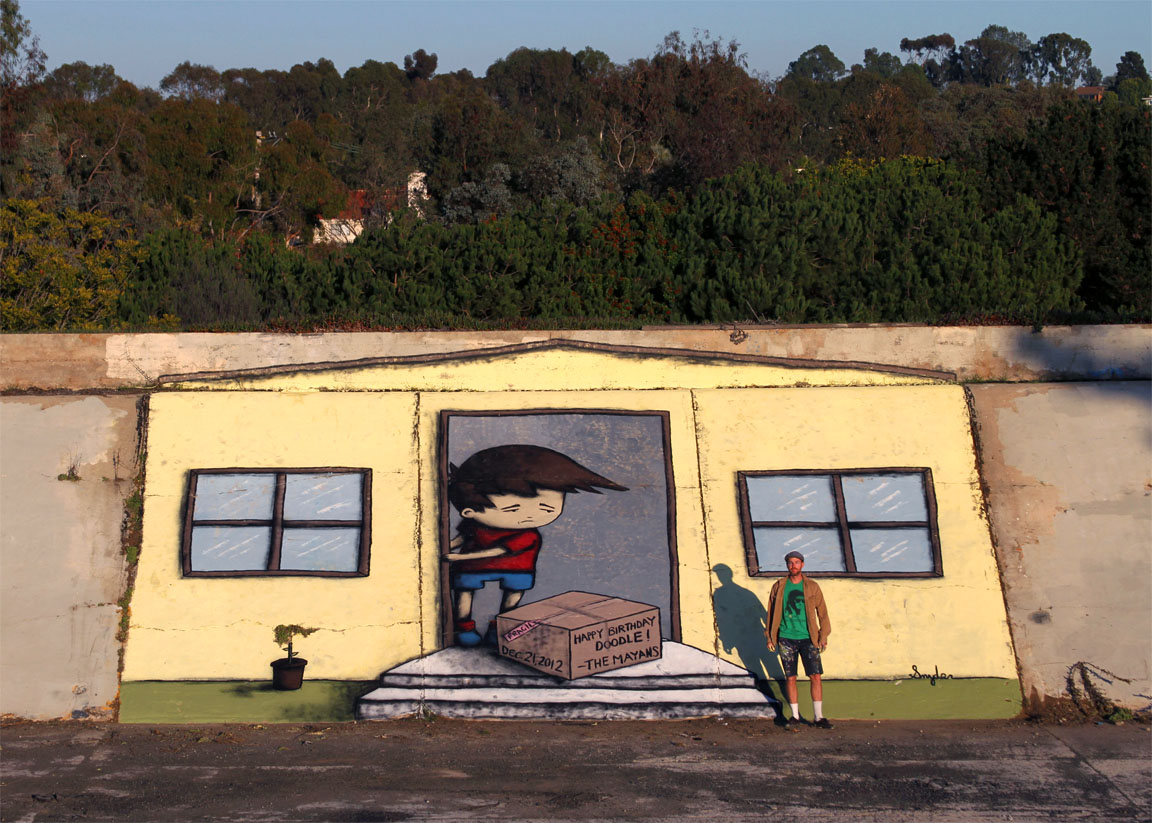 Many ask how I get my ideas and my methods when it comes to transferring that intial idea into a finished piece of art. Each project travels through the same stages: Initial brainstorming, detailed illustration, mural creation, documentation.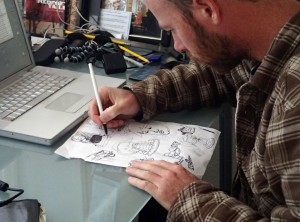 Every project, whether a painting, an installation or a mural, begins with an initial onslaught of ideas on a piece of paper. This preliminary brainstorming sessions consists of simple doodles with the purpose of connecting visual graphics to my proposed idea. These brainstorming doodles often come after an urban location has been chosen which dictates the design and conceptualization.
The chosen rudimentary design is redrawn in the next stage where attention to composition is key. Color is introduced and organized in a balanced manner. A light source is also chosen at this stage resulting in the introduction of shadows ultimately rendering each shape.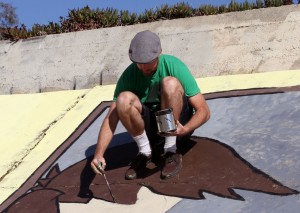 This illustration will serve as a guide when taking the design to an outside wall. Because I don't use projectors, this print out of this design will be referenced often through-out the creation of the mural. A mental grid is visualized as I stare at the blank wall. Once key sections of the design are lightly marked out, I begin filling in the color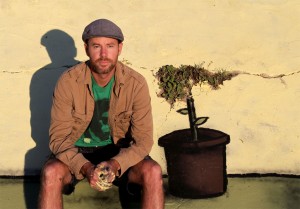 with a roller. Outlines are painted with a brush and the shading is done with a can.
I often take all my photos which include process shots during the creation as well as after completion. This final stage is very important due to the nature of street art and murals since a finished product's lifetime can often be very short, and in the instance of any mural done at 'The Pit' only a few people, if any, ever see it.
Click HERE for more of Snyder's urban art!
Click HERE for a chance to win an original Doodle Illustration!