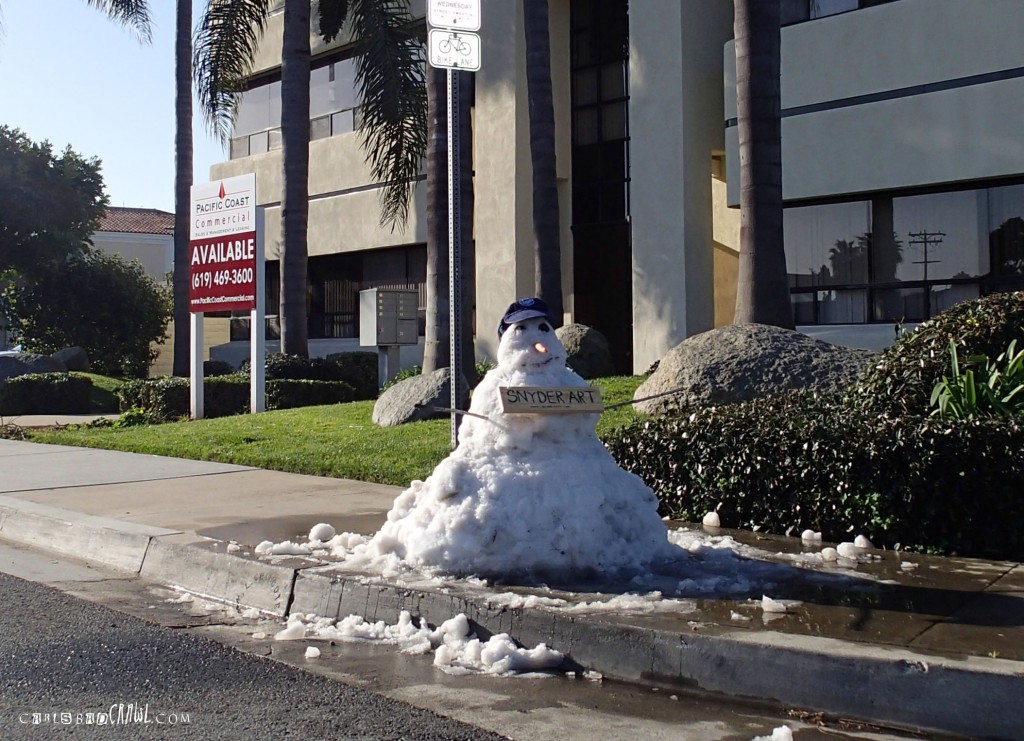 If you are looking to mix up the lazy fair weathered beach days of Carlsbad,  a variety of day excursions are only a handful of hours away.
Hollow waves and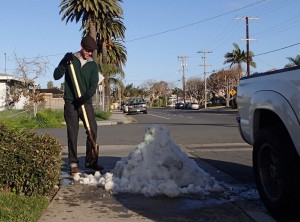 street side fiestas lure down South in Mexico. Lizards scatter amongst the sandy dune explorers of the deserts just East. Urban craziness lures from the animated streets of Los Angeles and the snow covered peaks await within the neighboring mountains ranges.
Carlsbad Snowmen can be seen scattered around the Carlsbad Village streets soon after the most recent snowfall in our surrounding mountains.
Have you ever made a snowman in Carlsbad?
Snowman courtesy of Snyder Art