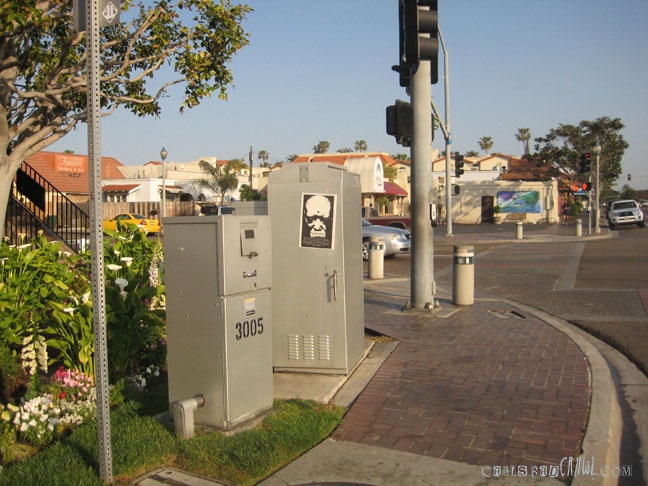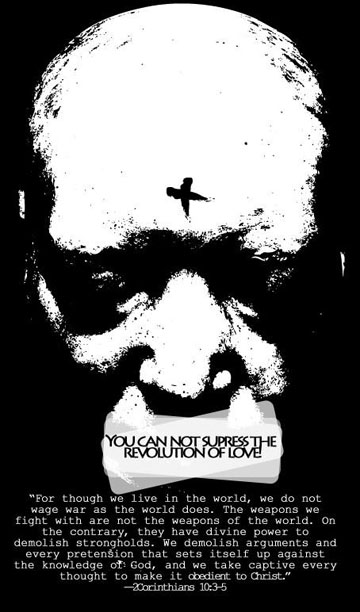 A pole, a wall and a metal box have recently been used as a stage to express strong and passionate ideas within the streets of Carlsbad. Iconic faces stare through empty eyes as passing motorists chat on cell phones and curse. A fist punches skyward in steadfast determination and the Statue of Liberty raises a cross.
Subversive Mag, a self published mag based on an alternative version of reality that is below the radar of dominate power, reaches out to Carlsbad with its cleverly designed wheatpastes, stencils and ideas.
Carlsbadcrawl sat down with Subversive Mag for an interview probing their methods and techniques…
–>>Click HERE for the interview!<<–
How do you feel about Subversive Mag using the streets of Carlsbad to transfer ideas and beliefs?