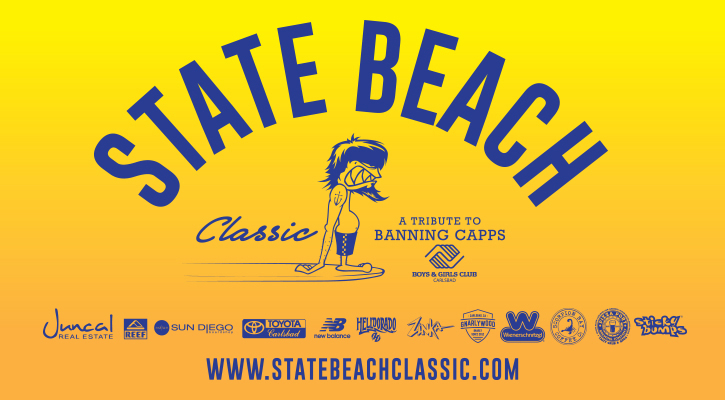 WHAT: State Beach Classic surf contest
WHERE: Tamarack Beach
WHEN: Sunday, June 4, 2017
The State Beach Classic (A Tribute to Banning Capps) is a surfing event to carry on the lasting positive spirit of its inspiration, Banning Capps. Banning was one of Carlsbad's favorite sons who's life was cut short by a tragic accident.
This event is put on " By Carlsbad Surfers for Carlsbad Surfers" to not only join together as friends and family of our awesome surf community, but to also ensure that the legacy of surfing in our community will last for generations to come.