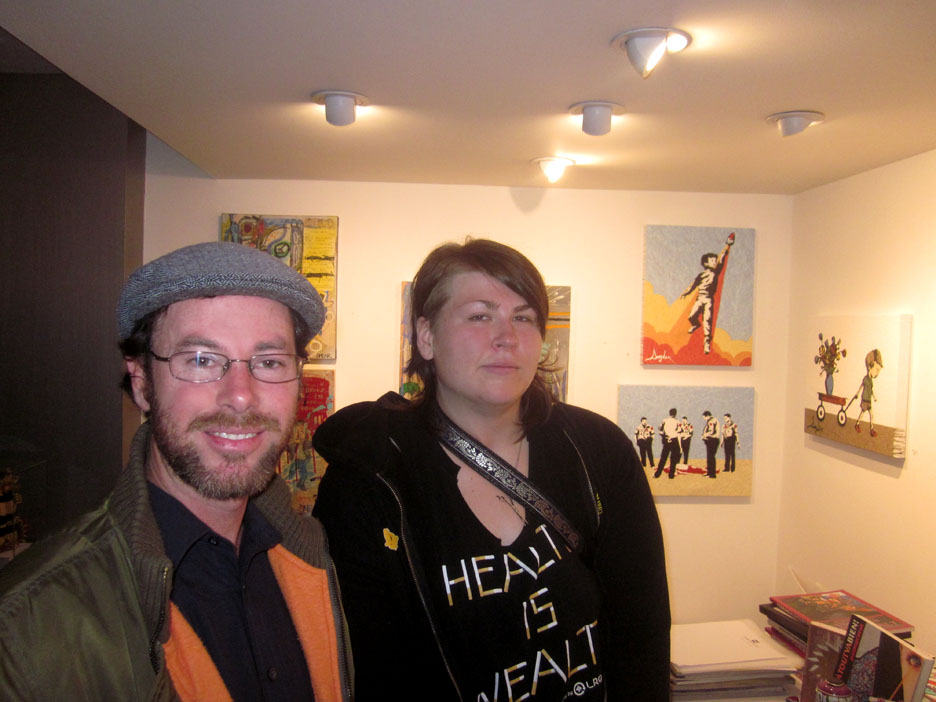 Snyder Art and the carlsbadcrawl collective have been doing art hunt and community based art projects and installations in the streets of Carlsbad for over 3 years now. Each year the highly anticipated craft parties and hunts are planted in the streets for Easter and Christmas morning. Group paintings pop up on the corners of the village and entire art shows are created the night of the show by all whom attend the show.
Snyder recently tested his projects in the streets of LA with his most recent street art hunt titled "Doodle's Urban Garden".
Congratulations Samantha Geballe (photo) from West Hollywood and Dennis Pascual from LA for finding, photographing and uploading Snyder's centerpiece art installation located on Melrose and the additional 10 related pieces of art scattered around West Hollywood.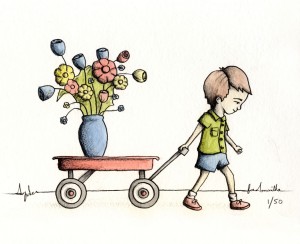 Both winners will receive a limited edition of 50 water color and pencil illustration signed, numbered and personalized from the artist.
Click HERE to watch the "Doodle's Urban Garden" video part 1!
Click HERE to purchase your limited edition project illustration!