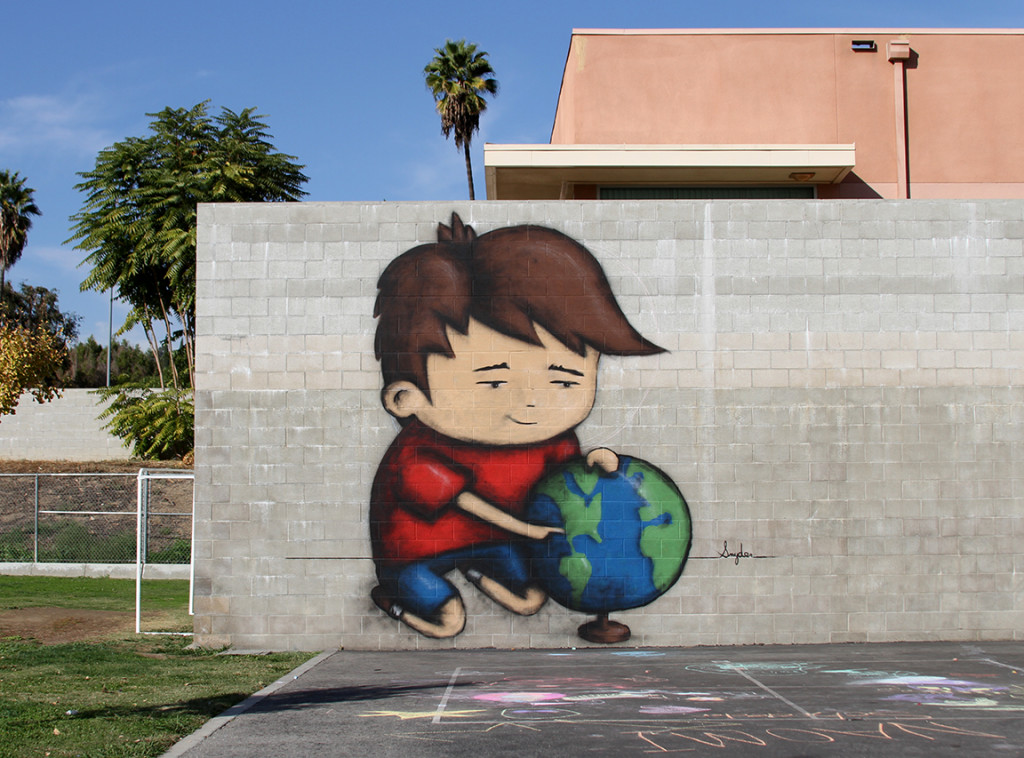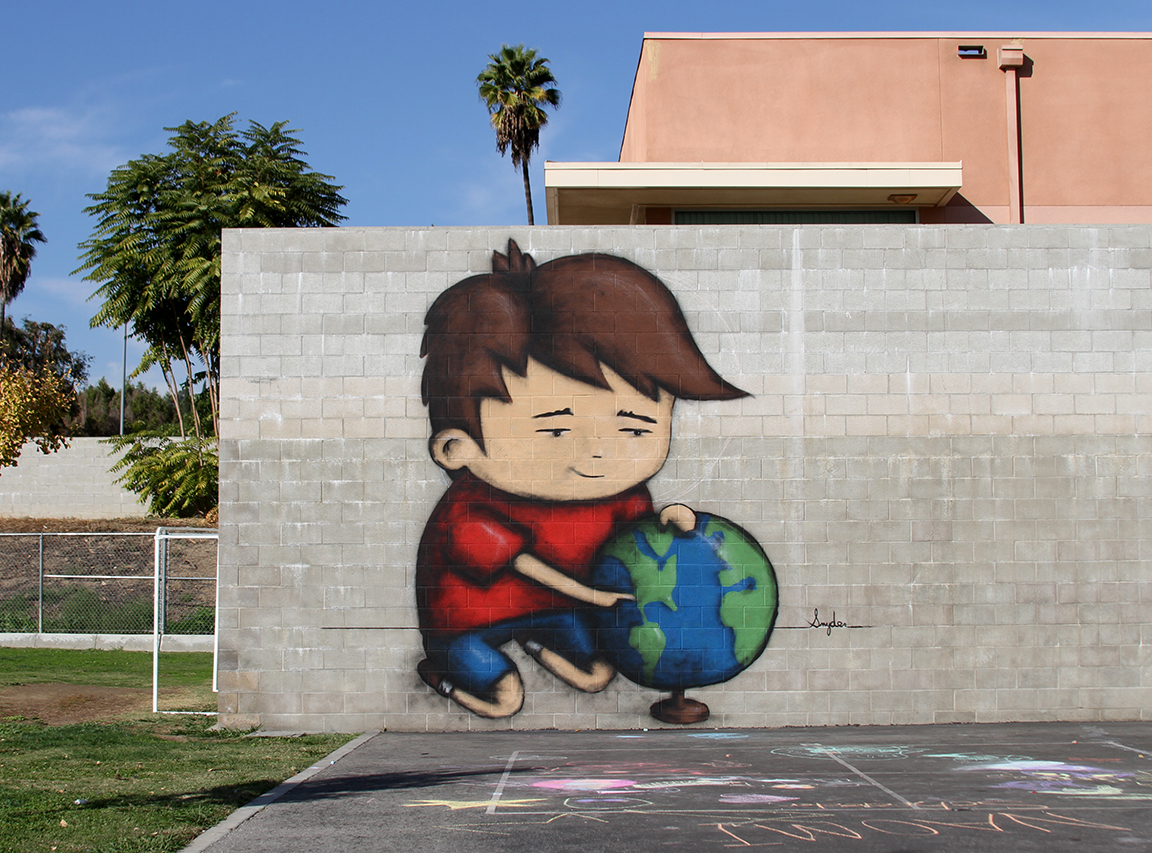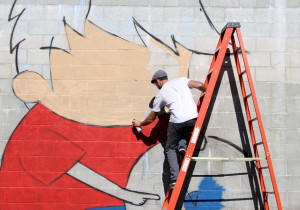 The students of this school will have something extra to be thankful for this year when they return from Thanksgiving break.
On Saturday, November 22, Southern California street artist Bryan Snyder painted his signature character Doodle at Caesar Chavez Elementary School in Los Angeles. This brightly colored character reaches 15 feet above the school basketball court asphalt.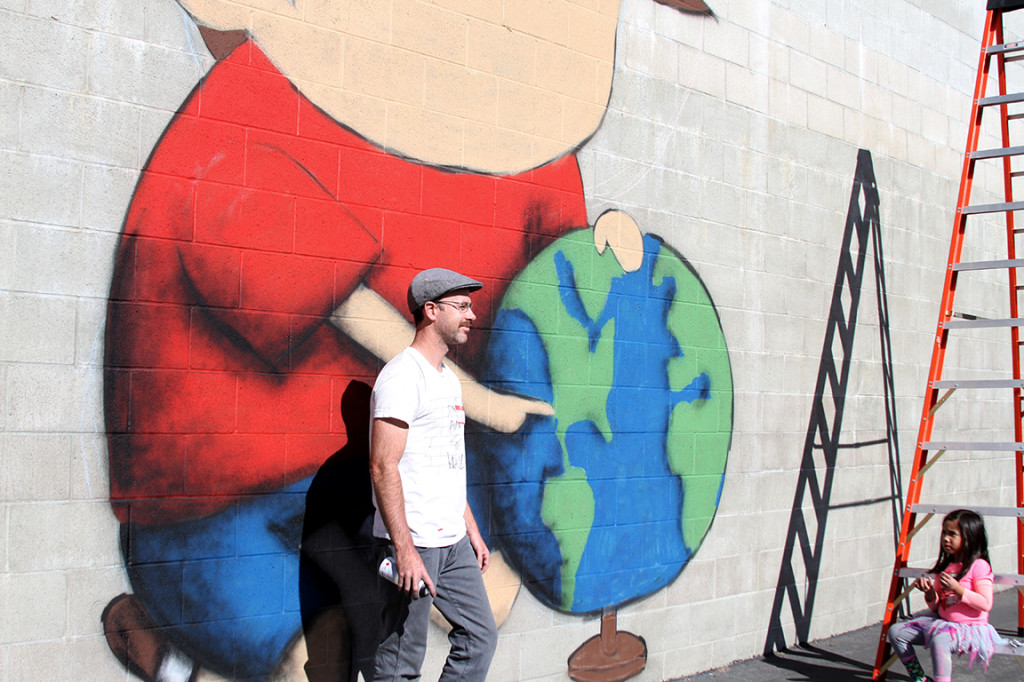 "I wanted to paint a character in the act of learning and exploring— something each child could recognize and identify with," Snyder said.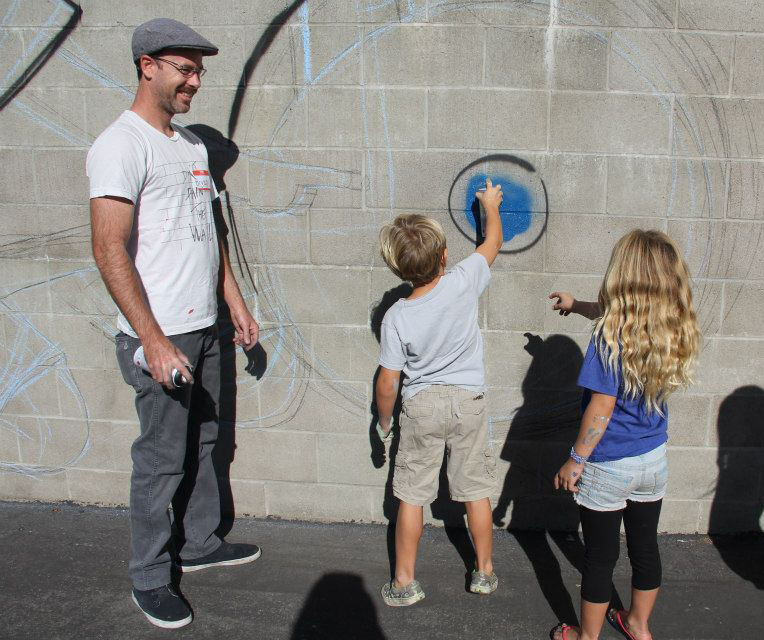 As Snyder painted, children and parents observed his technique beginning with a preliminary sketch on the wall in chalk and continuing through many layers of spray paint. During the 6 hours it took Snyder to complete his newest mural, kids watched intently, asked questions and transferred their new knowledge onto the asphalt in their own colorful chalk Doodles.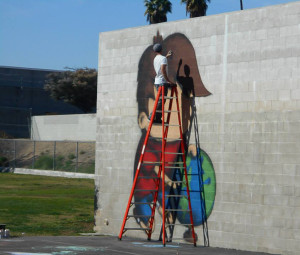 "The mural is appealing to the eye, but the art is found in the ability to interest children in the creative process of art making. The color and the scale of my Doodle murals fascinate children and the setting provides an educational platform for creativity."
It's common for kids to spend hours with Snyder asking questions about everything from why he chooses the colors he does to the propper way to hold a spray can.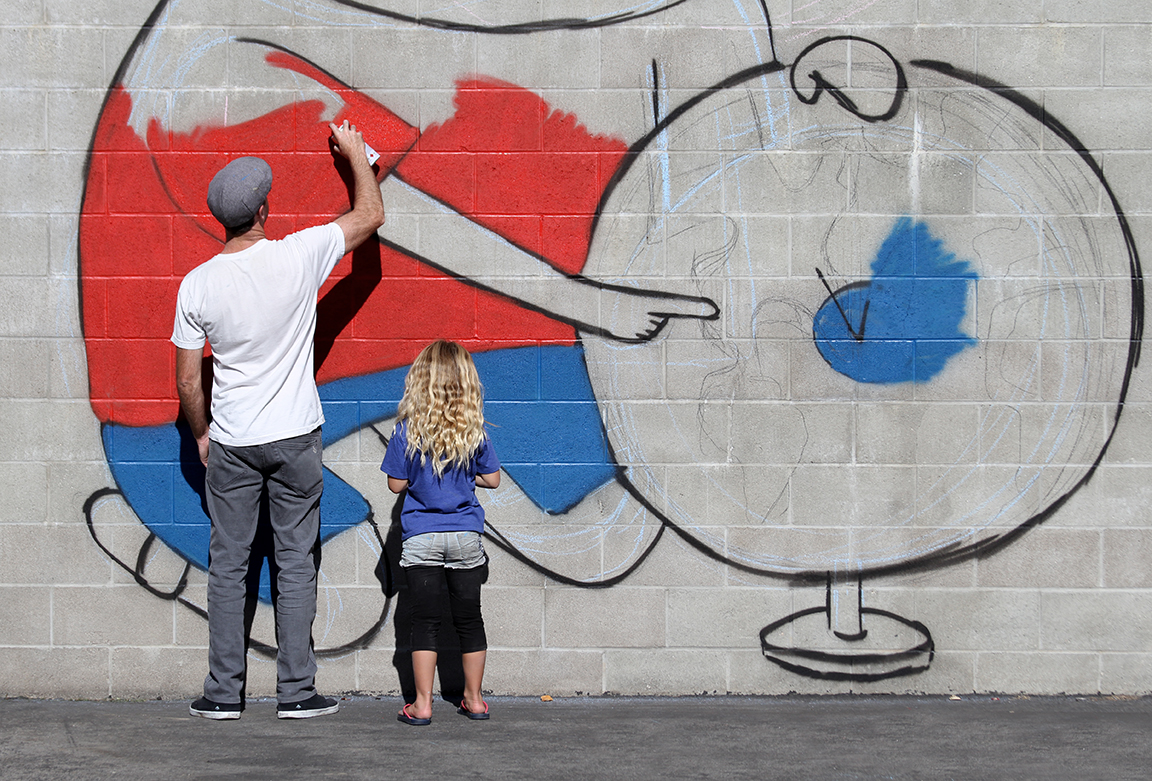 "Kids at this age are always the most curious, as well as the most critical. They are quick to suggest a color change; I encourage this. It means they are invested, interacting and thinking critically."
Snyder was invited to participate in this project by Operation Project Hope, a community made up of like minded individuals committed to making a difference in the world.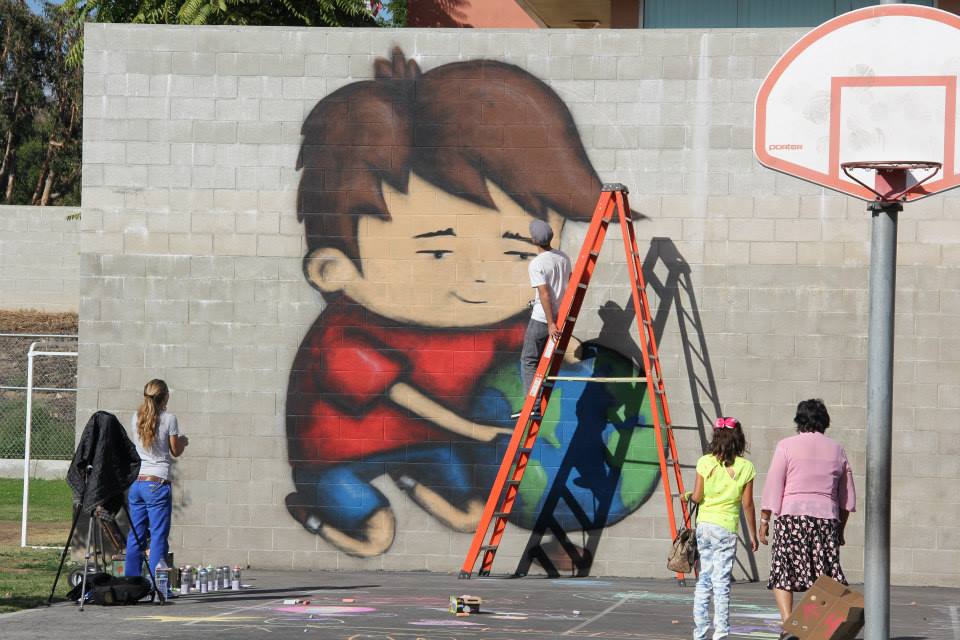 "The students and parents were so happy to see the colorful murals brighten up their school," Project organizers said. "We are honored to share our talents and give to these beautiful children."
Over 20 murals we painted by dozens of artists and volunteers during the 1 day painting project.
Learn more about Snyder:
Snyder Doodles the Boys & Girls Club
Doodle at Paul Henry Furniture
Click HERE to see more Doodle murals!
Email theartist@snyderartdesign.com to inquire about Doodle murals.