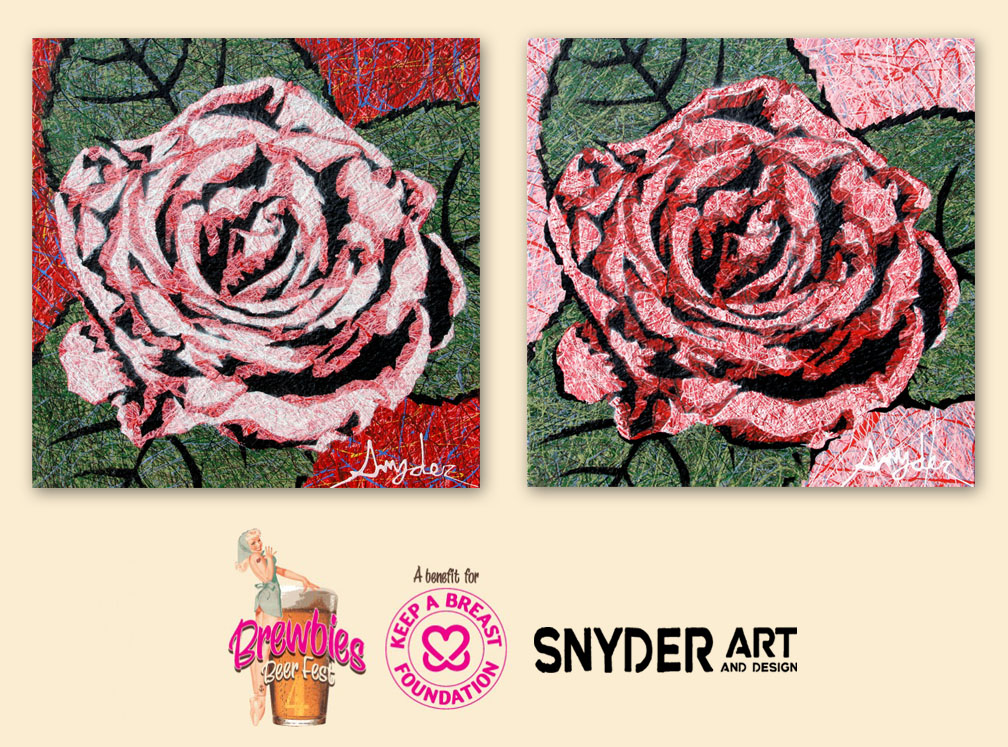 WHAT: Pizza Port Brewbies  Beer Fest and Snyder Art auction
WHERE: Carlsbad Village Pizza Port (map)
WHEN: Fri. Feb. 8 5pm-10 and Sat. Feb. 9 12pm-5
WHY: Proceeds will help benefit the Keep A Breast Foundation
TICKETS: $25/ $30 day of
Two original Snyder Art paintings created in Snyder's signature drip technique will be available for auction each of the 2 days of the 4th annual Carlsbad Pizza Port Brewbies Beer Fest. Bids made during the event.
Click HERE to purchase tickets for the festival!
A great Valentine's Day gift!