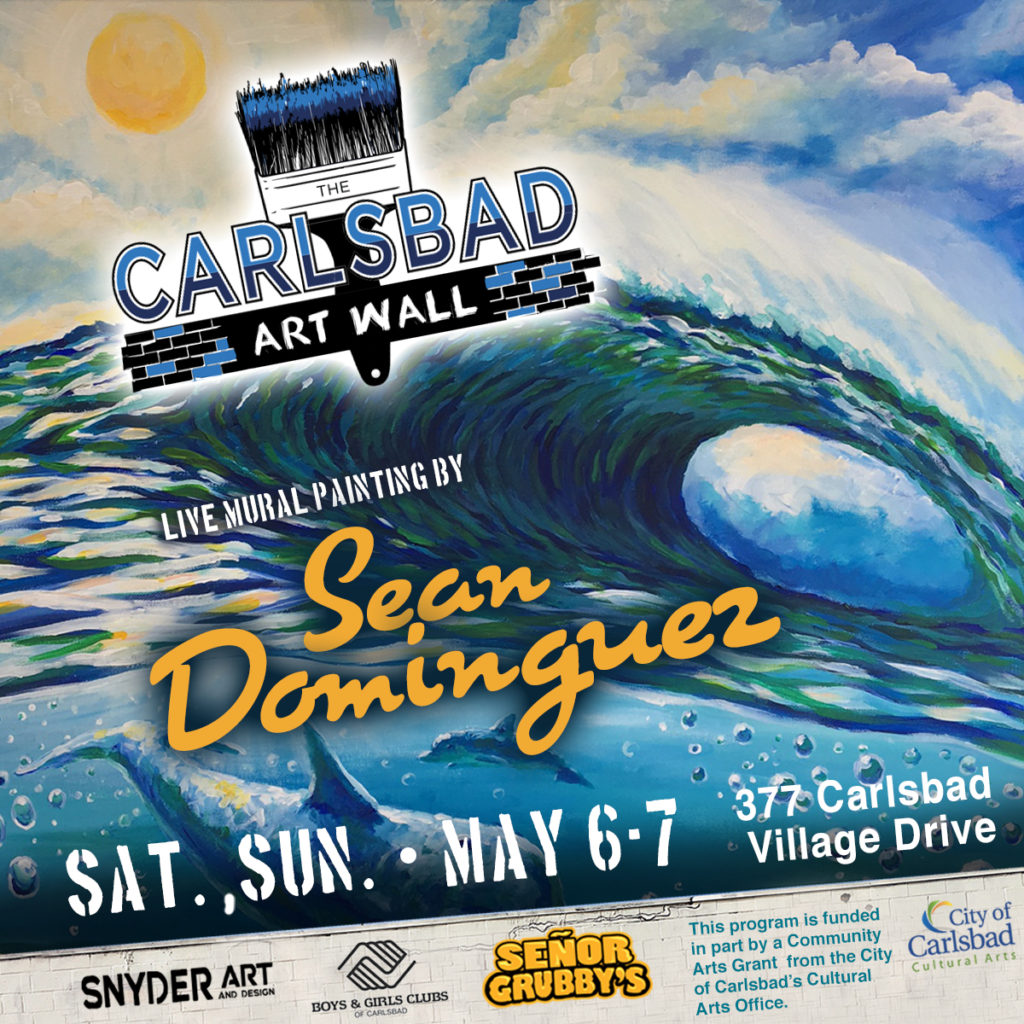 WHEN: Saturday-Sunday, May 6-7
WHERE: Señor Grubby's in Carlsbad Village (map)
The Carlsbad Art Wall (CAW) begins its second year with Carlsbad local artist and creative behind Pizza Port's legendary artwork. Carlsbad local artist Sean Dominguez is scheduled to begin painting Saturday, May 6, and finishing Sunday, May 7 at Señor Grubby's in the Carlsbad Village.
You have held his art. You have drank his art—and there is a good chance you have regretted his art. Sean Dominguez is the creative master behind the artwork used on everything Pizza Port Brewery. His designs are reproduced on cans, bottles, vehicles, t-shirts and anything else related to the immensely popular/multiple location brewery.
In addition to providing the artwork for Pizza Port, as well as sibling company Lost Abbey, Sean is an accomplished muralists with creations scattered around Southern California.
–
PAST CAW ARTISTS
bumblebeelovesyou
Morley
Annie Preece
Devin Liston
MDMN
Skye Walker
Sebastien Walker
Gloria Muriel
Sand One
Kris Markovich
Free Humanity
–