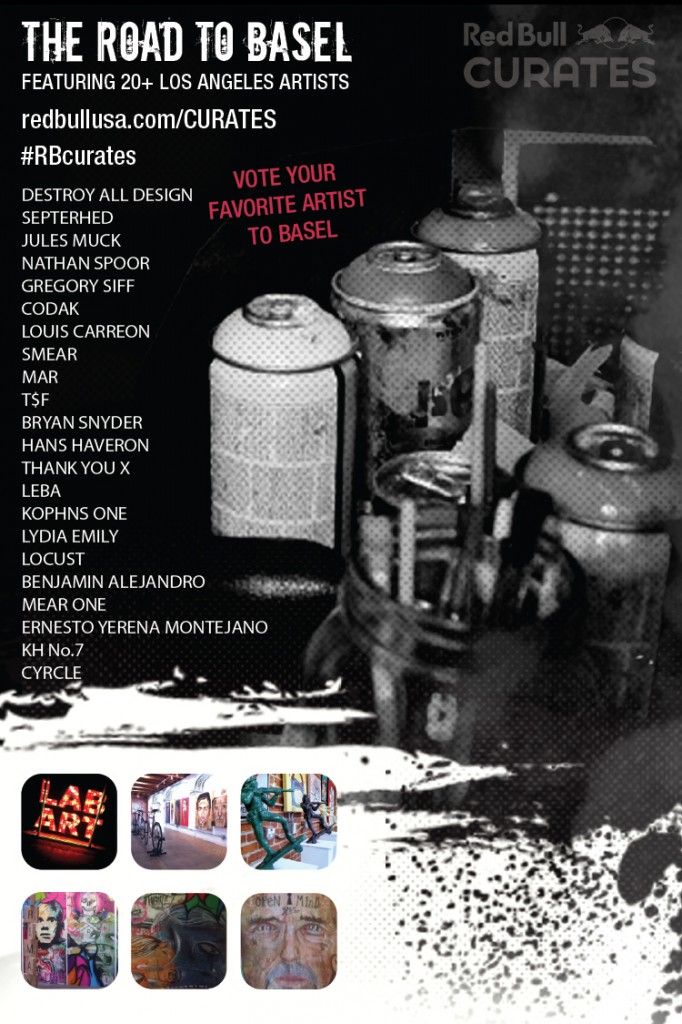 Red Bull has initiated a project titled Red Bull Curates: The Road to Basel where 20 of Los Angeles top street artists have been invited to paint canvas wrapped Red Bull Coolers. The coolers will be reveled at Lab Art on La Brea in Los Angeles Thursday, April 5th, 2012.
The top 3 pieces from Red Bull's stop in LA will be rewarded an all paid expense trip to Miami for the highly anticipated Art Basel.
Voting begins tonight. Click the below links for all voting information once the procedure has been reveled around 7:30pm:
• Snyder Art and Design Facebook Fan Page
• Twitter
Click HERE for the Huffington Post article highlighting participating Carlsbad artist Bryan Snyder!