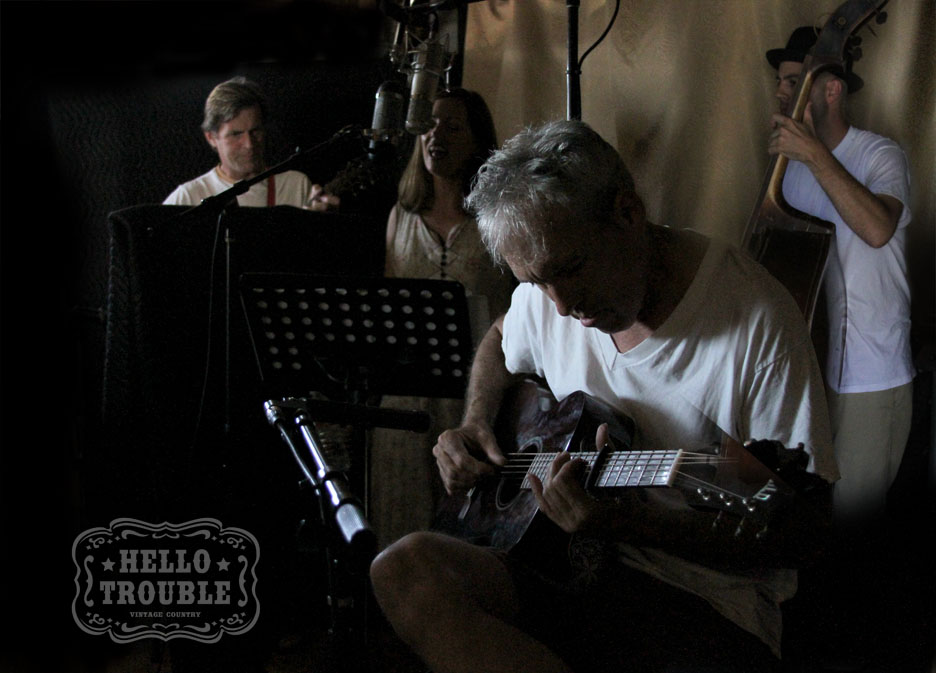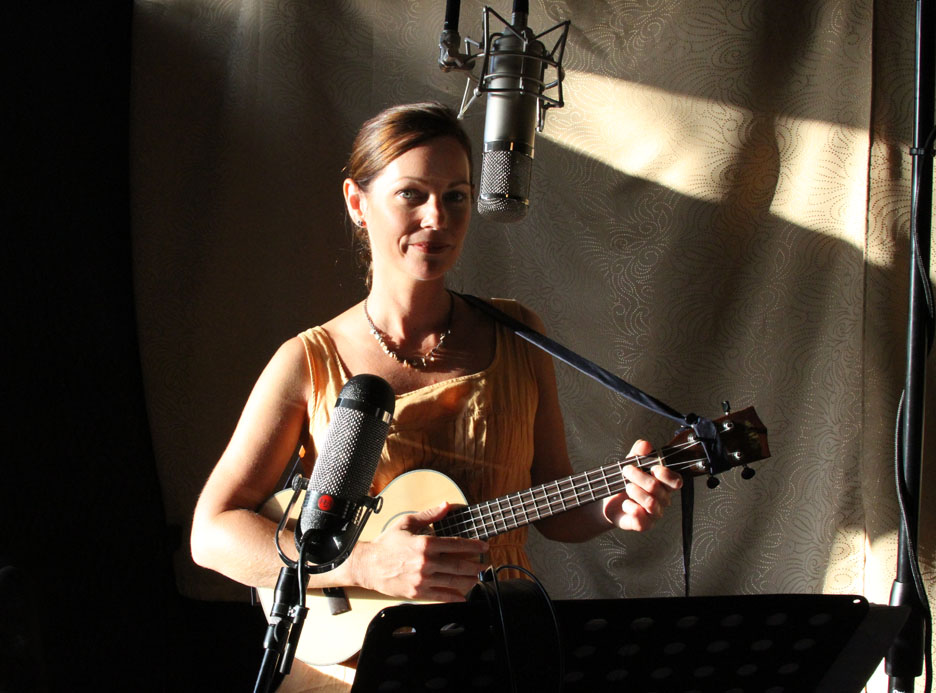 Stripped of their cowboy hats, matching wardrobes, poofy hair, vintage dresses and customized mic stands, Hello Trouble entered the Sacred Cat Recording Studio ran by Nathan James to record their first professionally mastered self titled album.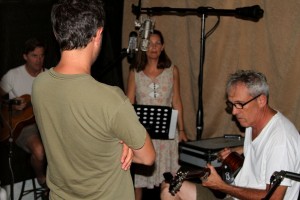 The recording studio is a place of pure artistry. The bling and showmanship of the love performance is removed. The audience is a microphone and an applause in the sighs and cheers amongst band mates during a recorded playback.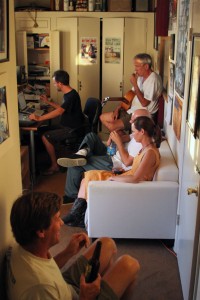 Carlsbadcrawl and Snyder Art was lucky to have been there for the recordings. The trials and tribulations of the process is an art form in itself and the result is truly a masterpiece of local talent that will go far beyond these local streets.
CDs will be available tonight (Thurs. Nov. 10th) from 6-10pm during Hello Trouble's CD release party and performance at Coyote Bar in the Carlsbad Village!
Kevin Williams, Jeffrey P. Ross, Susanna Kurner, Troy Sandow, Nathan James
Produced by Jeffrey P. Ross and mastered by Nathan James
See Hello Trouble LIVE tonight at Coyote Bar in the Cbad Village!