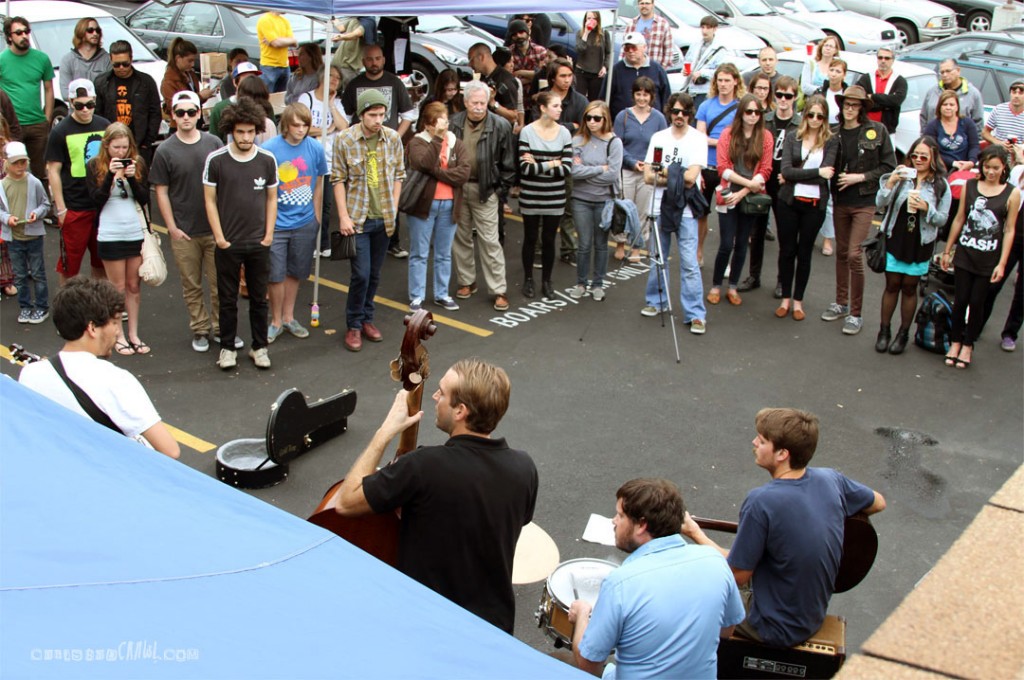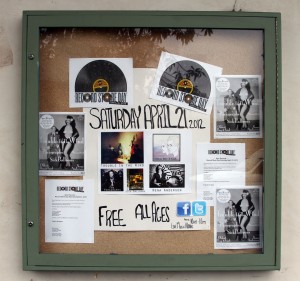 On April 21st, the parking lot of Spin Records in the Carlsbad Village filled early as large crowds gathered to celebrate the 5th annual nation wide celebration of Record Store Day.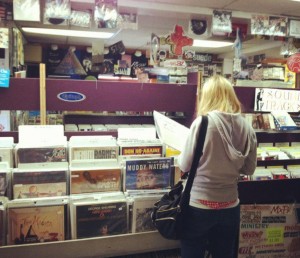 Early visitors waited in line before store hours for one of the scheduled limited edition releases by The Flaming Lips, Arcade Fire and others. The more causal visitors arrived later and browsed vinyl records from the loaded store shelves.
There is an amazing selection here at Spin," Susanna Kurner of Carlsbad said. "I'm taking home 2 records to add to my collection."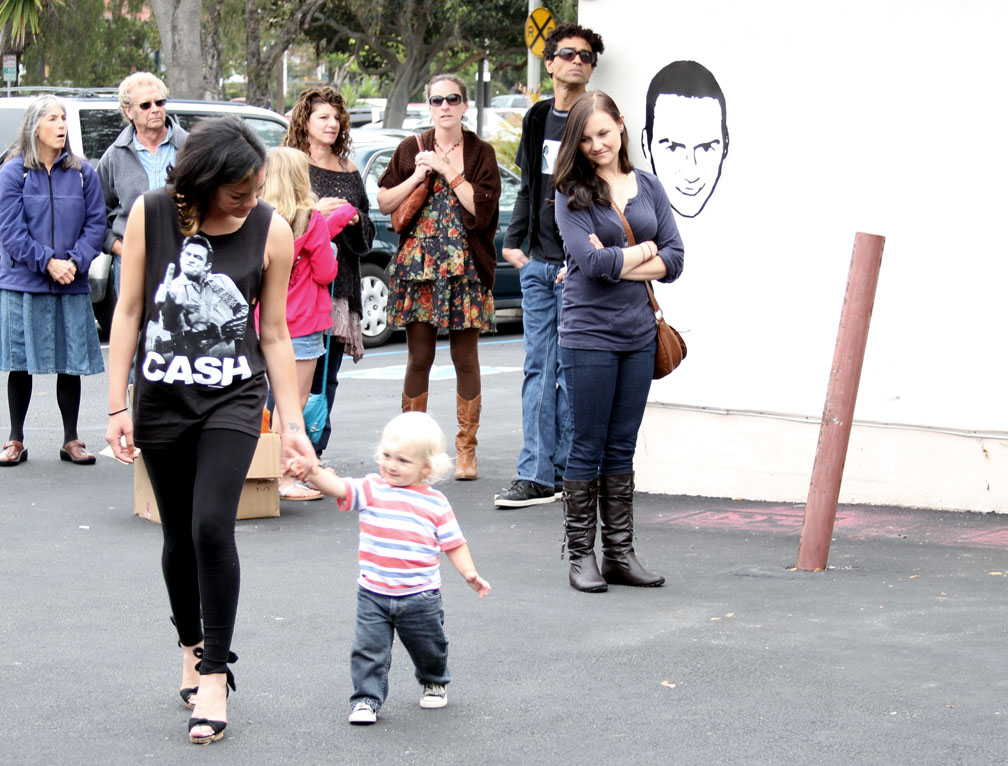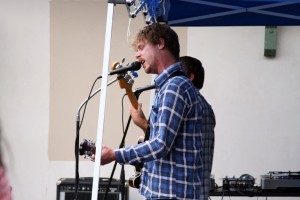 The store remained packed during the entire day and overflowed into the back parking lot where live local bands performed all day including: The Paragraphs, Sick Balloons, Oldest Boy and Girl, Nena Anderson and DJ Lexicon Devil.
Trouble in the Wind, a local favorite band, finished off the day's live music with an all acoustic set while a thick crowd listened attentively.
The coastal fog over the Carlsbad Village may have been thicker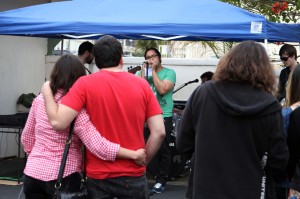 than desired, but that didn't keep the local music and community enthusiasts from coming out to Spin and supporting record shops near and far.