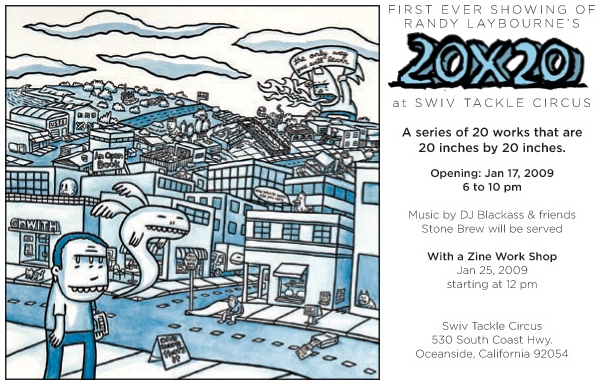 WHAT: Art by Randy Laybourne
WHERE: Swiv Tackle Circus in Oceanside (MAP)
WHEN: Saturday Jan. 17th: 6-10pm
WHY: Local Art
Check out 20 pieces, all 20 in. x 20 in., and an installation by Randy Laybourne at  Swiv Tackle Circus.
Click HERE for a time lapse video of Randy working on #16!
See you there!