Click HERE to log your piece!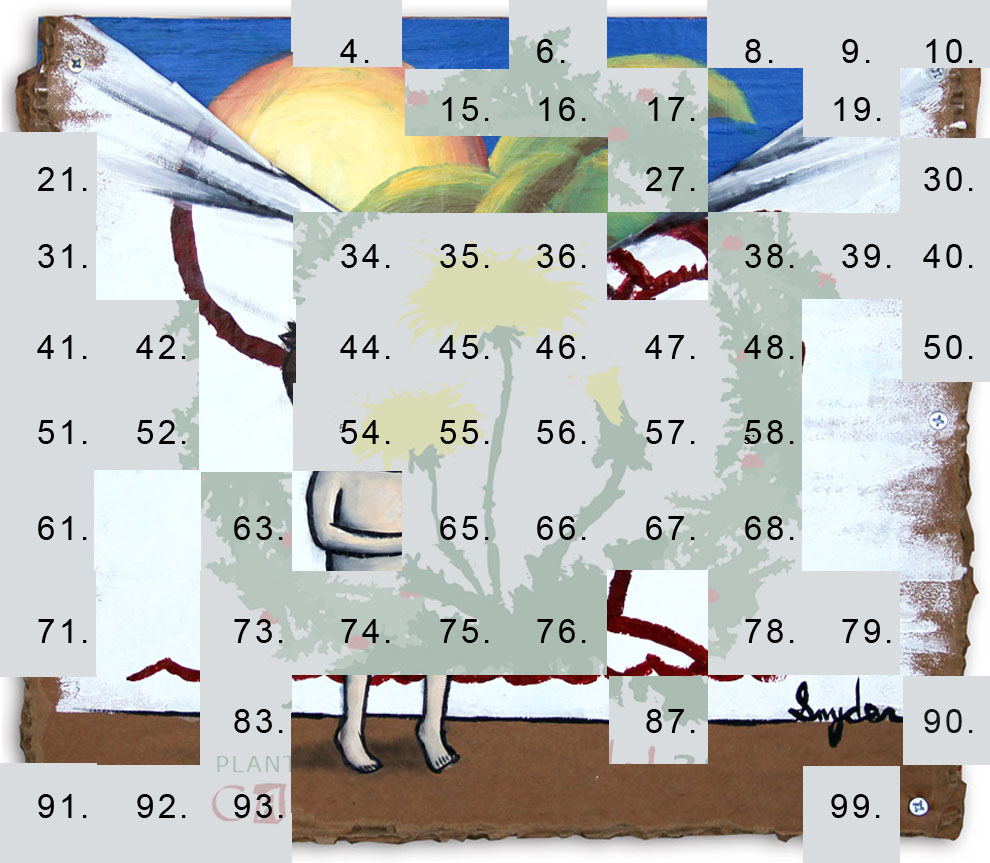 WHERE: In the streets of the Carlsbad Village
WHEN: Christmas morning Dec. 25th and until all ornaments are found
WHO: Everyone and Anyone
WHY: Creating culture one idea at a time
The Carlsbad Village has been scattered with 100 brightly decorated ornaments for all to find. The ornaments contain:
• Limited edition PROJECT: Plant and Egg 2011 stickers
• Instructions on how to participate in the completion of the above puzzle
• A log # that corresponds to a specific section of the above puzzle
INSTRUCTIONS: After finding an ornament, write a comment, short or detailed, and include the Log #. This number will be located on the tag attached to your ornament. Your involvement is crucial in the completion of the puzzle. Each piece will be reveled after your participation.

BONUS ORNAMENTS: Win a SNYDER ART limited edition painting. 5 ornaments have been specially painted by Bryan Snyder in his "drip" technique. These bonus ornaments are slightly larger, but will be hidden deeper and in darker locations. If found, and logged, carlsbadcrawl will respond to your email address with a link to a page containing a village sound that you will have to identify to win!
Be the first to identify the village sound and you will win!
Click HERE to meet the 2011 ornament crafters!

Click HERE to log your ornament!