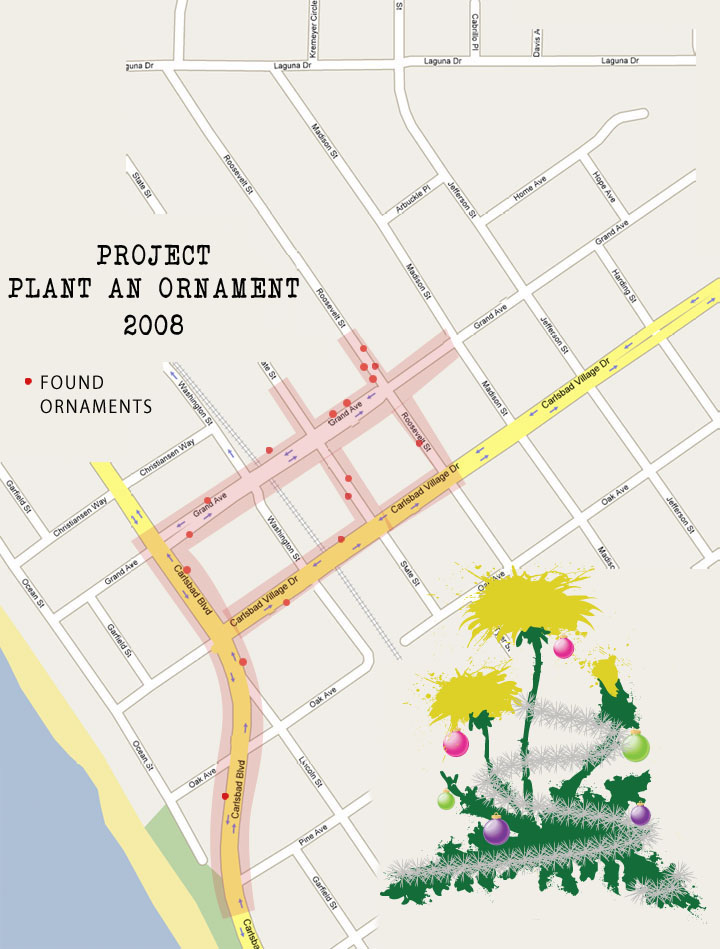 WHERE: In the streets of the Carlsbad Village
WHEN: Saturday December 25th and until all ornaments are found
WHO: Everyone and Anyone
WHY: To develop a network of minds (culture) based on creativity
Carlsbadcrawl unites our community through creative and artistic projects. Projects are a gift and are implemented in the streets to encourage the involvement of all. Use our most current project, Plant an Ornament, as an excuse to observe and interact with your surroundings!
On Christmas morning, 50 home crafted ornaments will be scattered within the streets of our village. Open your eyes and find your favorite.
TAKE HOME YOUR FAVORITE AND ADD IT TO YOUR COLLECTION…
Have fun . . . and keep your eyes open!
Click HERE to leave a comment/ description of your found ornament!