click HERE to log a found pumpkin!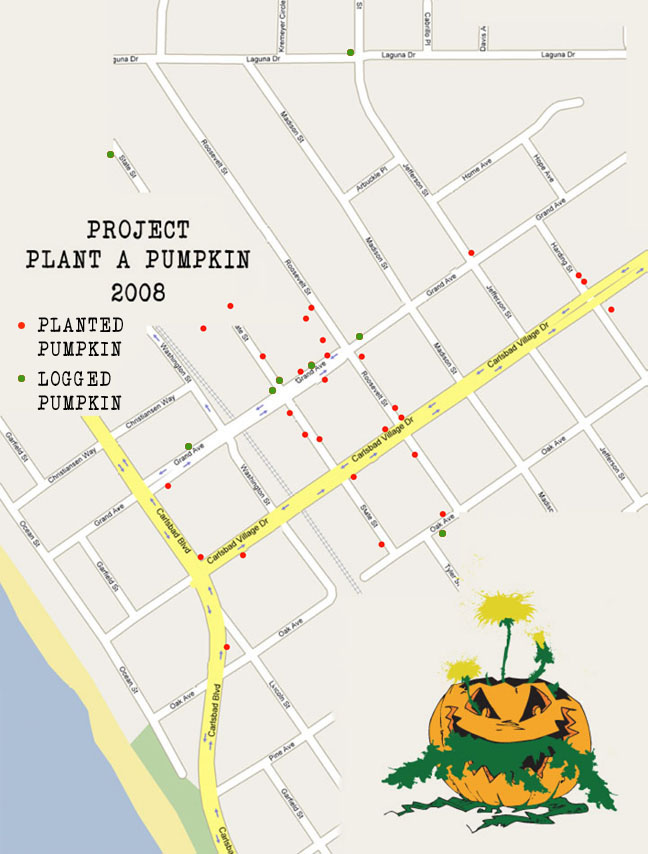 WHERE: In the streets of the Carlsbad Village
WHEN: Friday October 31st and until all pumpkins are found
WHO: Everyone and Anyone
WHY: To develop a network of minds (culture) based on creativity
Carlsbadcrawl unites our community through creative and artistic projects. Projects are a gift and are implemented in the streets to encourage the involvement of all. Use our most current project, Plant a Pumpkin, as an excuse to wander the streets of our village, shop at local stores and dine at eateries.
Numerous pumpkins have been scattered within the streets of our village. Open your eyes and find your favorite.
FEEL FREE TO TAKE ONE HOME…
Have fun . . . and keep your eyes open!
Click HERE to leave a comment/ description of your found pumpkins!
Click HERE for photos of each pumpkin!