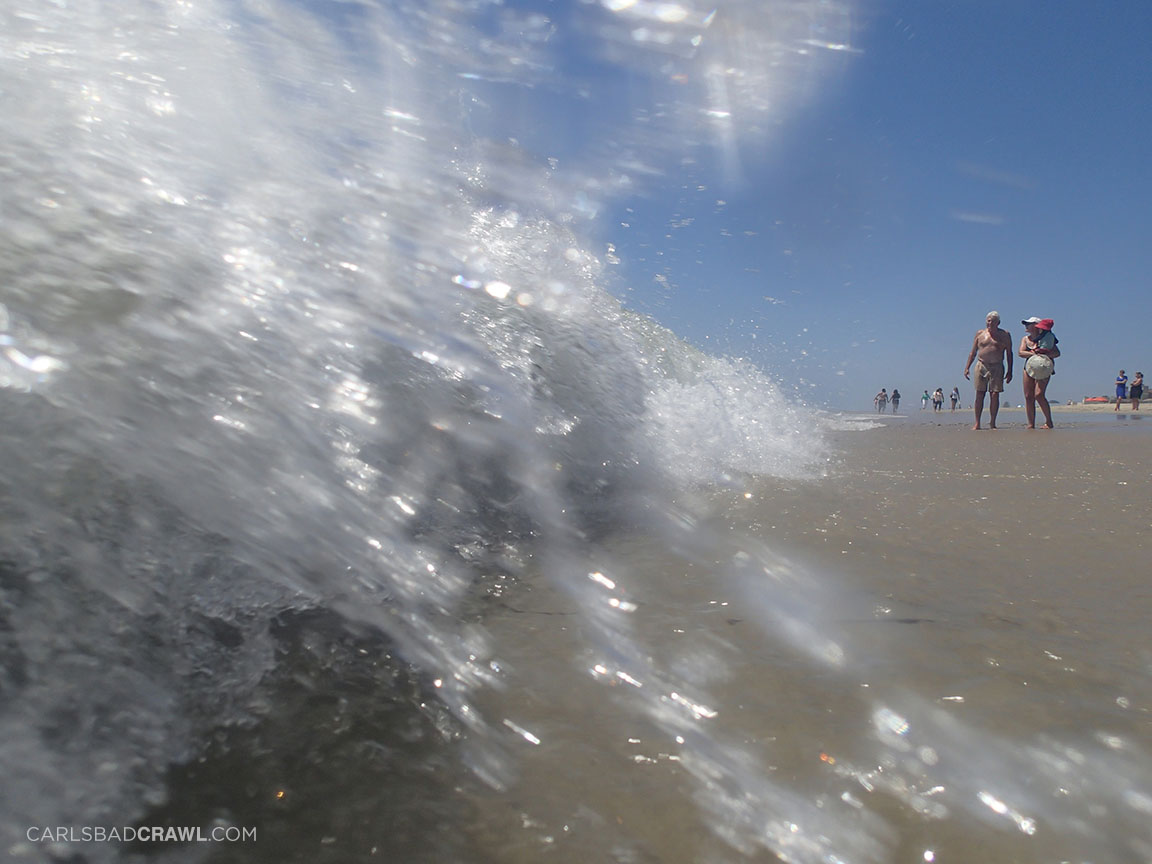 As a kid growing up on the beaches of Carlsbad my mom would always ask when I was going to graduate from the shorebreak and explore the outside swell. I'd look toward the shimmering horizon and see windblown crumble.
I preferred the sandy hollow beachbreak that would tumble you into tourists ankles, send sand crabs scampering through your toes and fill your pockets with shells and sand.
Eventually I began exploring the outside breakers, but no matter how far you go out, there is always only one way back in… through the shorebreak.
Where is your favorite Carlsbad shorebreak?