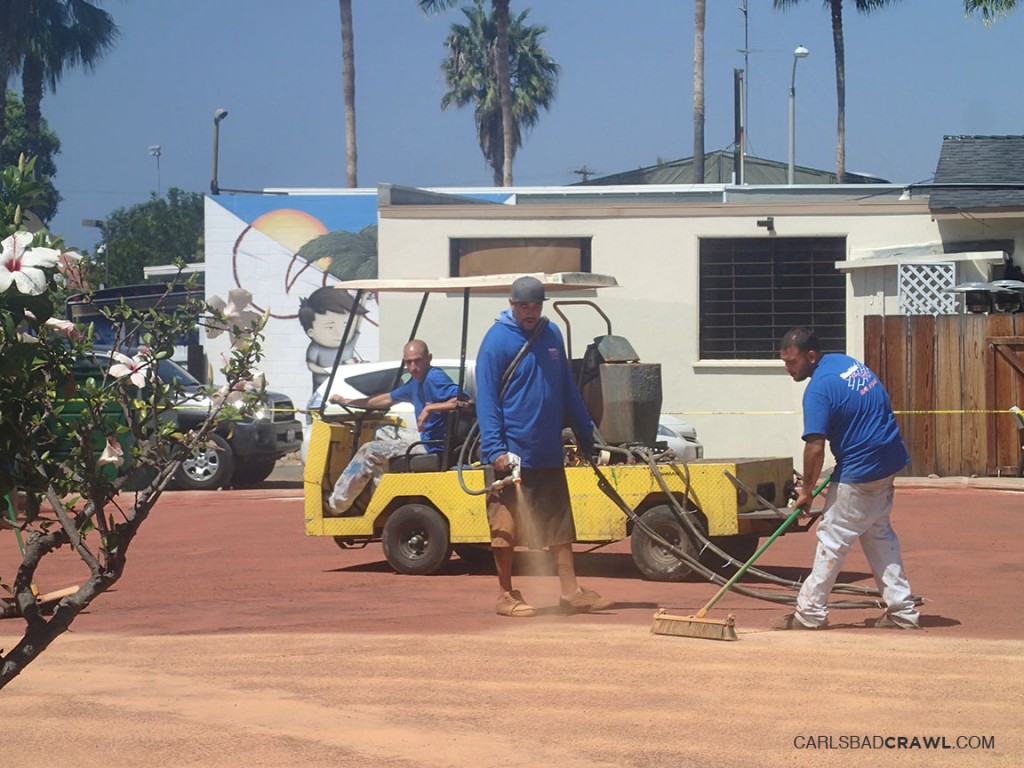 Carlsbad Village Pop Up Plaza
You may have noticed this weekend's transformation of the State and Grand parking lot. The weathered and dull gray asphalt has been painted a eye-catching terracotta and the surrounding Silk Cotton Trees have been strung with new lighting.
So what is going on? The Carlsbad Village Association is conducting a week-long social project designed to prove the need for more public space in the Village.
EVENT SCHEDULE:
Monday, Sept. 15, starting at 8:30 a.m.
FREE YOGA
Tuesday, Sept. 16, starting at 10 a.m
STORY TIME, SONGS and CRAFTS
Wednesday, Sept. 17, starting at 3 p.m.
STATE STREET FARMERS' MARKET CRAFT FAIR
On Thursday, Sept. 18, at 8 p.m.
Flick AT THE FOUNTAIN | BIG
On Friday, Sept. 19, at 7 p.m.
FRIDAY NIGHT LIVE
On Saturday, Sept. 20,
CARLSBAD MUSIC FESTIVAL
Do you think the Carlsbad Village needs more open space?