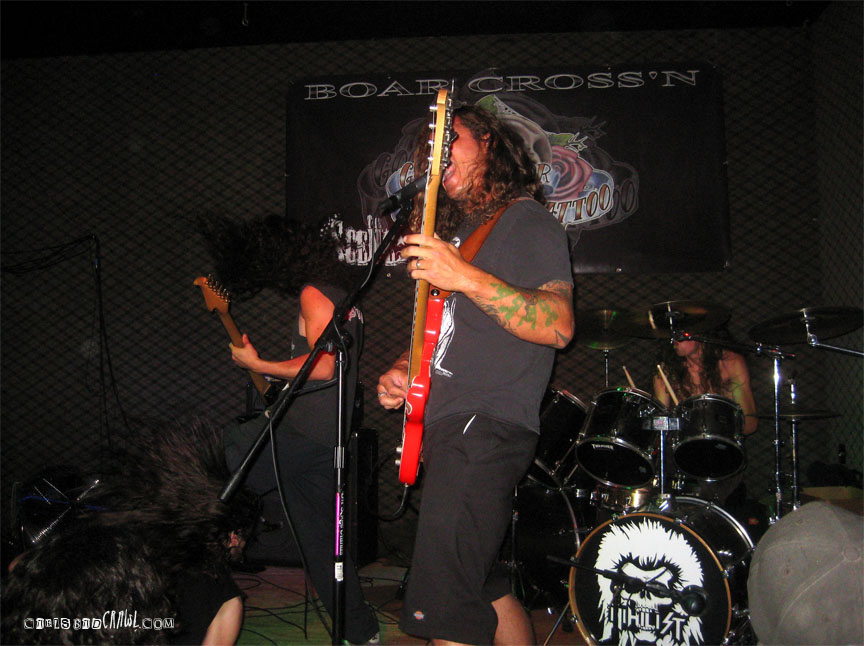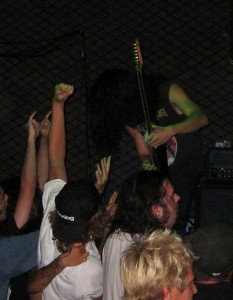 NIHILIST has been killing it locally and abroad for almost a decade. Double bass gallops have shattered the windows of local house ragers, garage mosh pits have alarmed the local PD and early day Halloween parties exploded into fire, blood and booze. The West Coast has slash grinded to the growls of gritty vocals and a trip abroad vibrated though-out the Greek isles. For a Carlsbad band who has been causing havok for almost a decade, NIHILIST in the Carlsbad village seemed nearly impossible.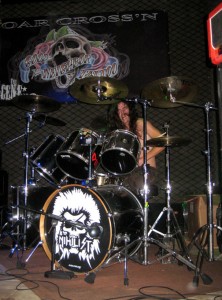 Boar Cross'n in in the Carlsbad Village apparently disagreed. Up until tonight, NIHILIST had never played a gig in the village. With a reputation unacceptable to the motif of sleepy antique stores and warm summer strolls down Grand Ave, a village gig seemed unlikely. Noise is restricted to the sporadic horns of the passing Coaster and the rhythmic beats of  DFH is an annoyance of the past. Up until recently, Boar's was known more for the cougar prowl than a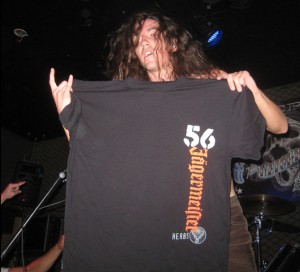 head banging venue. The occasional show offered local excitement, but news rarely spread.
With determination to redefine a forgotten destination, Boar's penciled in a sure way to create hype. For those who have followed the path of NIHILIST, this show teased with historical relevance. With a recently released new album, a new lineup and on the heals of another West Coast tour, NIHILIST grabbed a sleepy village by the squealing hooves and ripped through another slaughtering performance.
Click HERE for NIHILIST tunes and tour info!