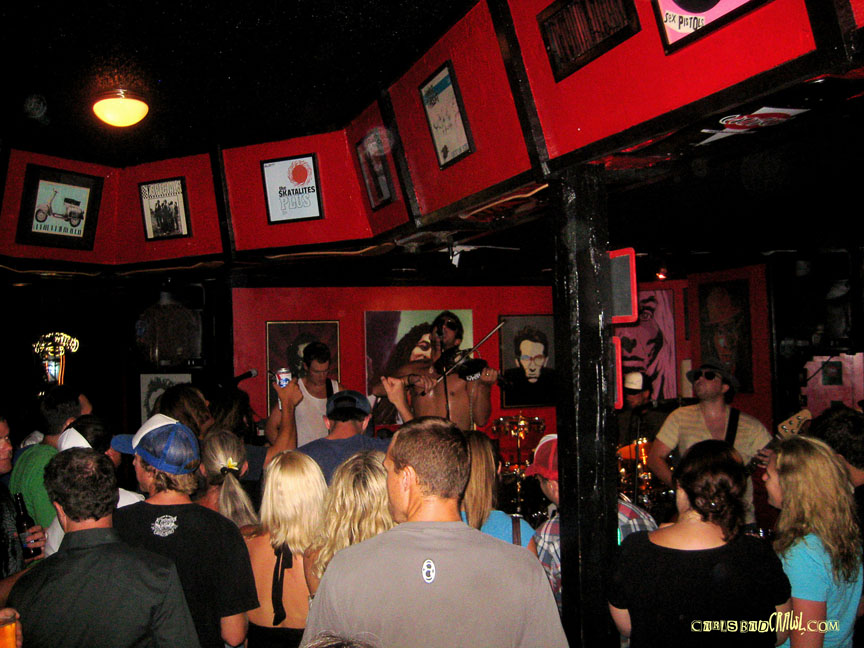 click on all photos to enlarge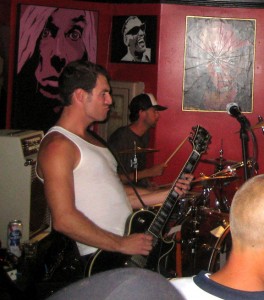 An eager crowd poured through the welcoming doors of the dark pub as the bar cracked with PBR tall cans. Tenders frantically juggled drinks and the taps rattled with the excitement of another packed house. Ice cubes clanked around stiff drinks and family, friends and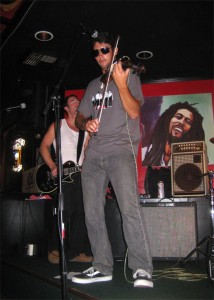 strangers all focused on a nest of wires which soon would be untangled and pulsating with the solid tunes of contemporary music's most promising savior… Los Sindicate.
Austin stood center stage with a weathered fiddle firmly planted under his chin and the hairs of a frayed bow blew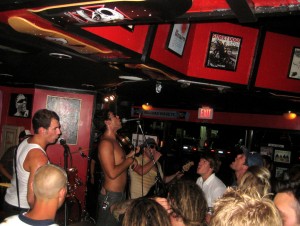 in the warm breeze from ajar front doors. Brian bounced with anticipation under dark shades and Kevin inched his drum set closer to the crowd. Dan gripped his guitar and grinned at the crowd as if he was a storm grimacing at a suspecting crew upon a feeble boat deck.
If a cloud was to tear open with soul jolting riffs, ear piercing vocals and the beats of a bruising drum, the awaiting crowd was steadfastly attached to the sticky floor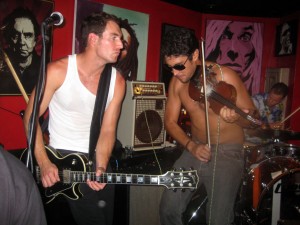 in welcoming alertness. The lights dimmed and a dark cloud ripped open, dropping an explosion of energy onto the crowd like a salty wave on a fist pumping crew. Beer splashed and high fives bounced high above the slippery floor as Los Sindicate tore into their first song.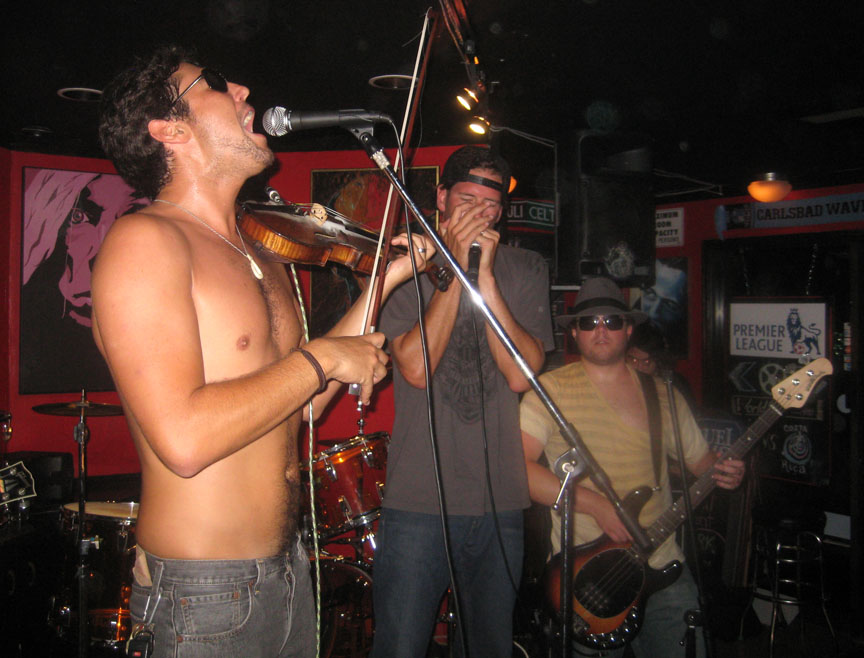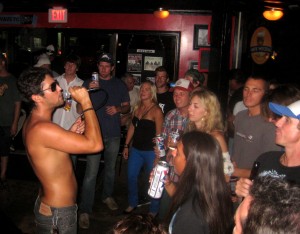 Los Sindicate rattled the walls of Hensley's for three hours as the crowd remained intrigued and active. Crowd favorite originals tumbled into the warm night with intermixed covers of Led Zeppelin, the Doors and ACDC. Scott Sullivan joined in for a song on drums and memories of early POC jam sessions filled the minds of long time listeners. Each song… new or old, ran down the spine of the most stiff resulting in head bouncing swaggers. The entire building danced like a jellyfish and the feet of a back room party shuffled towards the band.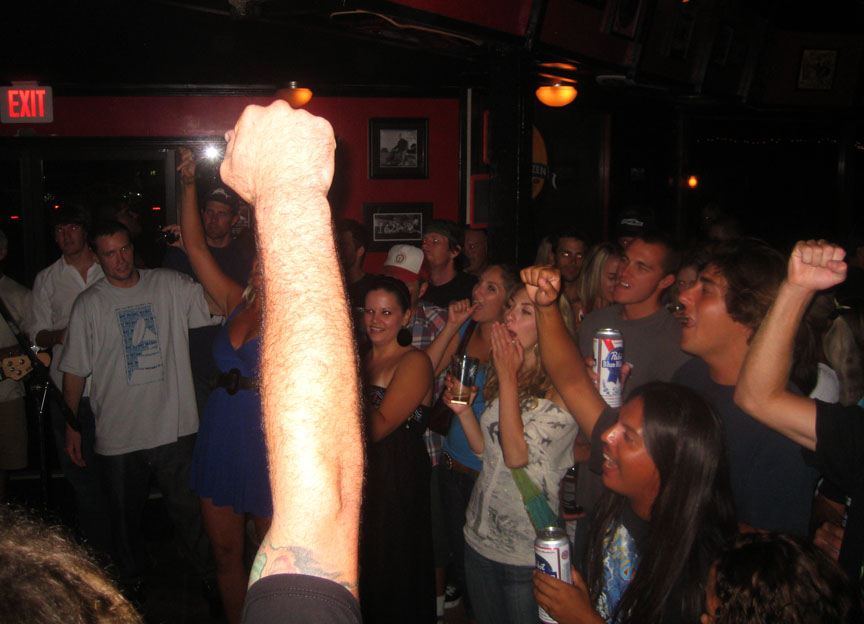 For a band with strong ties to Carlsbad, a local show was due. When word seeped into the streets that the time had come and that Hensley's was to play host, a hype quickly spread. Those looking for a buzz and some good tunes filled the empty spaces of the front room at 8pm sharp and stayed long into the night. Carlsbad is in search for a new identity, one of surf and the beach fused with local art and music. A better band could not have come into town and the Carlsbad community is still rattling from the powerful performance of last weekend.
Los Sindicate and Cashed Out @ the OC Tavern: Sat. Aug. 22nd 9PM.