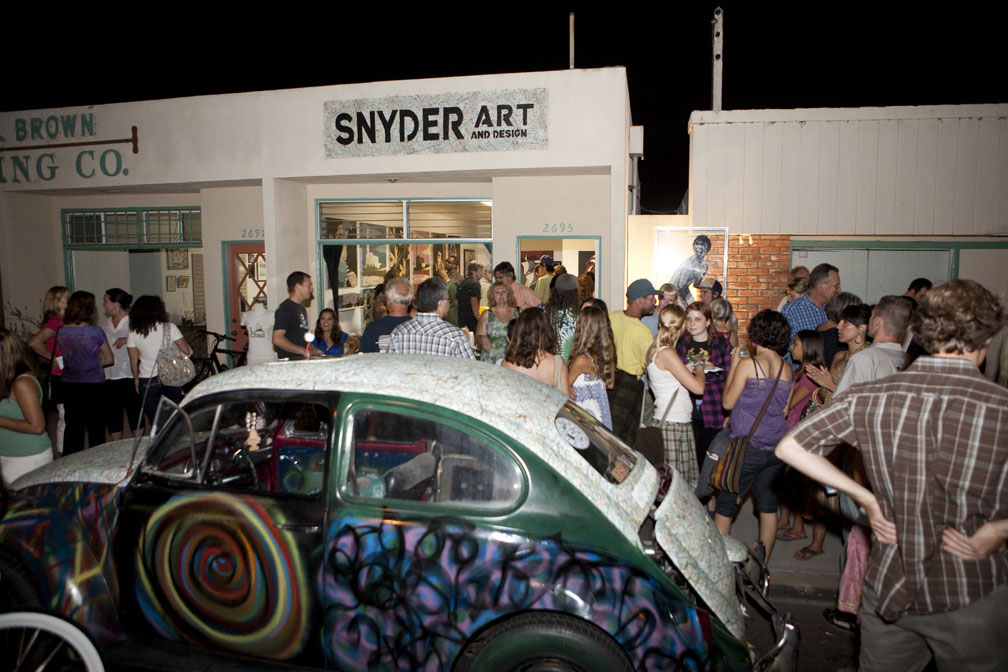 The goal I set to achieve with Snyder Art 2009 was to emphasize the benefits of a healthy culture based on the arts. I wanted to highlight the rewards of creativity. I attempted to reunite friendships and introduce strangers. I built a stage where the art was not what hung on the walls, but what walked around them. I wanted to encourage analysis and provoke thought. These desires are what created this experience and I thank you for all your support!
A special thanks to all who came out for the show. The community was the final piece of the experience and I thank you all for your participation.
click HERE for all the photos of the night!
click HERE for all my 2009 body of work!
show photography by Sam Wells