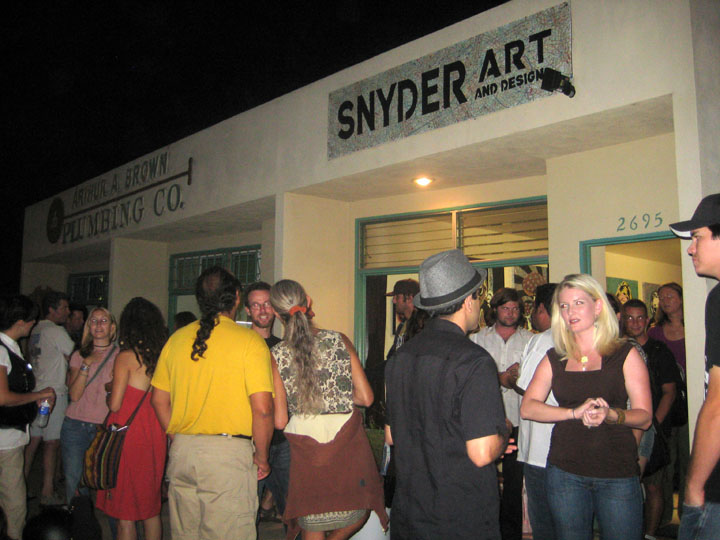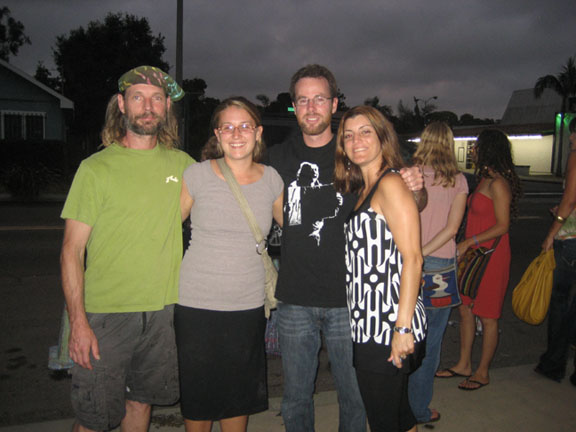 A good conversation is more informative than a college degree. A friendship more desired than a profitable deal. A smile warms the heart and a laugh is contagious. Photos flash and glasses raise as new memories tuck deep into the archives of our lives. On August 8th 2008, Snyder Art opened its arms to the village as an invitation to spend the evening developing local culture, uniting community and promoting artistic expression.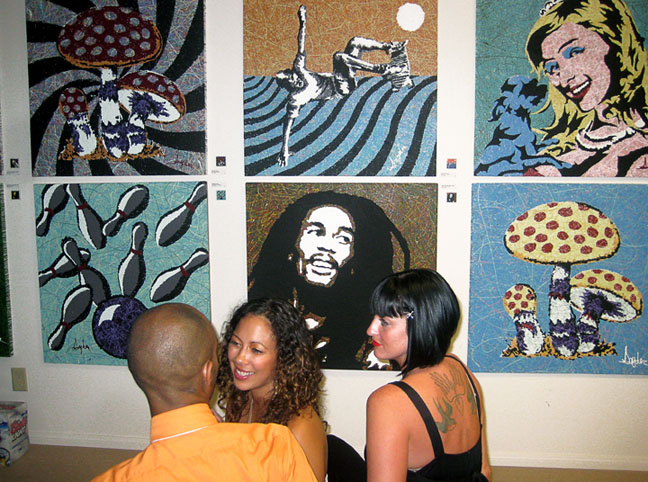 Twenty bright paintings winced as the sun poured into the studio after a long month of hiding. Colors radiated off the walls like the first flaps of a butterflies new wings. An exposed world hung in anticipation, waiting for the first guest. Food was set and refreshments were iced as I sat alone and waited.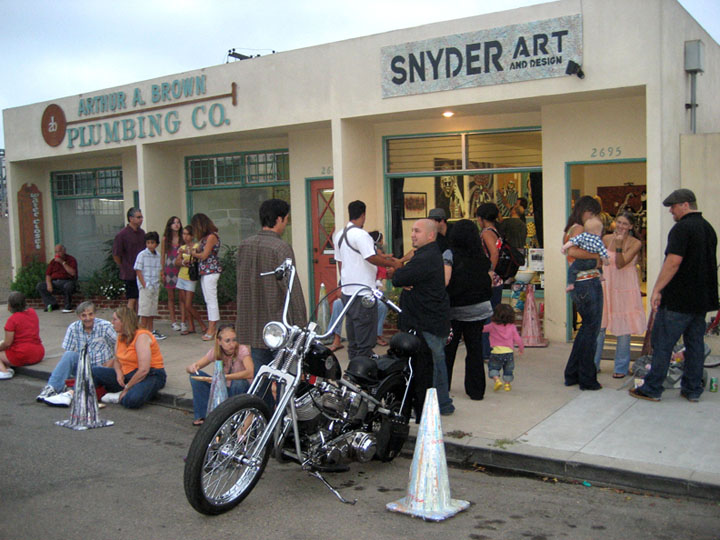 Within moments and 30 minutes before the scheduled start time, the community began emerging. Cars began to creep and observant eyes noticed the awakening of culture. Friends emerged form the streets and strangers introduced themselves. I extended my appreciation with a hearty handshake as a

permanent smile gleamed from my face. Plates filled with hot burritos from the kitchen of Lola's as Felisa's soothing vocals bounced off the walls and out onto State street. The experience had begun; I stood proud and welcoming.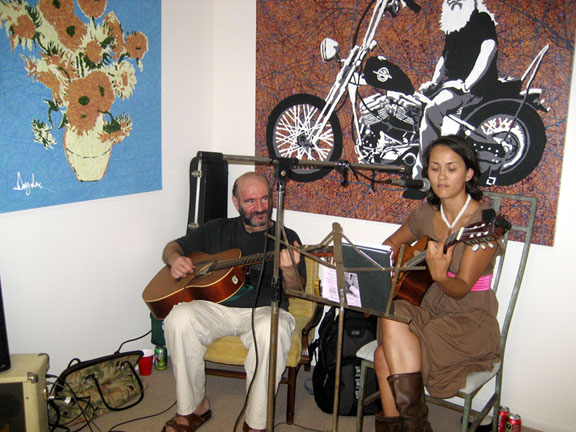 I wanted to give our community the gift of an experience. My intent was to invite all, to embrace the people we interact with on a daily basis in a friendly "communal hug." We live in paradise, misted by the waves and warmed by the sun, but the people, your neighbor, family and friends also play an important role in each one of our days. We are one; a community that depends upon one and another. I cherish each day I spend biking through our shady streets, dragging my toes on our smooth beaches and splashing in our ocean. You all inspire me. I thank you for your support, your friendship and your role in my life!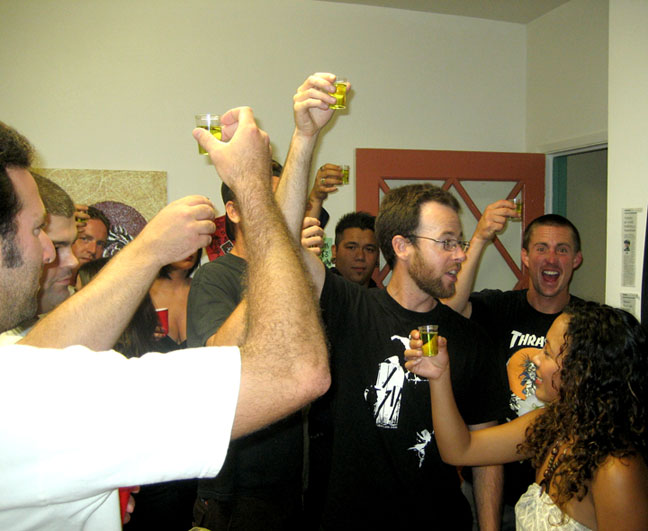 Thank you all for your help!
Click HERE for all the photos!
Did you have fun? What did you like and how can I make the next one better? What was you favorite painting? Lets hear your thoughts on Snyder Art 2008!